Aurelio Lorico, MD, PhD
Professor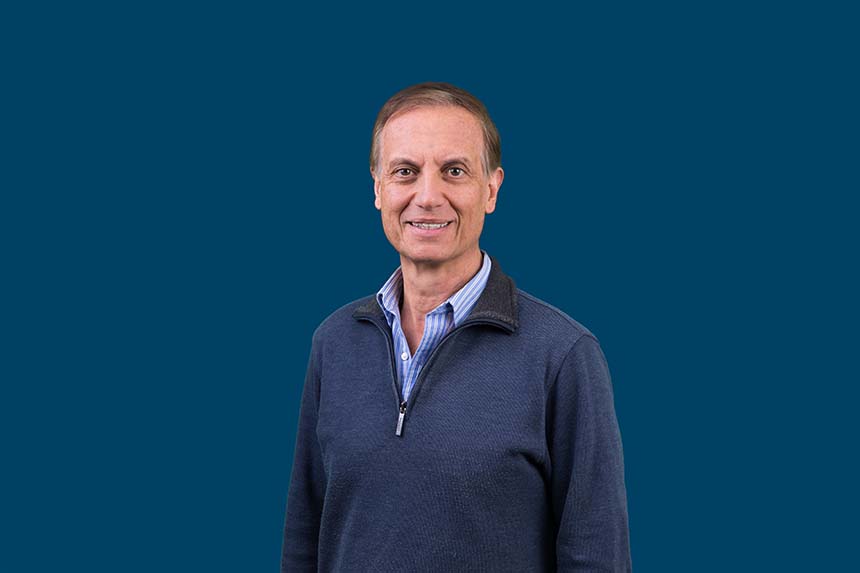 Basic Sciences
Faculty
Dr. Lorico did his post-doc at Yale University mentored in the pharmacology field by Dr. Alan Sartorelli. There, he clarified the biological function(s) of the MRP1 (multidrug resistance protein 1) gene by generating and characterizing MRP1 knockout mice and cell lines. After eight years at Yale, he became senior scientist at the Norwegian Cancer Center in Oslo, where he designed new strategies for gene therapy of hereditary diseases. Since returning to the United States, he has been working on cell-to-cell communication in the tumor microenvironment, particularly cell-cell fusion and extracellular vesicles, and on the development of innovative therapeutic strategies for breast cancer, melanoma and glioblastoma.
Research Activities
The study of extracellular vesicles, in particular exosomes: characterization, intracellular pathways and possible use as therapeutic targets and cancer biomarkers.
Dr. Lorico's lab has recently discovered "spathasomes", subdomains of Rab7+ late endosomes and nuclear envelope invaginations that come together to create a sub-nuclear compartment, where biomaterials associated with exosomes are delivered.
Current goals are to clarify the function of the spathasome pathway; to target this novel pathway in cancer cells and in cells of the tumor microenvironment; to utilize extracellular vesicles as diagnostic and prognostic biomarkers.
Publications
Corbeil D, Santos MF, Karbanová J, Kurth T, Rappa G, Lorico A. Uptake and Fate of Extracellular Membrane Vesicles: Nucleoplasmic Reticulum-Associated Late Endosomes as a New Gate to Intercellular Communication. Cells. 2020;9(9):E1931. Published 2020 Aug 21.
Osti, D., Bene, M. D., Rappa, G., Santos, M., Matafora, V., Richichi, C., Faletti, S., Beznoussenko, G. V., Mironov, A., Bachi, A., Fornasari, L., Bongetta,D., Gaetani, P., DiMeco, F., Lorico, A., & Pelicci, G. (2019). Clinical Significance of Extracellular Vesicles in Plasma from Glioblastoma Patients. Clinical Cancer Research, 25 (1), 266–276. https://doi.org/10.1158/1078-0432.CCR-18-1941
Raimondo, S., Giavaresi, G., Lorico, A., & Alessandro, R. (2019). Extracellular Vesicles as Biological Shuttles for Targeted Therapies. International Journal of Molecular Sciences, 20 (8), 1848. https://doi.org/10.3390/ijms20081848
Rappa, G., Puglisi, C., Santos, M. F., Forte, S., Memeo, L., & Lorico, A. (2019). Extracellular Vesicles from Thyroid Carcinoma: The New Frontier of Liquid Biopsy. International Journal of Molecular Sciences, 20 (5), 1114. https://doi.org/10.3390/ijms20051114
Santos, M. F., Rappa, G., Karbanova, J., Vanier, C., Morimoto, C., Corbeil, D., & Lorico, A. (2019). Anti-human CD9 antibody Fab fragment impairs the internalization of extracellular vesicles and the nuclear transfer of their cargo proteins. Journal of Cellular and Molecular Medicine, 23 (6), 4408–4421. https://doi.org/10.1111/jcmm.14334