Financial Aid
We participate in financial assistance programs to help you fund your education. TUN financial assistance programs receive funds from federal, state, and private sources.
Your eligibility for assistance will be determined by a federally recognized needs analysis system. The needs analysis system reviews and evaluates information reported on the Free Application for Federal Student Aid (FAFSA) and determines how much you may have available to use toward educational expenses.
If your resources are less than expenses, you are considered to have financial need and may be eligible for need-based financial aid funds such as Federal Subsidized Loans to Federal Stafford Loans (Subsidized and/or Unsubsidized), Federal Work-Study, Federal Pell Grant, and other Federal funding that may be available.
The financial aid funds you will receive while in attendance at Touro University Nevada are primarily student loans, some of which are credit-based (Federal Graduate PLUS and Private Loans). We encourage you to budget conservatively and to research private resources for private resources, grants, and scholarships.
Scholarship Assists Student Veterans on Their Journeys
Scholarships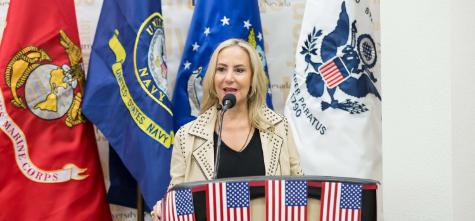 Policies and/or Procedures
All prospective students should review and understand the policies and procedures below. Questions should be directed to the Office of Financial Aid.
Contact Us
Office of Financial Aid
Monday-Thursday
8:00 AM-5:00 PM