Physical Therapy
Your journey to becoming a physical therapist starts at Touro Nevada. Through our entry-level doctor of physical therapy program, you will impact the lives of your patients with your dedication and our guidance. Our program has a strong history of progressive methods that focus on the human body in providing a multitude of effective treatments. Through our accredited program, you will become a life-changing clinician for your patients.
At Touro University Nevada, our entry-level three year Doctor of Physical Therapy program will prepare you for this exciting field of healthcare through our unique focus on creating practitioner leaders who thrive in a variety of healthcare settings. Our faculty are committed to seeing our students succeed, with an open door policy that establishes a critical line of open communication.
Professors understand that our education and our experience here comes first, so I really appreciate being about t o just stop in if I have a question or I just want to say hi."

"I have a personal relationship with every single one of my faculty members. It's not like I'm just another student or just another number. It gives a very good sense of community and family, that I don't think you get at a lot of other campuses."

The School of Physical Therapy utilizes multi-format classes, including lecture, discussion, collaborative groups, interactive laboratories, and web enhanced modules. All lecture classes are video recorded for independent study and replay. Students can also hone their skills through cutting edge technology, like the Anatomage virtual table that offers a comprehensive experience of the human anatomy.

"We do a lot of hands on learning with our classmates, and then we have some patient actors come in and we do work with them. We also work with children a lot and so that really helps get us ready for the clinic, and I think hands on learning is the best way to learn, especially in the healthcare field."

"Here at Touro, we are lucky to have an experienced manual faculty who have experience in the field and they've worked with under many different clinicians so they really bring the experience to the table and I really appreciate being able to learn hands on from them, side by side."

The Touro campus is designed to provide a supportive community environment for students every step of the way, from their White Coat Ceremony through graduation.

"I just really like the community here, you know, I like how everything is so tight knit in this campus."

"A lot of people hang out around campus and we all talk to each other, and because it's such a small campus we can all congregate in different areas and that's really helpful for us especially when we like to take breaks during our classes."

"Because everybody crosses paths, I have lots of friends in the DO program, I have lots of friends in the PA, OT programs, and we do stuff outside of class too. And then I get to learn more about their professions because I bump into them more often."

"Everybody brings a different perspective in that tight knit group you really get to know people and get to learn from their experiences as well as provide your own."

Employment of physical therapist is projected to grow 29% by 2026 and the greater Las Vegas area leads the nation in top paying metropolitan areas for physical therapists. Each year, as the demand for physical therapist grows in our community and beyond, we look forward to welcoming a new cohort of passionate, driven, students. A group of future healthcare professionals and leaders, who journeys all begin right here. See yourself here, at Touro Nevada.
PT Program Features
Observation, communication, motor control, and strength. You will learn the essential functions necessary in the practice of physical therapy and with our support, you will finish what you start at Touro Nevada.
Based on your desired path, your clinical rotations will focus on acute care, outpatient, or rehabilitation. The staff offers support during your rotations and allows you to complete your affiliations wherever you'd like, local or out-of-state.
Your faculty are expert clinicians and researchers. With multiple faculty certified by the ABPTS, you will receive a knowledgeable and capable education in physical therapy.
The Doctor of Physical Therapy program at Touro University Nevada is accredited by by the Commission on Accreditation in Physical Therapy Education (CAPTE).
Our Students
2-Year Average NPTE Ultimate Pass Rate (based on 21-22 data)
2-Year Average Graduation Rate (based on 20-21 data)
2-Year Average Employment Rate (based on 20-21 data)
Admission Requirements
Touro Nevada was established to help address critical needs in healthcare and education, and as a resource for community service in the state of Nevada. Come be a part of our family.
Requirements Overview
Baccalaureate degree
Minimum 2.75 cumulative, science, and prerequisite overall GPA
Prerequisites in human anatomy and physiology, biology, general chemistry, physics, and behavioral science
Letters of recommendation
100 hours of observation of physical therapy practice
Admission Requirements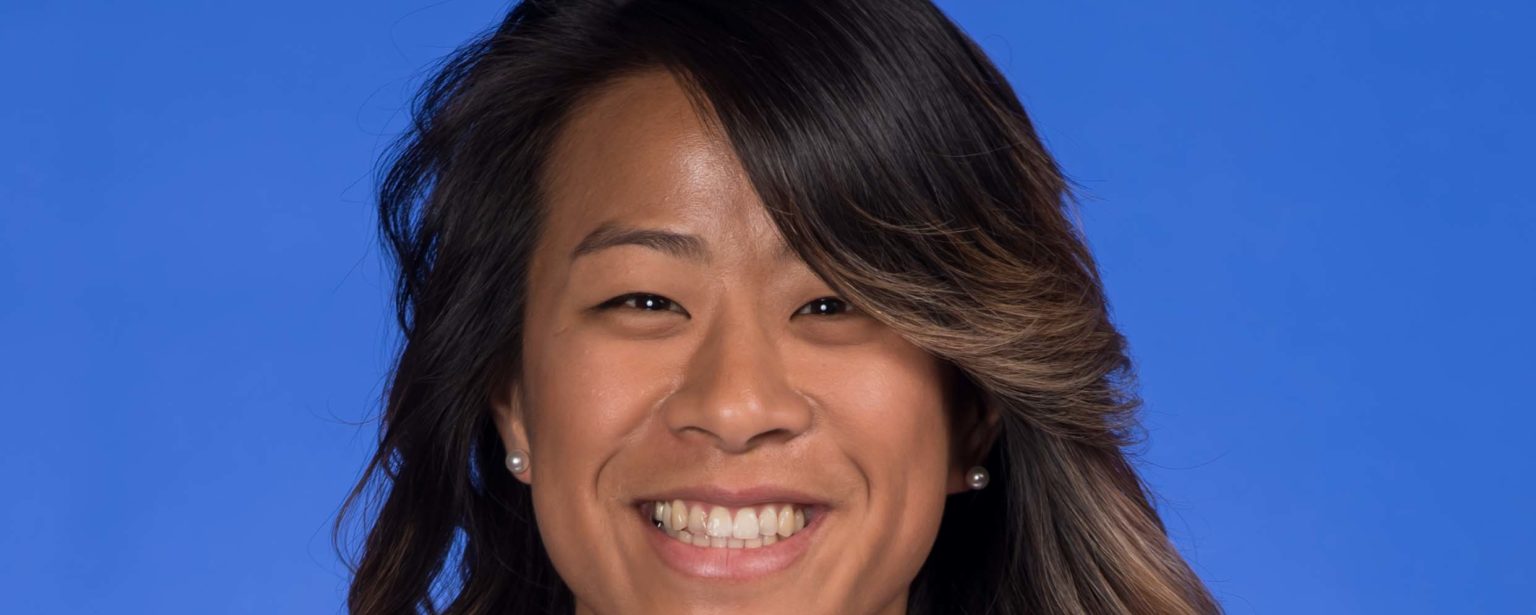 You are joining a community of motivated and successful leaders in healthcare field.
Touro Nevada News
Frequently Asked Questions
What is physical therapy?
Physical therapists are movement experts who improve quality of life through prescribed exercise, hands-on care, and patient education. Physical therapy is a health profession dedicated to helping people move better regardless of what caused their movement issues.
Physical therapy is offered to people at any stage of live from infancy to old age and everywhere that people might be who need help with movement related problems like hospitals, nursing homes, schools, clinics located in everyone's community, and even in their homes, when needed.
What do physical therapists do?
Physical therapists are movement experts who improve quality of life through prescribed exercise, hands-on care, treatments, and patient education. Physical therapists use their knowledge of the body and all its systems (cardiovascular, pulmonary, endocrine, integumentary, nervous, and musculoskeletal) to evaluate people who aren't moving well and develop unique treatment plans specifically for the individual patient to restore their ability to move as well as possible.
Which specialties can physical therapists work in?
Most physical therapists are called generalists, which means that they treat almost anybody in almost any setting and do it well. But there are some physical therapists who become experts in a specialized area. The American Board of Physical Therapy Specialties recognizes clinical experts in cardiovascular and pulmonary, clinical electrophysiology, geriatric, neurology, orthopedic, oncology, pediatric, sports, women's health (pelvic health), and wound management.
There are several additional PT specialty certifications that a physical therapist can earn that demonstrate that the therapist has achieved a high degree of expertise in a particular area.
In which settings can physical therapists work?
Physical therapists work wherever people have trouble moving, such as hospitals, emergency departments, rehabilitation centers, skilled nursing facilities, and schools. They work in people's homes and in clinics found in almost everyone's communities. They are officers in the military, they work on the field with sports teams, in universities, insurance companies, quality control specialists, and researchers. Physical therapists also work in specialty clinics like women's health clinics and stroke recovery centers.
What is the difference between physical therapy and occupational therapy?
Physical and occupational therapy are rehabilitation professions that focus on restoring physical function and mobility to regain participation in a person's life roles. While physical therapists specialize in helping people to move better and on restoring an individual's ability to do the functional movement they need to enjoy life, occupational therapists specialize in the roles that people need to perform in life.
For instance, a person who has experienced a severe injury to their arm may have trouble moving the arm around and reaching overhead or behind their back. A physical therapist would help restore as much movement as possible in the arm. An occupational therapist would help the person learn how to use the mobility they have in their arm to dress, prepare meals, and to perform the skills they need at their job or in their role as a parent.
How do I start my career in physical therapy?
If you are interested in becoming a physical therapist, take courses in anatomy, physiology, and exercise science in college. Start completing the required courses as early as possible in college and strive to get the best grades possible in your science courses.
If possible, volunteer or get a job working in a physical therapy clinic and start to form mentoring relationships with physical therapists in your area. If you can't work in a clinic, make the time to go watch physical therapists at work to make sure this is what you want to do. And then, apply to the physical therapy programs that most appeal to you, including Touro University Nevada!
Meet Our Director
I would like to take the opportunity to welcome you to the School of Physical Therapy at Touro University Nevada.
I am honored to be the Chair of this exceptional program grounded in our institution's vision: Educating caring professionals to serve, to lead, to teach.
Our goal at Touro University Nevada is to provide you with the support and mentorship you need to achieve your objective of becoming a physical therapist! We have a faculty comprised of skilled clinicians who utilize an open-door philosophy where they are focused on student success and are available to encourage and support you to achieve all your goals. We strive to offer an encouraging evidence-informed educational environment that develops practitioners who are independent critical thinkers who utilize a sound clinical reasoning process which prepares them to enter the physical therapy profession.
Graduates of our program exhibit a high level of ethical and moral values including service to our profession and society and a dedication to lifelong learning to inform their clinical practice. Our campus provides interprofessional learning opportunities alongside other students in the fields of Osteopathic Medicine, Nursing, Occupational Therapy and Physician Assistant to prepare our students to provide collaborative care to optimize the health and well-being of patients across the spectrum of care.
Please take the time to explore our website to learn more about our faculty, students, and staff, and I welcome your inquiries and interest in our program.
Thank you,
Steven M. Liaos, PT, DPT, DSc.
Board Certified Orthopedic Clinical Specialist
Board Certified Sports Clinical Specialist
Fellow, American Academy of Orthopedic Manual Physical Therapists
Mission Statement
The School of Physical Therapy's philosophy is aligned with the institutional mission To Serve, To Lead, and To Teach. We create educational opportunities for individuals seeking professional physical therapy careers through Doctor of Physical Therapy degree avenues.
We are committed to the improvement of our community's health and education with lectures and seminars to encourage professional development. Faculty and students show leadership by volunteering and sponsoring community activities. Research programs focus on improving clinical care, education, and healthcare policy development.
We emphasize teaching and learning by engaging physical therapy students in effective educational experiences. We strengthen the effectiveness of our programs through continuous assessment and learning from our successes and challenges.
---
We value the safety of all members of the Touro University Nevada (TUN) community. The TUN Annual Security Report provides crime statistics for the prior three years, policy statements regarding various safety and security measures, campus safety awareness and prevention program descriptions, and other important safety information. A paper copy of the document is available at the Dean of Student's Office or by calling Dean of Students at 702-777-1761 or electronically.
Here For You
Your goals are supported at Touro Nevada. You can receive academic and personal support, get involved in clubs and organizations, and enjoy life in Southern Nevada.
Life at Touro Nevada
Technology & Facilities
Touro Nevada understands that innovation in technology and our facilities are a vital component to your success. Investment into equipment, technology, classrooms are on-going and part of Touro Nevada's commitment to students.
Explore Campus Facilities
Your Faculty
Your Touro Nevada faculty are more than professors. They are leaders in their respective fields. You will also be supported by staff who are dedicated to students and the university.
Your Faculty & Staff