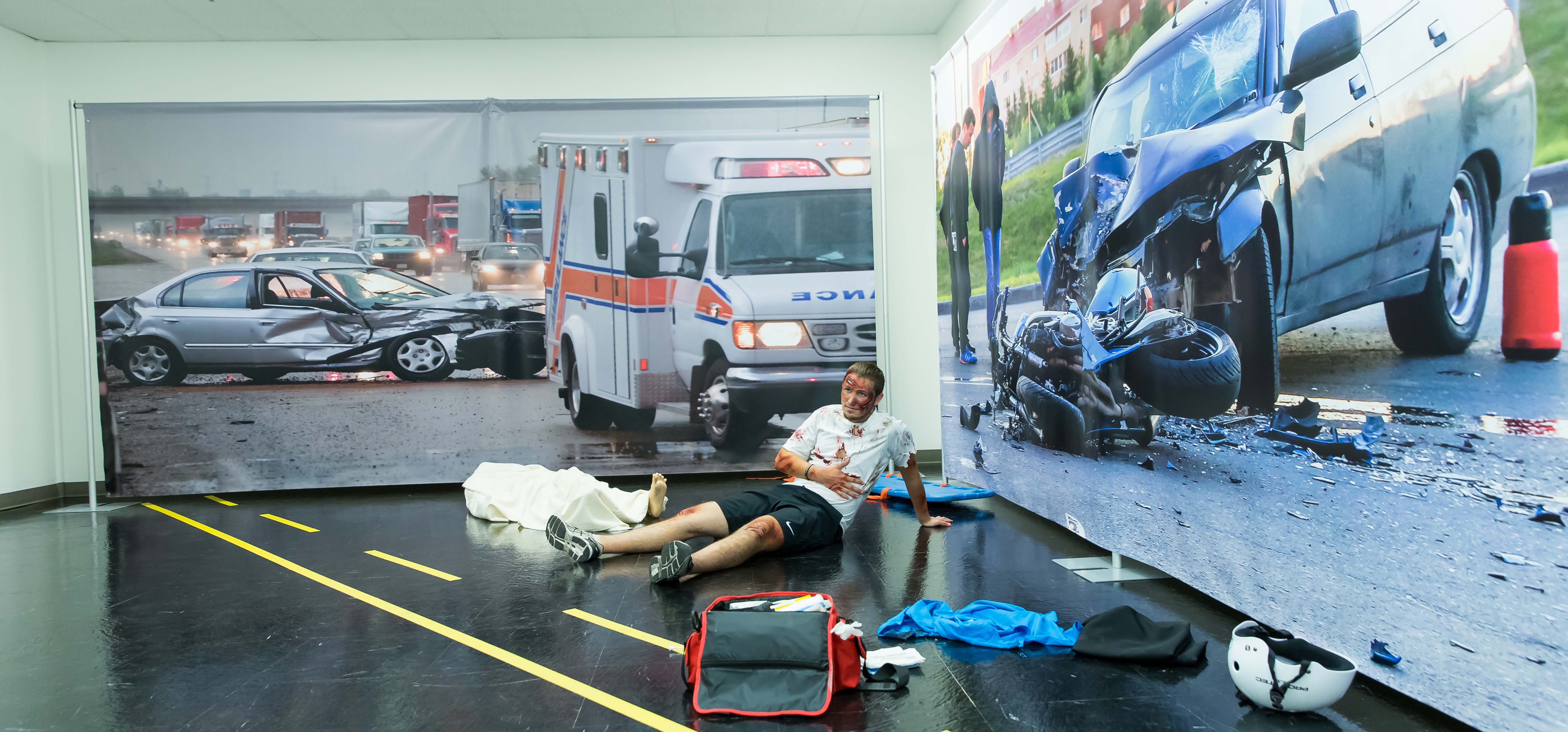 Stephen J. Cloobeck Regional Center for Disaster Life Support
We provide educational courses to students, healthcare providers, first responders, law enforcement, and other community members on how to prepare and successfully manage a public health emergency or mass casualty disaster.
Facilities & Training
The Stephen J. Cloobeck Regional Center for Disaster Life Support will be certified by the National Disaster Life Support Foundation. Centers across the country were created in the wake of the Sept. 11, 2001 terror attack to provide education, training, research, and response related to disaster medicine and public health preparedness.
Courses: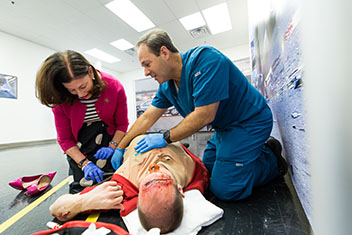 Stop the Bleed Training - Learn life-saving bleeding control techniques for emergency situations in this individual-based course.
Basic Life Support - Learn how to react in life-threatening emergencies with the proper basic life-saving skills. This course is available upon request.
Advanced Cardiac Life Support - Be prepared to care for a patient experiencing a cardiac emergency with the advanced techniques taught in this course available upon request.
Basic Disaster Life Support - Take part in emergency scenarios and discussions as you learn to manage injuries and illnesses caused by disasters or health emergencies.
Advanced Disaster Life Support - Expand your knowledge on mass casualty response through this course.
Facilities: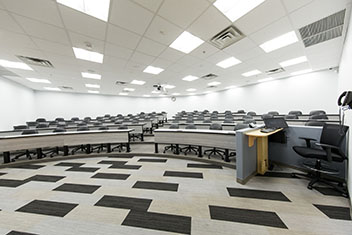 Our facility houses 18,000 square feet of training space to receive crucial disaster and life support training in a private space, plus:
80-person lecture hall
50-person common area
Kitchen
Equipment: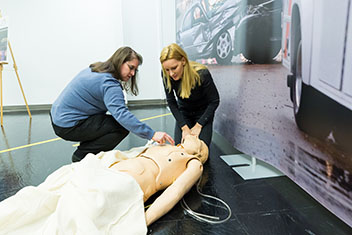 Static Manikin
Standardized Patients
Moulage
Abdominal Examination Trainer
PROMPT FLEX Birthing Task Trainer
Knee Aspiration and Injection Trainers
Shoulder Injection Trainer
Venipuncture Arm task trainers
Breast Examination Trainer
Clinical Female Pelvic Trainer
Clinical Male Pelvic Trainer
Rectal Examination Trainer
Eye Examination Trainer
Ear Examination Trainer
Frequently Asked Questions
What is a Standardized Patient?
A Standardized Patient is a person who is trained to portray a patient in a medical scenario by acting out symptoms, characteristics, and concerns of a real patient. The standardized patient is given a case based on a real patient and is interviewed or examined by you as if you were in a doctor's office or clinic. We use standardized patients as a tool to teach and evaluate you.
What is moulage?
Moulage is a special effect technique used in training to replicate injuries. We utilize moulage to help our students learn how to properly respond during emergency medical situations.
Contact Us
Stephen J. Cloobeck Regional Center for Disaster Life Support
702-777-3909
The facility is available to the public. Please contact David Clegg for additional information and pricing.
Monday-Thursday
8:00 AM-5:00 PM