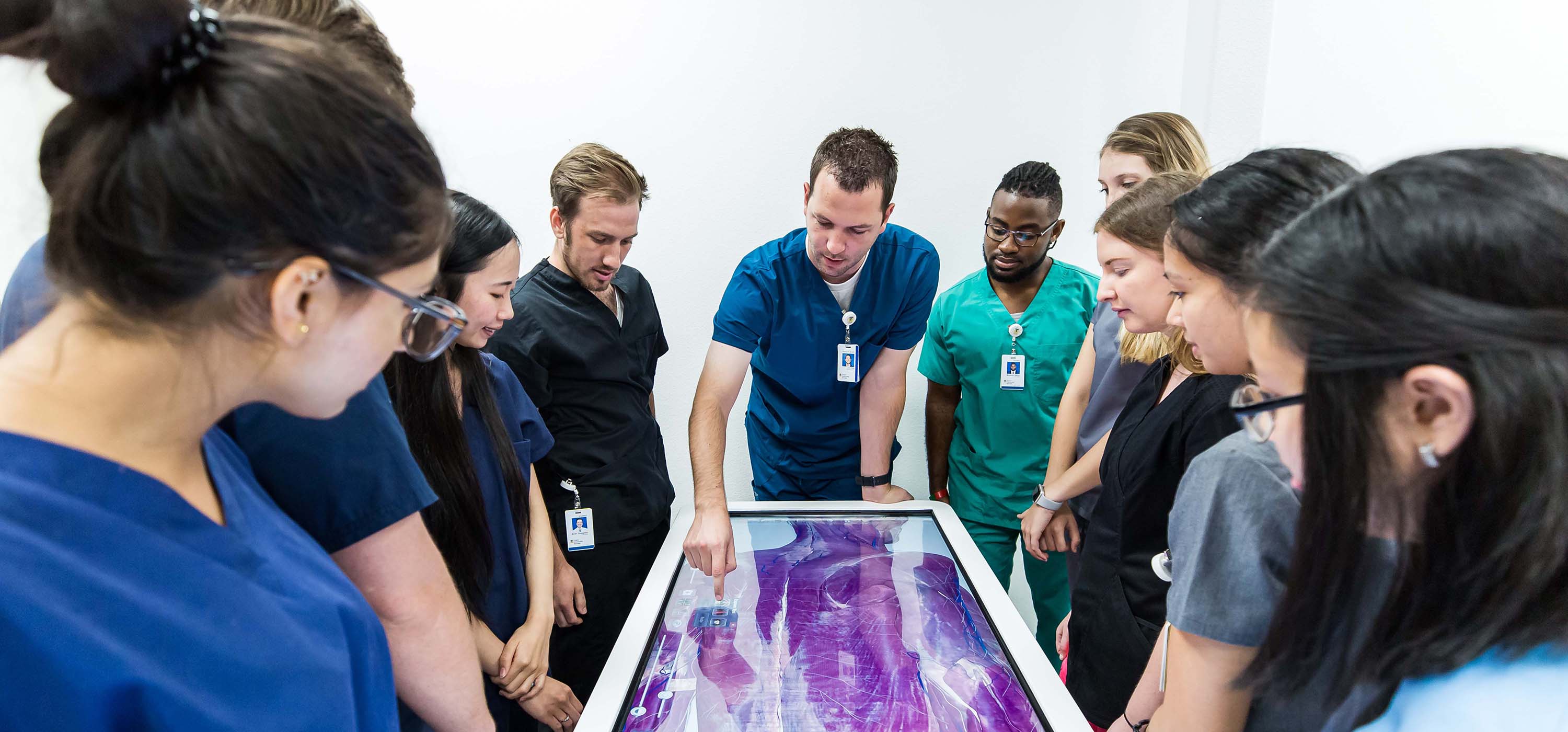 Occupational Therapy
At Touro Nevada, you will join the only accredited occupational therapy doctoral degree program in the state. You will thrive in a group setting while learning about this dynamic, growing field that provides a pathway to help solve everyday challenges for patients of all ages. You will learn how to positively impact the ability of clients to do the daily tasks of living.
Program Features
Your classroom setting will be defined by engaging and challenging hands-on learning. You will grow personally and professionally in a group setting at Touro Nevada.
In April 2018, the School of Occupational Therapy achieved a seven-year full accreditation for the entry-level doctorate degree by the Accreditation Council for Occupational Therapy Education (ACOTE) of the American Occupational Therapy Association (AOTA), located at 6116 Executive Boulevard, Suite 200, North Bethesda, MD 20852-4929. ACOTE's telephone number, c/o AOTA, is 301-652-AOTA and its web address is www.acoteonline.org.
You can view school performance data at National Board for Certification in Occupational Therapy (NBCOT) School Performance.
OTD Tuition and Fees Information (This includes fees associated with distance education.)
You will extend and refine your knowledge in a specific area of study during the 14-week Doctoral Capstone Experiential Component. You will enhance your professional development through community interaction and faculty-led mentoring.
Our Students
Male students enrolled. National average is 10%.
Admission Requirements
Touro Nevada was established to help address critical needs in healthcare and education, and as a resource for community service in the state of Nevada. Come be a part of our family.
Requirements Overview
Baccalaureate degree or higher
Cumulative GPA of 3.0 or higher
Prerequisites of human development, abnormal psychology, psychology, anatomy w/lab, physiology w/lab, statistics, humanities, natural science, and writing/composition
Two letters of recommendation
Shadowing or volunteer experience (waived 2021-2022 application cycle)
Application & Requirements
OT Students
Occupational therapy students at Touro Nevada share their experiences in the OT program.
Hear From Our OT Students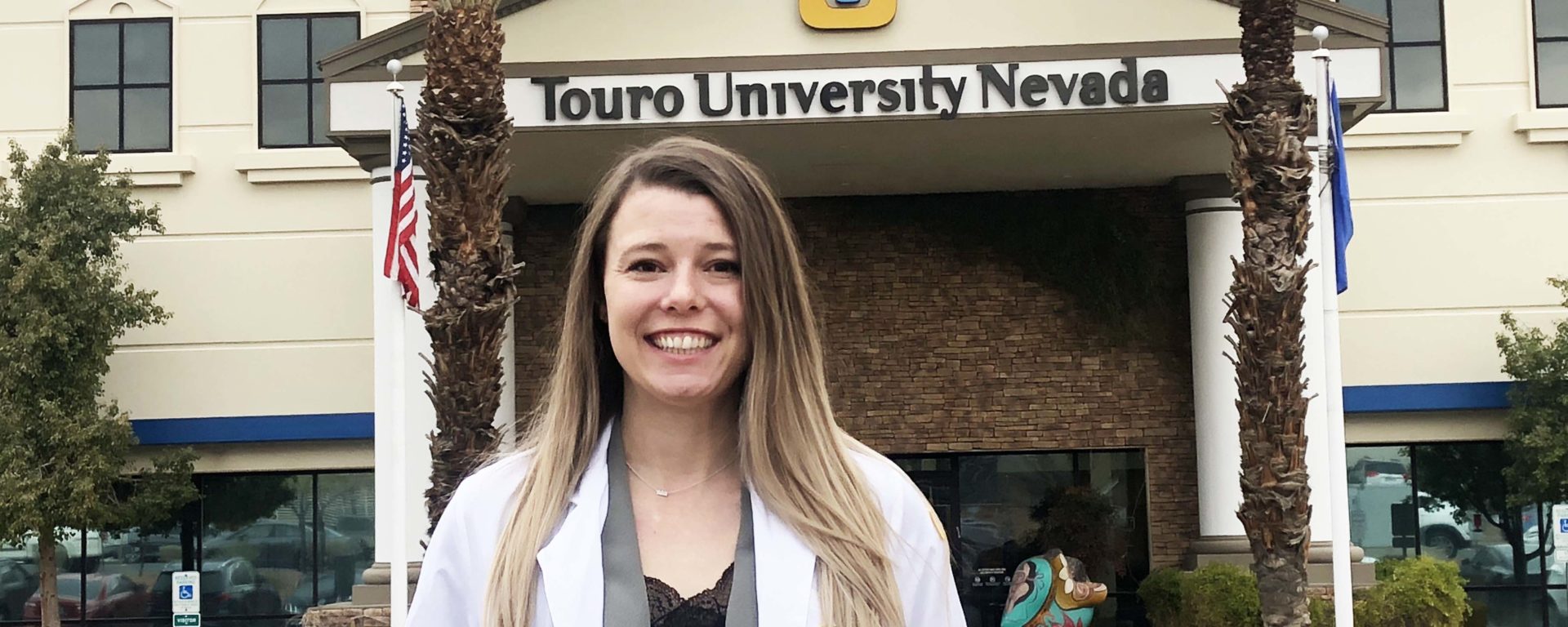 You are joining a community of motivated and successful leaders in the healthcare field.
Touro Nevada Stories
Meet Our Director
Your interest in Occupational Therapy shows that you are a creative, innovative person who wants a rewarding career which offers fun, variety, and opportunity. Our graduates are prepared with the skills in client care, entrepreneurship, leadership, and confidence to make a difference in the lives of their clients. And at Touro Nevada, we respond to the desires of our students because of the only reason – your success.
We have revised our curriculum to allow our students more balance to enhance their academic goals and participate in personal occupational opportunities outside the classroom. In this well-designed, targeted, and efficient program, you will receive personal attention from our highly-qualified faculty. A dedicated faculty advisor will guide your progress through the program.
I invite you to review the program details and apply to get started in this exciting career field.
Best regards,
Robyn Otty, OTD, OTR/L, BCPR, FAOTA
Director
Our Mission
The values of social justice, intellectual pursuit, and service to humanity of Touro Nevada provide the foundation for the School of Occupational Therapy. Our graduates are grounded in an occupation-based perspective of health, skilled in therapeutic techniques, and educated to be both consumers and contributors to evidence-based practice. The occupational therapy program emphasizes respect for values, a recognition of needs and challenges, and strong leadership skills.
Here For You
Your goals are supported at Touro Nevada. You can receive academic and personal support, get involved in clubs and organizations, and enjoy life in Southern Nevada.
Life at Touro Nevada
Technology & Facilities
Touro Nevada understands that innovation in technology and our facilities are a vital component to your success. Investment into equipment, technology, classrooms are on-going and part of Touro Nevada's commitment to students.
Explore Campus Facilities
Your Faculty
Your Touro Nevada faculty are more than professors. They are leaders in their respective fields. You will also be supported by staff who are dedicated to students and the university.
Your Faculty & Staff