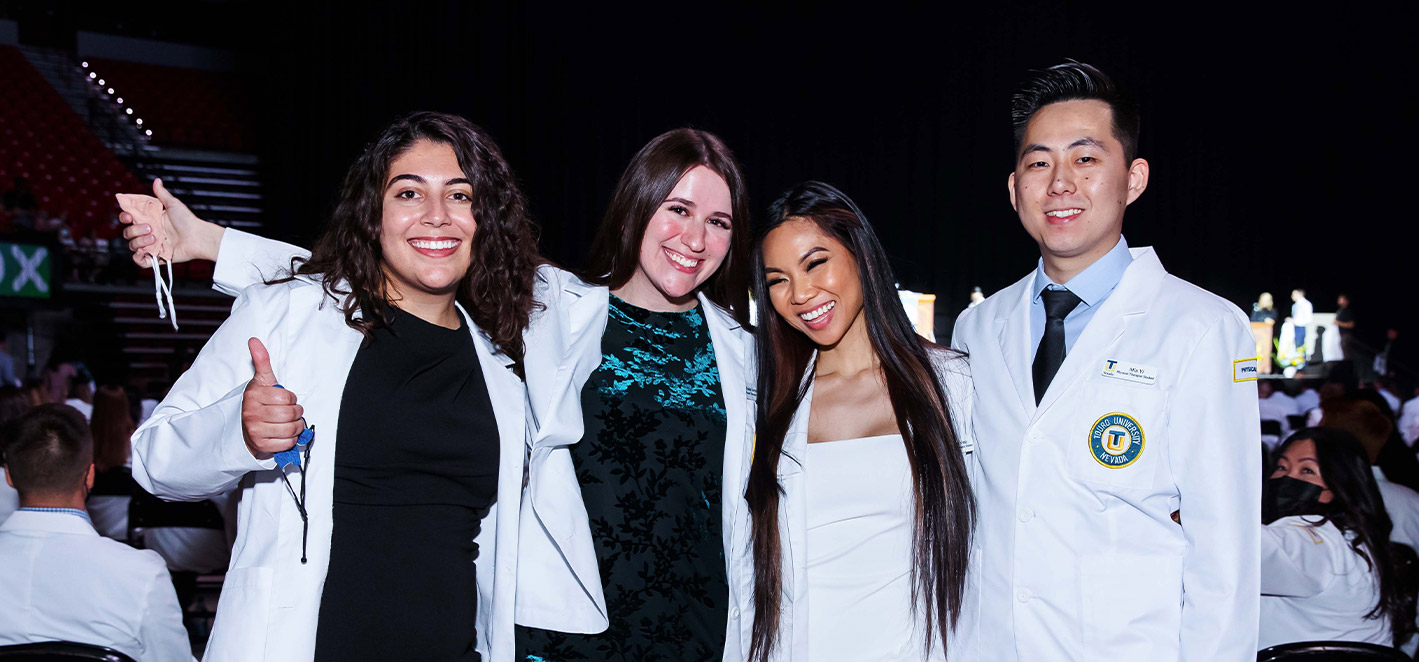 White Coat
The white coat ceremony is a rite of passage in your career as a healthcare provider. At Touro Nevada, it is understood that the white coat has long been a symbol of compassion, competency, and caring, which you will now represent. This ceremony is your moment to shine.
History
The white coat has been a symbol for healers, inspiring trust and relief in our society for hundreds of years. Your white coat will remind your patients of the time-honored profession that you have mastered and will provoke faith in your expertise.
This ceremony will honor the tradition and history of the white coat while celebrating the education and credentials that you have earned. When the Dean shakes your hand and places your coat on your shoulders, you will join a respected family of healthcare providers as you begin your professional career.
White Coat Dates
2024 COM White Coat Ceremony
DO28
Date: TBD
Time: TBD
Location: TBD
2024 CHHS White Coat Ceremony
PA26, OTD27, DPT27 and Nursing
Date: TBD
Time: TBD
Location: TBD
Ceremony Common Questions
We work hard to ensure your white ceremony is seamless and memorable. You can get assistance with the process through the Office of Student Involvement and through these commonly asked questions.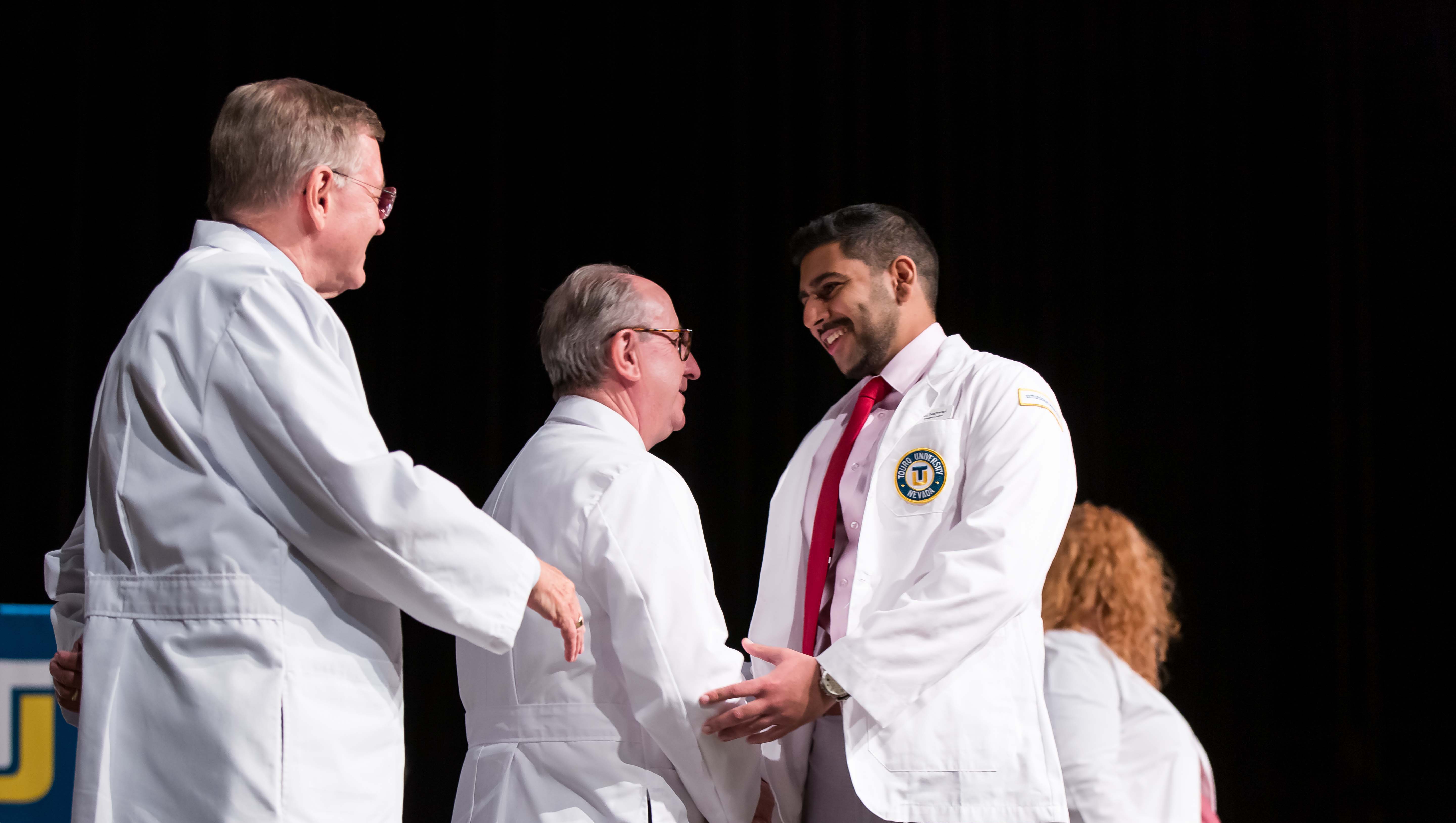 Your ceremony answers are here.
If you have questions about your white coat ceremony, our staff is here to help you. View what problems we help solve for you here.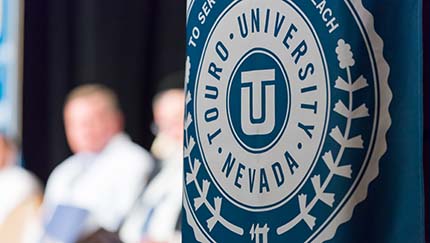 Info for your guests.
We want your guests to have a pleasant experience at the ceremony while celebrating you and your accomplishments. Visit our answers page to help simplify their experience.
Contact Us
Office of Student Involvement