Admissions & Aid
Join a family that is rich in diversity and community engagement. Your intellectual advancement and personal growth are important to us and we are here to help you succeed in meeting your educational goals as well as financial needs.
Touro Nevada is here for you, wherever you are.
Touro Nevada is focused on educating the best and brightest to join the courageous healthcare providers that are seeing us through these unique and challenging times. We are ready to start your new class this summer -- online or in-person -- as dictated by the healthcare needs of our communities and world.
2021 Fall Open House
We are getting ready for the virtual Fall Open House which will be October 11-15th, mark your calendars. RSVP HERE to receive the Zoom meeting details. We are now offering both virtual and in-person activities!
Tentative Fall Open House Schedule:
Monday-
Navigating social justice as a future healthcare professional followed by program specific breakouts (DO, PA, OTD, RN to BSN, and SOE)
Tuesday-
Gaining a Competitive Edge followed by program specific breakouts (MHS, MSN/DNP, DPT, DO, PA)
Thursday-
Alumni & current student panelists
Friday-
Learn more about TUN and tour the campus (virtual and in-person tours will be offered)
#TUNlife Series
Join faculty, staff, and current students for our new series showcasing Touro Nevada. Gain valuable insight into our successful curriculum, supportive learning environments, abundant student life, and future career outlook of our programs. All events start at 4PM PST/PDT and are free. All statuses and stages in the application timeline are welcome to attend!
Master's of Education

October 6th- Education Masters Kickoff (MEd) RSVP HERE
January 19th- Information Session
February 16th- Information Session
March 16th- Information Session
April 13th- Information Session
May 18th- Information Session
June 15th- Information Session

Medical Health Sciences


September 14th- PostBacCAS Kickoff
October 13th- Fun Facts & Qs
November 3rd- General Information
December 15th- Fun Facts & Qs
February 2nd- General Information
March 9th- General Information with DOs
March 10th- Fun Facts & Qs
April 5th- Last Minute Applications Questions
July 13th- PostBacCAS Kickoff

Occupational Therapy


October 13th- Setting Yourself Up for Success: How to be a Good Interview Candidate.
December 8th- The Winter Break Slump: Ensuring your Application is Completed on Time
February 9th- The Deadline is a Week Away: What's Your Plan?

Osteopathic Medicine


February 28th- General Information and Q&A
March 28th- DO vs MD. The Path for You.
April- AACOMAS Kickoff for 2022-2023 Application Cycle

Physical Therapy

March 9th- Information Session
April 6th- PT vs OT. The Path for You
June 1st- PTCAS Kickoff

Physician Assistant


September 13th- TUNe Up Your CASPA
January 19th- PA Information Sessions
March 30th- CASPA Kickoff
Experience Touro Virtually
Experience Touro Virtually is held on Fridays. You can experience the campus virtually with the admissions team. Learn more about Touro Nevada, take a virtual tour, and meet the admissions & recruitment program managers. Session begins promptly on Fridays at 1:00 P.M. PST and last approximately one hour. RSVP prior to noon on the day of the session in order to receive the meeting link.
On-Campus Tours & Visitors
Individual on-campus tours must be scheduled in advance. Please contact the Office of Admissions directly at tun.admissions@touro.edu to schedule. Be sure to note your program of interest in the email to help expedite scheduling. All on campus guests must check in and show proof of having the COVID-19 vaccination or test negative for COVID-19 at check in. Please contact us for questions.
Contacting Admissions
We look forward to connecting with you to share more about our programs, campus, and community. Your program manager is prepared to answer questions and assist you through the admissions process. We are here for you, wherever you are, whenever you're ready. Click the button below to request more information and get connected!
DO Admissions & Recruitment Program Manager
Nancy Luong
OT, MSN, & DNP Admissions & Recruitment Program Manager
Shannon McDowell
PT Admissions & Recruitment Program Manager
Elsa Macias
School of Education Admissions & Recruitment Program Manager
Geraldine Andrews-Eubanks
PA Admissions & Recruitment Program Manager
Marsha Castillo
RN to BSN and MHS Admissions & Recruitment Program Manager
Brandon Moten
Getting Started
Your journey with Touro Nevada begins here. Learn about the specific admission requirements, tuition and fees, and financial aid.
Application Requirements
College of Osteopathic Medicine
College of Health and Human Services
Funding Your Education
A comprehensive estimated cost of attendance to aid you in identifying how much of your educational expenses can be covered by financial assistance.
Most programs are eligible to receive federal financial aid as well as assistance from other private sources. Learn more about financial aid resources available for your education.
Your Primary Application
Non-discrimination Policy
At Touro Nevada, we support a diverse student body. It is the policy of the University to admit qualified students regardless of race, ethnicity, age, sex, gender, color, creed, national origin, religion, sexual orientation, or disability. To be considered for admission to any program offered by the University, a student must possess the academic credentials and professional attributes deemed essential by the respective program admissions committee for selection to the program.
Services at TUN
At Touro Nevada, our staff are here to support you. They will provide you with the support, skills, and tools necessary to excel in your career path. Whether in-person or online, our staff are here for you, wherever you are.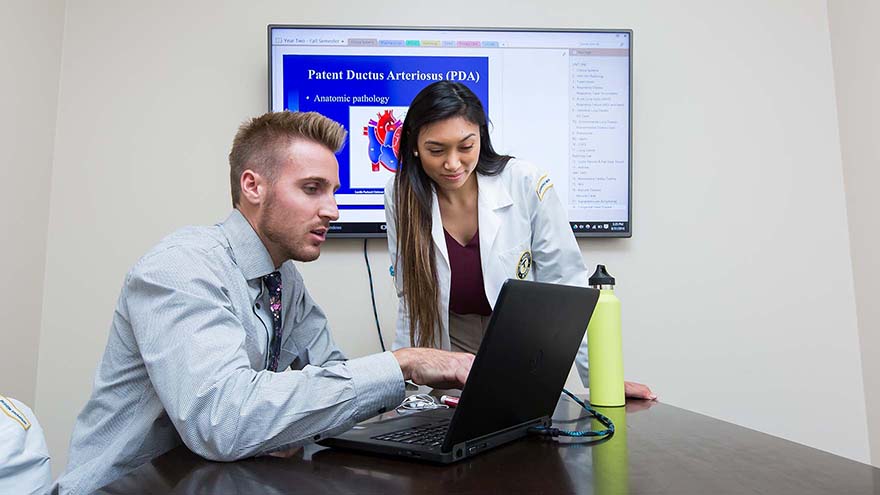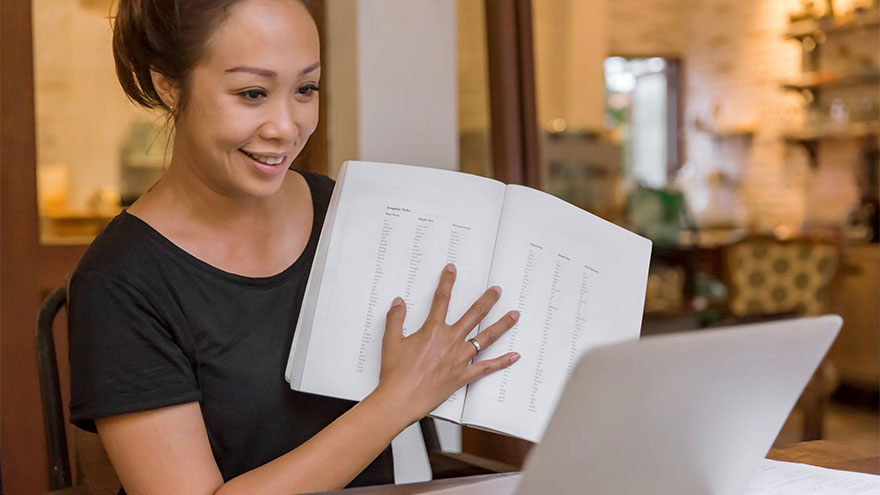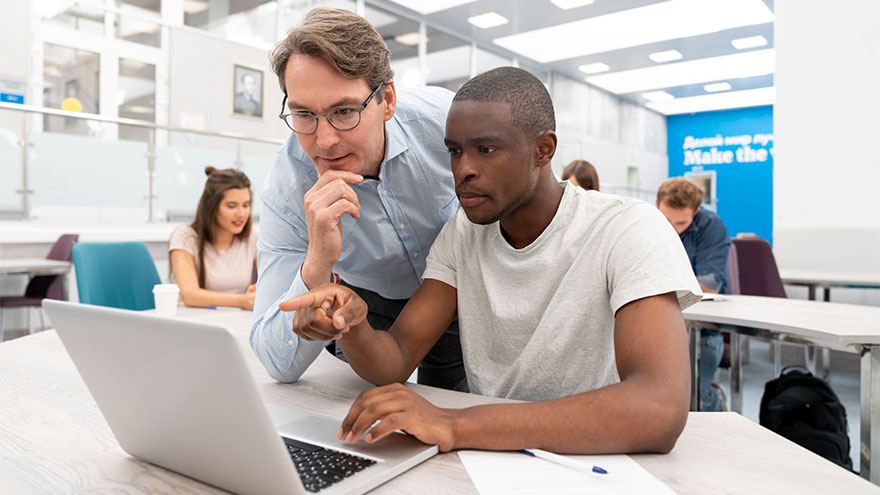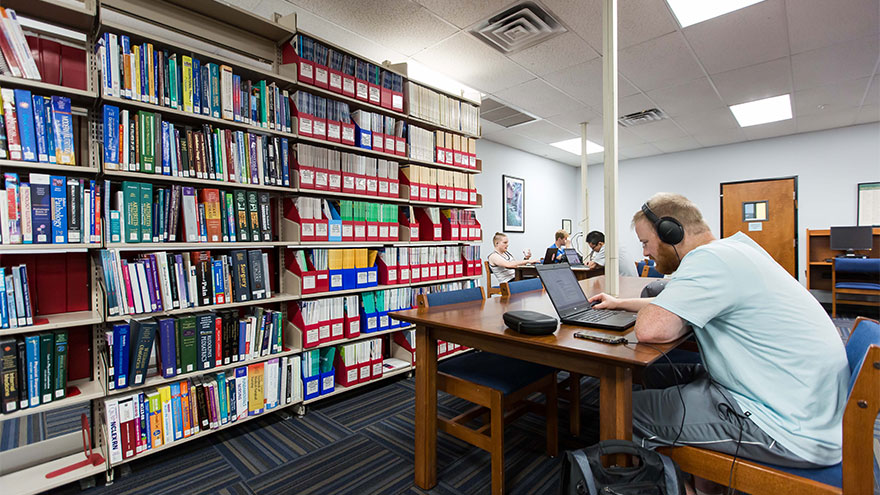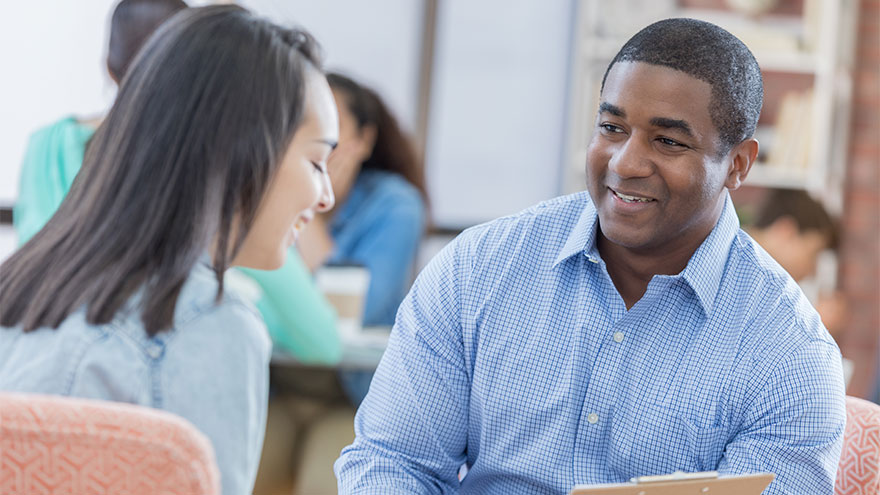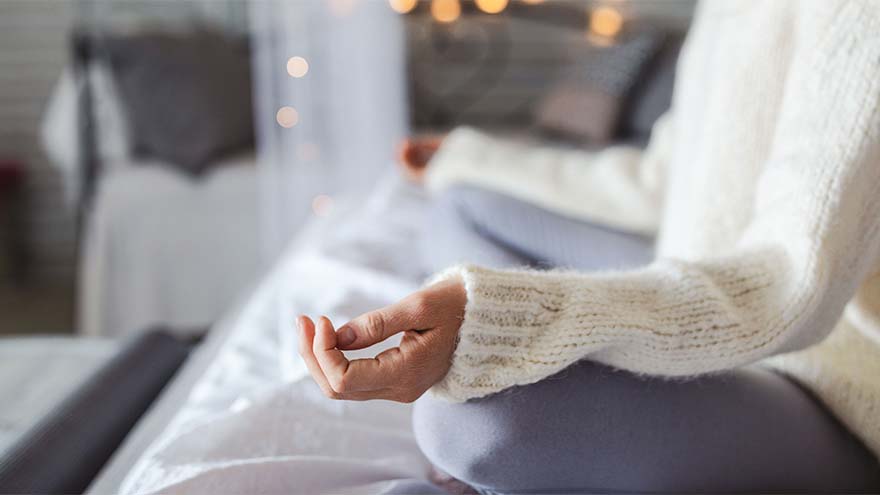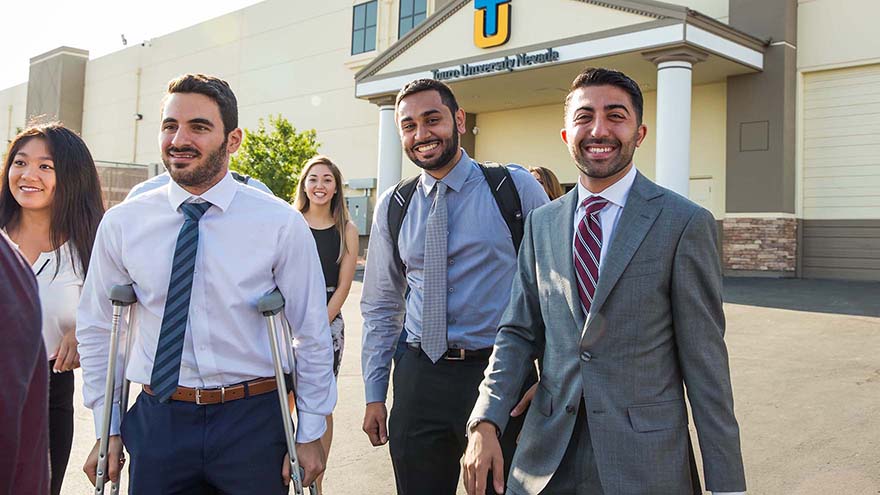 Questions? Let us know
Office of Admissions
Monday-Thursday
8:00 AM-5:00 PM