The Engelstad Research Complex for Biomedical & Human Performance Research
The Engelstad Research Complex is committed to serving humanity and contributing to intellectual progress through insightful scientific research at Touro Nevada.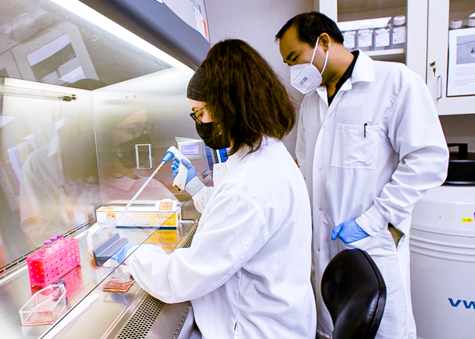 Touro Nevada takes a proactive goal in promoting health and wellness in our community. As part of our institutional mission, we strive to use research to advance health and human services. We collaborate with national and international research institutions and award grants and fellowships to foster faculty and student research.
Featured Research
DNA Strand
Groundbreaking Discovery May Lead to New Treatments for AIDS
Microscopic image of blue cells
Horizontal Transfer of Malignant Traits & Extracellular Vesicles in Metastasis
Photo of A student in a white coat presents their research poster to a faculty member.
For Researchers
Find the guidance, training, and tools to successfully conduct your research project from start to finish, and share your work with the community!
View Resources
Selected Publications
Selected Publications
Santos, M.F., Rappa, G., Karbanová, J., Diana, P., Cirrincione, G., Carbone, D., Manna, D., Aalam, F., Wang, D., Vanier, C., Corbeil, D., and Lorico, A.(2023). HIV-1-induced nuclear invaginations mediated by VAP-A, ORP3, and Rab7 complex explain infection of activated T cells. Nature Communications, accepted.
Arena, G.O.; Forte, S.; Abdouh, M.; Vanier, C.; Corbeil, D.; Lorico, A. Horizontal Transfer of Malignant Traits and the Involvement of Extracellular Vesicles in Metastasis. Cells 2023, 12, 1566. https://doi.org/10.3390/cells12121566

Santos, M.F.;

Rappa, G.; Fontana, S.; Karbanová, J.; Aalam, F.; Tai, D.; Li, Z.; Pucci, M.; Alessandro, R.; Morimoto, C.; Corbeil, D.; Lorico, A.

Anti-Human CD9 Fab Fragment Antibody Blocks the Extracellular Vesicle-Mediated Increase in Malignancy of Colon Cancer Cells. Cells 2022, 11, 2474. https://doi.org/

10.3390/cells11162474

Santos, M.F.;

Rappa, G.; Karbanová, J.; Fontana, S.; Di Bella, M.A.; Pope, M.R.; Parrino, B.; Cascioferro, S.M.; Vistoli, G.; Diana, P.; Cirrincione, G.; Arena, G.O.; Woo, G.; Huang, K.; Huynh, T.; Moschetti, M.; Alessandro, R.; Corbeil, D.; Lorico, A. Itraconazole Inhibits Nuclear Delivery of Extracellular Vesicle Cargo by Disrupting the Entry of Late Endosomes into the Nucleoplasmic Reticulum. Journal of Extracellular Vesicles 2021, 10, e12132. https://doi.org/10.1002/jev2.12132
Santos, M.F.; Rappa, G.; Karbanová, J.; Kurth, T.; Corbeil, D.; Lorico, A. VAMP-Associated Protein-A and Oxysterol-Binding Protein-Related Protein 3 Promote the Entry of Late Endosomes into the Nucleoplasmic Reticulum. Journal of Biological Chemistry 2018, 293, 13834–13848. https://doi.org/10.1074/jbc.RA118.003725
Funk RS, Singh RK, Becker ML: Metabolomic Profiling to Identify Molecular Biomarkers of Cellular Response to Methotrexate In Vitro. Clin Transl Sci. 2020 Jan;13(1):137-146.
Singh RK, van Handel L, Kiptoo P, Becker ML, Siahaan TJ, Funk RS: Methotrexate disposition, anti-folate activity, and efficacy in the collagen-induced arthritis mouse model. Eur J Pharmacol. 2019 Apr 2; 853:264-274.
Singh RK, van Handel L, Herath DP, Ye SQ, Leeder JS, Becker ML, Funk RS: Nicotinamide Phosphoribosyltransferase Deficiency Potentiates the Anti-proliferative Activity of Methotrexate through Enhanced Depletion of Intracellular ATP. J Pharmacol Exp Ther. 2018 Apr;365(1):96- 106
Research Interests
Research by faculty and students is encouraged in all the College of Osteopathic Medicine and the College of Health and Human Services programs.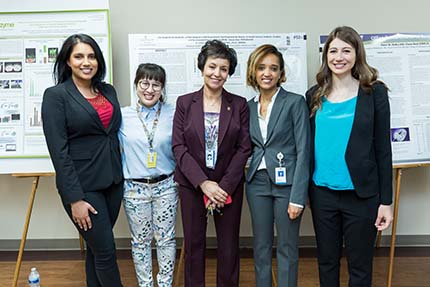 The Department of Basic Sciences encourages faculty research, providing each faculty member with dedicated time and space for research, as well as funding for supplies, technical assistance, and encouragement for both intramural and extramural collaboration.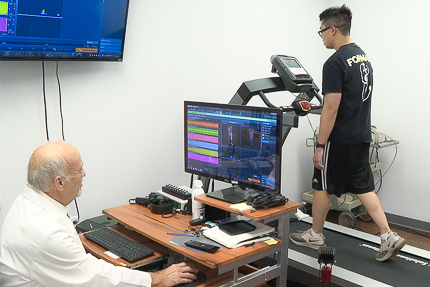 The Human Performance Laboratory is a collaborative space where students from across the university have the opportunity to work closely with faculty on cutting-edge research in areas such as obesity, medical device development and pharmaceutical trials.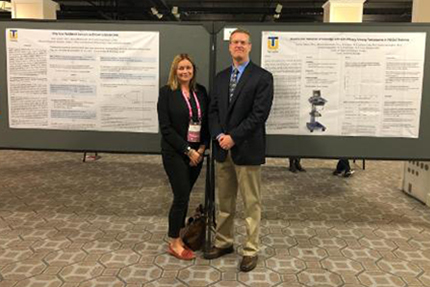 Physician Assistant Studies
Students and faculty in the PA program have multiple research investigations currently underway including patient-provider communication among different cultures, impact of wilderness experience on health indicators, intention to provide healthcare to the homeless and its determinants, and public perception of physician assistants as healthcare providers.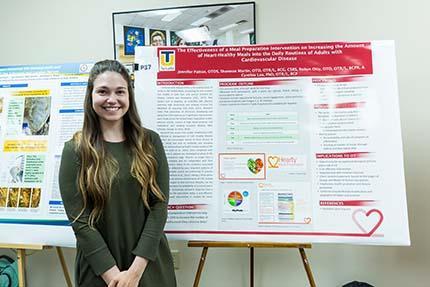 Occupational Therapy
Through research, faculty members expand their knowledge related to occupational performance across the lifespan while addressing our curricular themes of occupation-based, evidence-based, social justice, and leadership.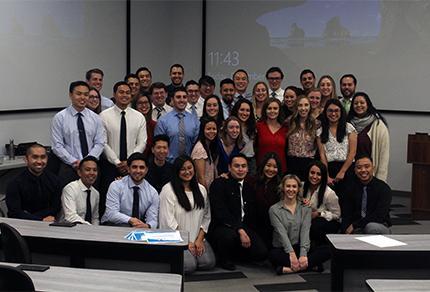 Physical Therapy
Faculty and students in the School of Physical Therapy conduct studies that improve our knowledge and understanding of human movement and control, physical function, and disability across the lifespan. They perform research at a variety of locations and routinely present their findings at peer-reviewed state, national, and international conferences.
Research Day
Students and faculty present their abstract posters and oral presentations on-campus during Touro Nevada's 17th annual Research Day event.
Read Story
Our Partners
Our partners in research include any local or out-of-state institutions that are involved in scientific, clinical, or community-based research. Here are some of the partners that are collaborating for a better tomorrow.
US Partners
Des Moines University
George Mason University
Johns Hopkins University
Lou Ruvo Center for Brain Health
Lovelace Biomedical Research Institute
Roseman University
The Valley Health System
Touro College of Osteopathic Medicine, Harlem, NY Campus
Touro College of Osteopathic Medicine, Middletown, NY Campus
University of Nevada Las Vegas (UNLV)
University of Tennessee College of Medicine
University of Washington
International Partners
European Institute of Oncology
Juntendo University
McGill University
Mediterranean Institute of Oncology
Technical University of Dresden
University of Milan
University of Palermo
Contact Us