TUN Eats
Touro Nevada offers various on-campus food and drink amenities, and suggestions for local dining and food resources.

The Market at TUN
As part of our healthy initiative, Touro Nevada has opened The Market at TUN, providing busy students access to quick and easy health-conscious food options without having to leave campus.
The Market is packed with health focused foods and sundries available for purchase, such as fresh fruit and vegetables, healthy snacks, and fresh and frozen small meals. It's central campus location and convenient self-serve kiosks make it effortless to have a healthy meal between classes or extracurricular activities.
The Market at TUN is located adjacent to the North Student Commons and Breakout Rooms and is open daily, 6am-12am.
Student Commons Amenities
The campus' common areas are stocked with amenities that are available to all Touro Nevada students. Whether you need to refuel with a fresh coffee before your next study session, or want to grab lunch with your classmates after a big exam, you'll find everything you need in the Student Commons.
vending machines stocked with snacks, drinks, and coffee
Keurig (K-cups provided by TUN)
gourmet coffee machines
iced tea stations
water bottle filling stations
ice machines
toasters
toaster ovens
air fryers
microwaves
commercial coolers and freezers to store lunches and snacks from home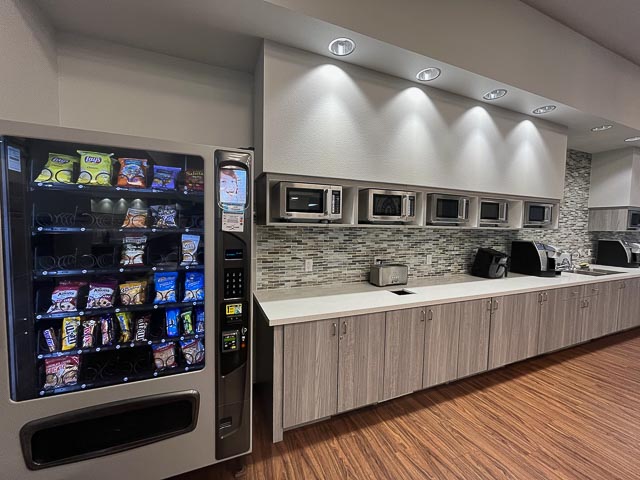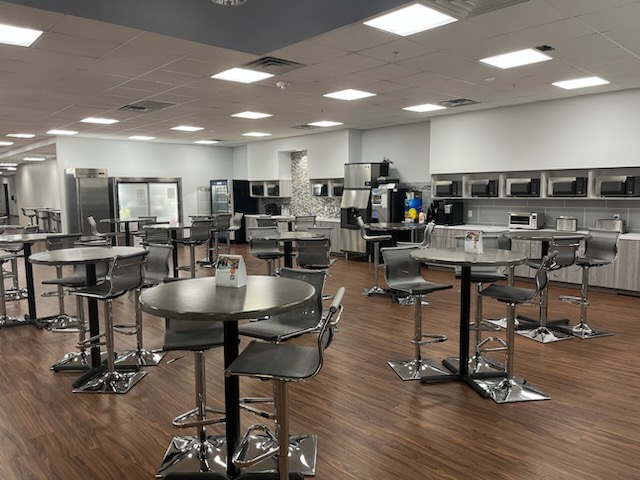 Food Delivery to Campus
Touro Nevada permits outside delivery from GrubHub, UberEats, Postmates, and DoorDash. Students are responsible for communicating and picking up food deliveries from the delivery driver outside the main entrance of the building.
Events & Catering
Members of the Touro Nevada community are welcome to book one of our various event spaces. Catering through university approved vendors is available for on-site events.
How to Request an Event
Off-Campus Dining
The university campus is a short walk or drive to surrounding area restaurants serving breakfast, lunch, and dinner. No matter your craving, you'll find convenient dine-in options, quick bites, cafes and more.
Food Resources
Frequently Asked Questions
All food and beverages provided by Touro University Nevada are kosher. Students are welcome to bring non-kosher food and beverage on campus for personal consumption.