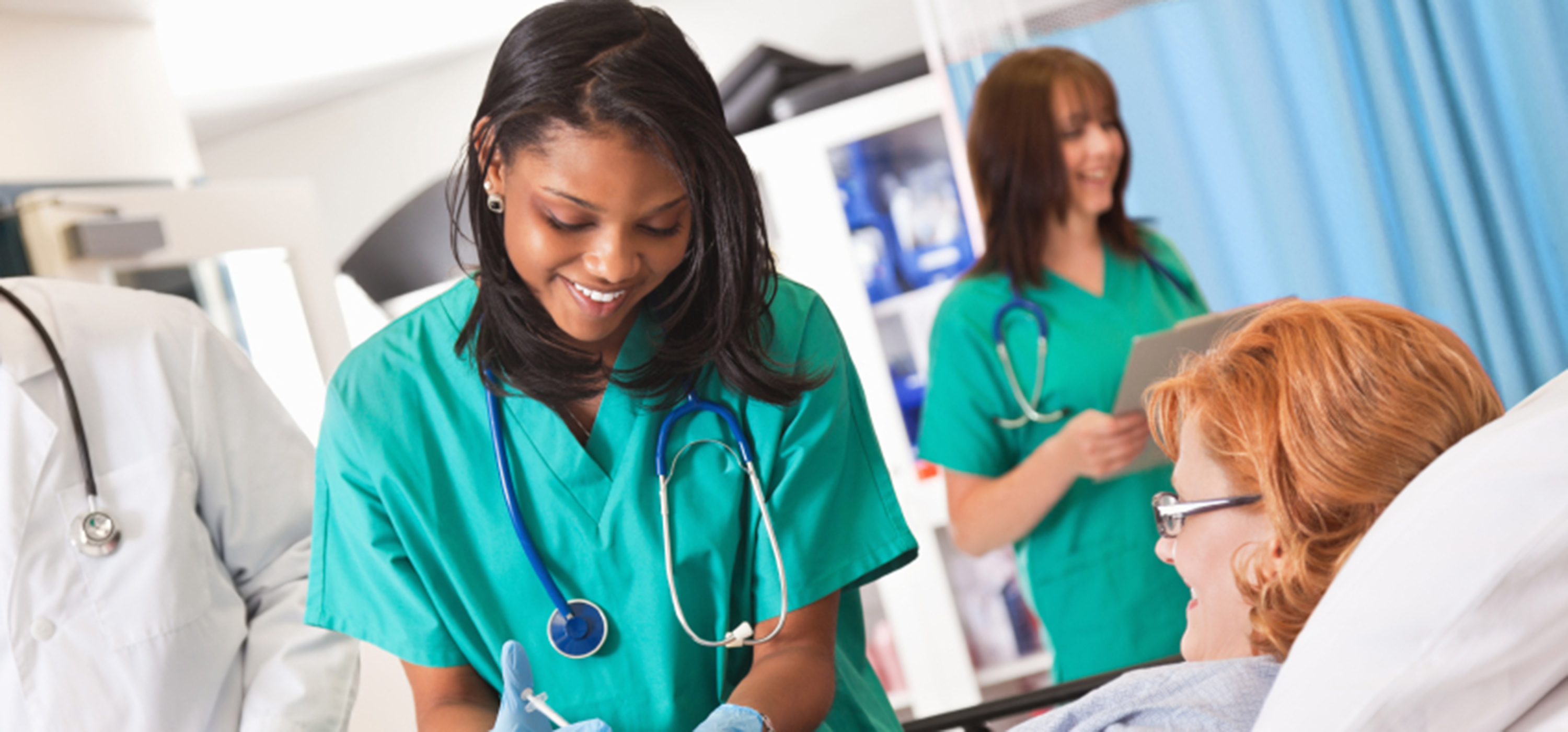 RN-Bachelor of Science in Nursing
The RN-BSN program at Touro Nevada is designed to best support you and provide unique learning opportunities for your nursing career. This one-year program offers online courses, no travel requirements, and competitive tuition rates to help you complete your bachelor degree while you work, learn, and grow as a nursing professional.
RN-BSN Program Features
If you're a working RN looking to get your RN-BSN degree, time can get scarce. That's why we offer online classes to help support your nursing goals.
The RN-BSN degree program in nursing at Touro University Nevada is accredited by the Commission on Collegiate Nursing Education.
TUN and VHS have entered into an affiliation agreement. TUN will provide VHS a tuition discount and VHS will pay tuition according to employee eligibility for VHS benefits.
One Year Completion
In just one year, you can complete your bachelor's degree and demonstrate your continued commitment to your profession.
Competitive Tuition Rate
We offer competitive rates that make your nursing ambitions attainable. Combined with our financial aid and payment options, your RN-BSN degree is well within reach.
Highlights
Average GPA of Accepted Students
Admission Requirements
To join the Touro family, we need to learn more about you. See the requirements needed to apply and be admitted to our RN-BSN program.
Requirements Overview
Hold an ADN nursing degree from a program of nursing that is accredited by national or regional accreditation body that is recognized by CHEA/DOE.
Hold an active, unencumbered RN license in your state of residence/practice
Complete, official transcripts
U.S. Citizen or Permanent Resident
Application
Submit your application today.
Deadlines
You must submit all required information to the admissions department by the deadlines.
Fall cohort - September 19 (Start Date: October 2023)
Spring cohort - January 18 (Start Date: February 2024)
Summer cohort - May 23 (Start Date: July 2024)
Application & Requirements
"I'm 47 years old and not very computer savvy, so the thought of going back to school was pretty daunting. However, the curriculum works very well for my schedule and the faculty are very accessible."

Gina Marsh

RN to BSN Student
Student Spotlight: Gina Marsh
Your Touro classmates, faculty, and staff are here to support you on your journey. See what support you will have.
Touro Nevada Stories
Here For You
Your goals are supported at Touro Nevada. You can receive academic and personal support, get involved in clubs and organizations, and enjoy life in Southern Nevada.
Life at Touro Nevada
Technology & Facilities
Touro Nevada understands that innovation in technology and our facilities are a vital component to your success. Investment into equipment, technology, classrooms are on-going and part of Touro Nevada's commitment to students.
Explore Campus Facilities
Your Faculty
Your Touro Nevada faculty are more than professors. They are leaders in their respective fields. You will also be supported by staff who are dedicated to students and the university.
Your Faculty & Staff