Mobile Healthcare Outreach Initiative
At Touro Nevada, you will join a mission to impact the lives of the vulnerable and underserved. Through the Mobile Healthcare Outreach Initiative, you will help those who need it most by taking acute care services directly to them.
Serving the Homeless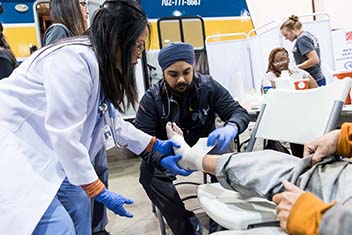 Providing free medical care to the homeless community, including homeless veterans, in the Las Vegas Valley was the founding principle of the first mobile healthcare clinic at Touro Nevada. Since 2014, the Mobile Healthcare Clinic run by the School of Physician Assistant Studies has given free acute care for our underserved populations.
This clinic provides care at Catholic Charities, Veterans Village, U.S. Vets, City of Henderson Morrell Park, and many other locations throughout the Vegas Valley on a weekly basis.
Serving the Developmentally Challenged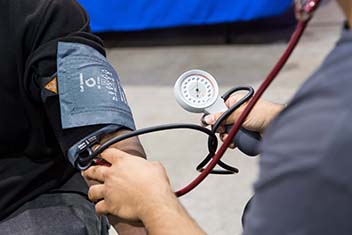 Touro Nevada has a long history of helping those with developmental disabilities. The second Mobile Healthcare Clinic keeps that tradition alive with their initiative to work with developmentally challenged adults. Working with experienced healthcare professionals, you can join an initiative that truly changes the lives of the developmentally challenged.
By providing services to this group, common illness treatments and educational programs are available not only to those affected but their families as well. You will gain valuable, one-of-a-kind medical experience working with development challenges while also improving and impacting their lives.
Serving the Senior Population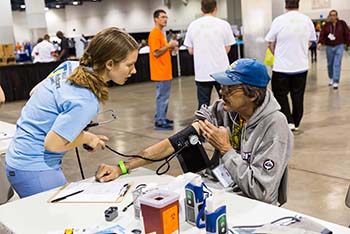 The Las Vegas Valley is one of the most densely populated cities for low-income seniors. The need for proper healthcare increases dramatically as we age. The third Mobile Healthcare Clinic partners with Nevada HAND and others to reach our low income, aging population and provide acute care services.
Contact Mobile Healthcare Clinic
Touro Nevada Health Center
Monday - Thursday
8:00 AM-5:00 PM