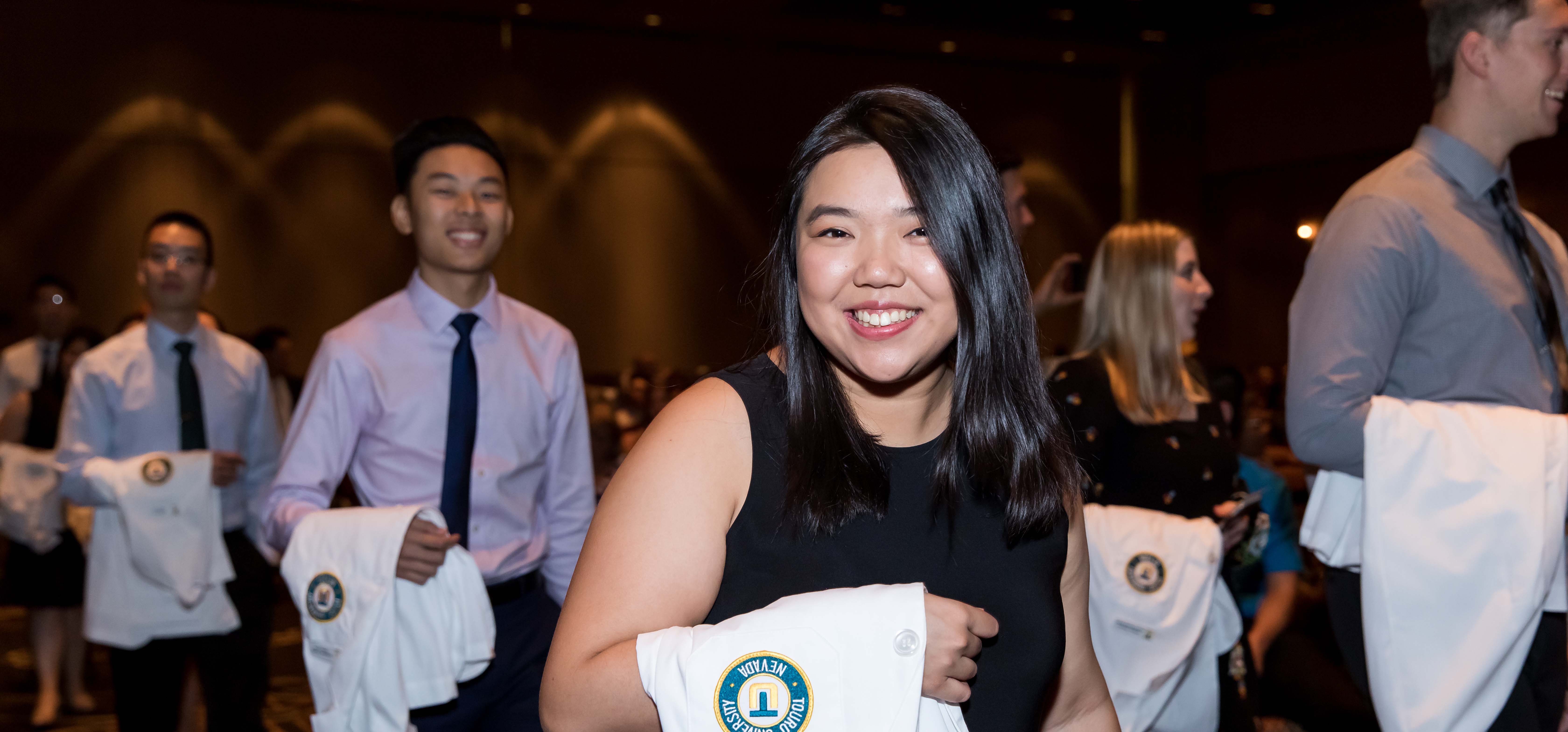 Guests Common Questions
We want your white coat ceremony to run smoothly. Here are answers to some commonly asked questions about guests. You can also contact the Office of Student Involvement for any additional questions.
Common Questions for Guests
Expand the below for a list of questions and answers regarding your guest's white coat ceremony experience.
How does seating work?
Your guests are welcome to sit in any of the general seating areas. The venue has more than 2,000 seats; seating is available on a first-come, first serve basis. Roped off areas are not available and are reserved for faculty, staff, and distinguished guests.
May guests take photographs or video?
Guests may take photographs and video. However, the walkways and the area in the front of the stage must stay clear for traffic flow, safety, and the professional photographer. Guests are also not permitted behind the platforms or in front of the seating area. Please remind your guests to show courtesy and not block the view for others.
Will there be professional photographs taken? If so, can we purchase these?
Yes, professional photographers will be taking photos of you as you cross and walk off the stage. Candid shots will also be taken before and after your ceremony. The photographs will be available on the photographer's website a few days after the ceremony. You will receive information on how to order the photographs.
When will the ceremony be over?
The ceremony is expected to last about two hours. Please remind your guests to remain seated until the recessional is complete.
Where can I park?
Parking is available in the Pavilion parking lot. From Flamingo Rd., turn right into the property, then follow the road around to the back of the building. This lot is closest to the convention center, where the ceremony will be held.
Contact Us
Office of Student Involvement