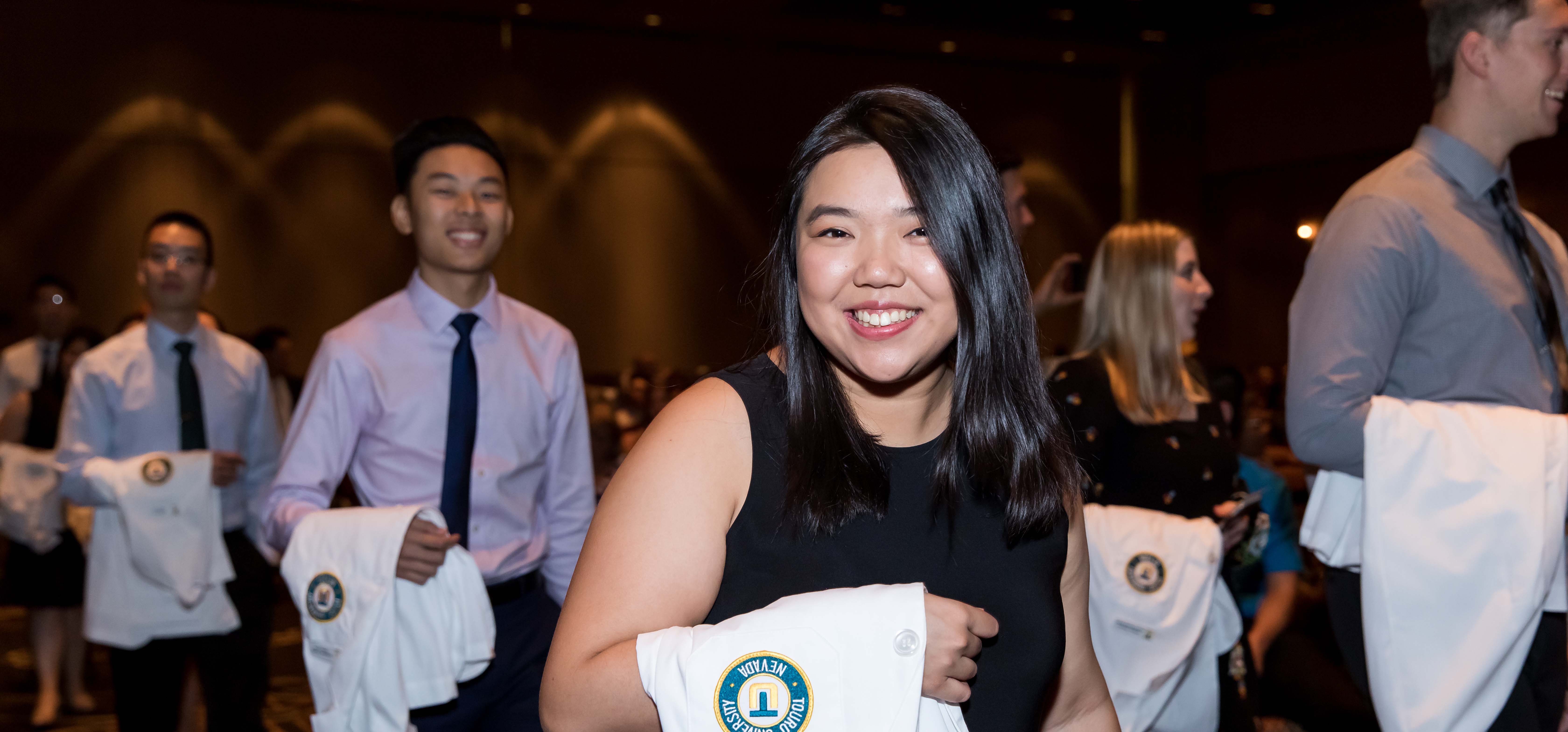 Guests Common Questions
We want your white coat ceremony to run smoothly. Here are answers to some commonly asked questions about guests. You can also contact the Office of Student Involvement for any additional questions.
Common Questions for Guests
Expand the below for a list of questions and answers regarding your guest's white coat ceremony experience.
Where is the White Coat Ceremony and what time does it start?
You can locate the yearly location for the information on the main white coat page as it is finalized each year. The ceremony will begin promptly, so we ask that all guests are in their seats at the listed time.
For 2021, the ceremonies will be held at Thomas and Mack Center. The College of Health and Human Services White Coat Ceremony will be on Sunday, October 3, 2021 at 3 PM. The College of Osteopathic Medicine White Coat Ceremony will be on Monday, October 4, 2021 at 7 PM.
May guests take photographs or video?
Guests may take photographs and video. However, the walkways and the area in the front of the stage must stay clear for traffic flow, safety, and the professional photographer. Guests are also not permitted behind the platforms or in front of the seating area. Please remind your guests to show courtesy and not block the view for others.
Will there be professional photographs taken? If so, can we purchase these?
Yes, professional photographers will be taking photos of you as you cross and walk off the stage. Candid shots will also be taken before and after your ceremony. The photographs will be available on the photographer's website a few days after the ceremony. You will receive information on how to order the photographs.
When will the ceremony be over?
The ceremony is expected to last about two hours. Please remind your guests to remain seated until the recessional is complete.
Contact Us
Office of Student Involvement