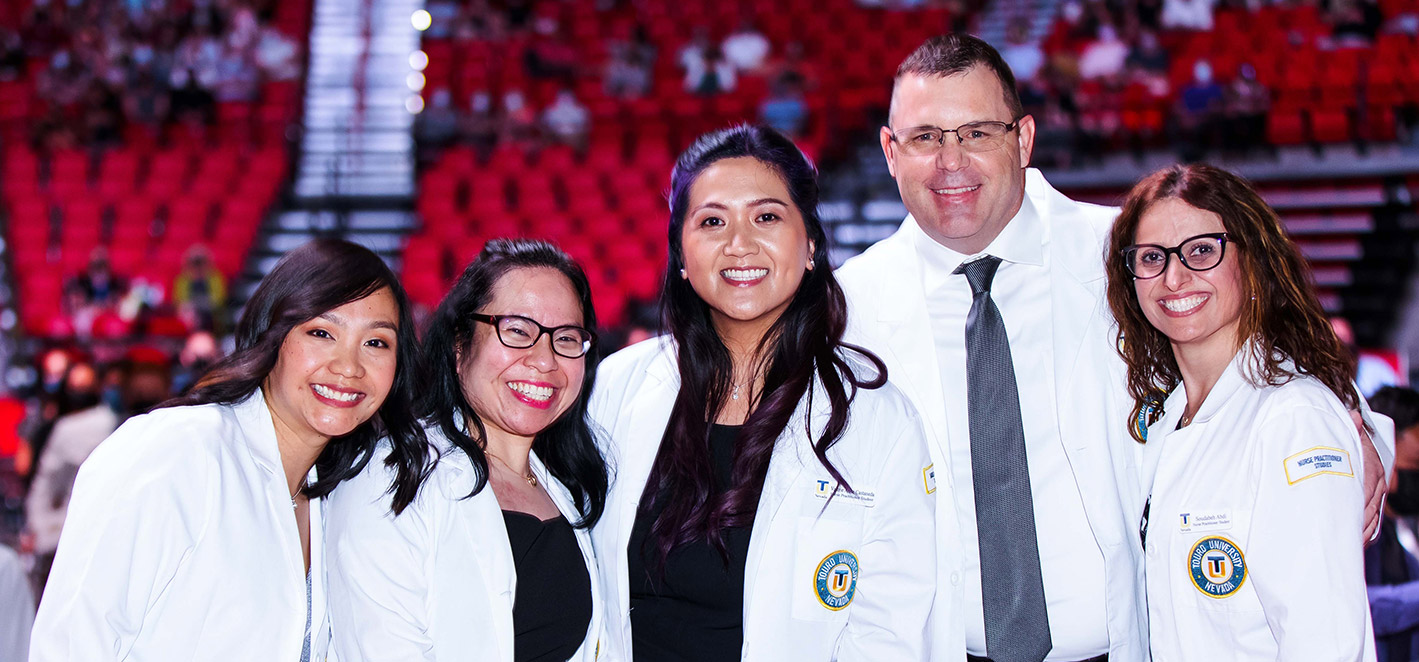 Student Common Questions
We work hard to ensure your white ceremony is seamless and memorable. Get assistance with the process through the Student Activities office and through these commonly asked questions.
Common Questions for Students
Expand the below for a list of questions and answers regarding your white coat ceremony experience.
How do I get a white coat?
You will receive one complimentary white coat complete with a patch representing both your program and the institution. The university does not offer an alteration service. If you need to alter your coat, please take it to an alteration service.
What do I do first on the day of the ceremony?
Before the day of your ceremony, you will receive an email with the check-in time and location. You are expected to be on time for check-in. You will receive an index card with your name and number on the bottom corner of the card. The number will be used for line-up purposes.
What do I do with my white coat at the ceremony?
Please make sure you bring your white coat. You are highly encouraged to press your white, so it does not appear disheveled when you're on stage and for your photograph. Please fold your white coat over your right arm. You will have it over your right arm when you process as a class.
What should I wear?
You should wear business-casual to business attire for your ceremony. We do not recommend wearing a suit jacket or sport coat as the venue may get warm with 2,000 people in the room. We also do not recommend wearing high heels because there are stairs to navigate.
How will we be lined up?
You will be lined up in alphabetical order within your program. Your number at the bottom of your index card corresponds with where you should be in line.
Can my family join me in the line-up area?
Your family is not permitted to join you in the line-up area. Approximately 300 students as well as 50 or more faculty/staff in the area at any given time. Therefore, to keep the ceremony organized, family is not allowed to join you in the line-up room before the ceremony.
What do I do when our class is called to the stage?
You will proceed to the stage when your class is called. You will cross the stage from stage left to right. You will take your index card with your name on it and have your coat laid over your right arm. Next, you will give your card to the reader at the top of the stairs and proceed to your coater. You will present your coat to the coater and this person will place the coat on you. After being coated, you will return to your seat for the remainder of the ceremony.
Contact Us
Office of Student Involvement