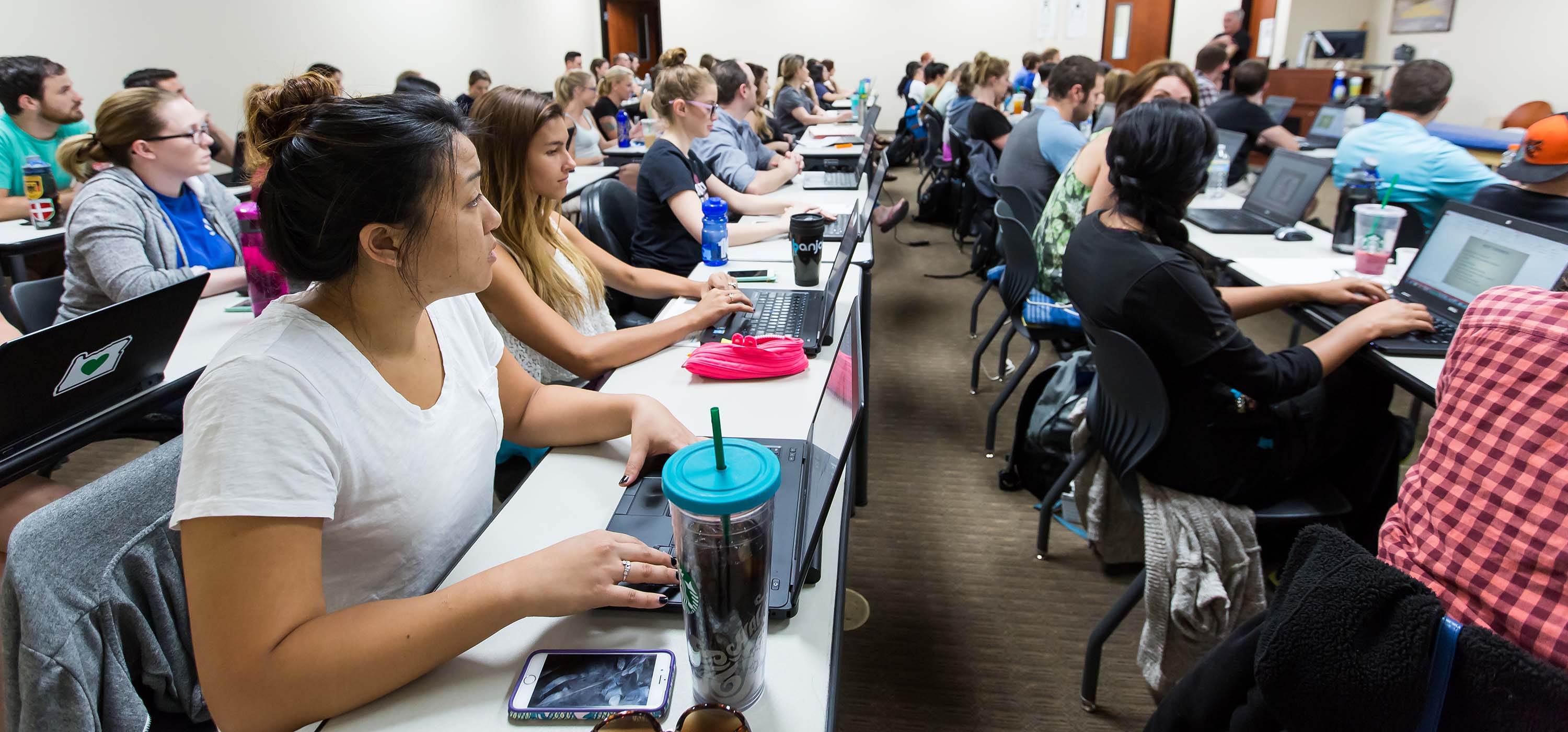 Master's in Education
You have three concentration choices for your Master's in Education: School Administration, Curriculum & Instruction with an Emphasis in School Counseling, or Special Education with Emphases in Applied Behavioral Analysis (ABA), Autism Spectrum Disorder, or Generalist Resource. All programs are designed for current teachers who want to impact the lives of students through counseling or establishing new procedures.
School Administration
You will strengthen your skills as a socially-conscious, service-oriented, and transformative educational leader through the Master's in Education in School Administration cohort-based program. You will experience strategic practitioner-oriented activities focused on shared leadership, community engagement, culturally-relevant praxis, and participatory action research methodologies.
Classes for this program are held on the Touro Nevada campus. Engaging with our active and talented network of faculty at Touro Nevada will prepare you to lead and transform schools.
Curriculum & Instruction (with an emphasis in School Counseling)
You will be prepared to meet the academic, career, personal, and social needs of a diverse K-12 student population at the completion of the Master's in Education – Curriculum and Instruction School Counseling program. Offered entirely online, with the exception of your internship, this cohort-based program is designed for busy teachers who are seeking career advancement.
Special Education (with emphases in Applied Behavioral Analysis, Autism Spectrum Disorder, and Generalist Resource)
Take your teaching career to the next level. A master's degree in special education will advance your career in helping children on the spectrum reach their fullest potential. Offered entirely in the evening, this competitively-priced and low student-faculty ratio is designed for busy teachers who are looking to expand their knowledge of special education.
The Association for Behavior Analysis International has verified the following courses toward the coursework requirements for eligibility to take the Board Certified Behavior Analyst® or Board Certified Assistant Behavior Analyst® examination. Applicants will need to meet additional requirements before they can be deemed eligible to take the examination.
Program Features
The curriculum offers a cohort-based courseload that is designed for current teachers who are busy with work and families but want to grow in their careers.
Online Courses
You will be able to complete the curriculum & instruction program online, with exception of the internship.
Our Students
Average Age of Education Students
Admission Requirements
Touro Nevada was established to help address critical needs in healthcare and education, and as a resource for community service in the state of Nevada. Come be a part of our family.
Requirements Overview
Baccalaureate degree or higher
Minimum cumulative undergraduate GPA of 2.75 or higher
Demonstrate two years of teaching experience
Hold a valid state teaching license
Primary Application
You must complete a Touro application and submit a $75 nonrefundable application fee.
Application Requirements
"We are here to help you become an even better teacher. There is no such thing as 'spare time' to a teacher in a classroom, so we need to make your time count."

Dr. Robert Askey

Director, School of Education | Touro Nevada
Faculty Focus: Dr. Askey
You are joining a community of motivated and successful leaders in healthcare and education fields.
Why Touro Nevada
Here For You
Your goals are supported at Touro Nevada. You can receive academic and personal support, get involved in clubs and organizations, and enjoy life in Southern Nevada.
Life at Touro Nevada
Technology & Facilities
Touro Nevada understands that innovation in technology and our facilities are a vital component to your success. Investment into equipment, technology, classrooms are on-going and part of Touro Nevada's commitment to students.
Explore Campus Facilities
Your Faculty
Your Touro Nevada faculty are more than professors. They are leaders in their respective fields. You will also be supported by staff who are dedicated to students and the university.
Your Faculty & Staff