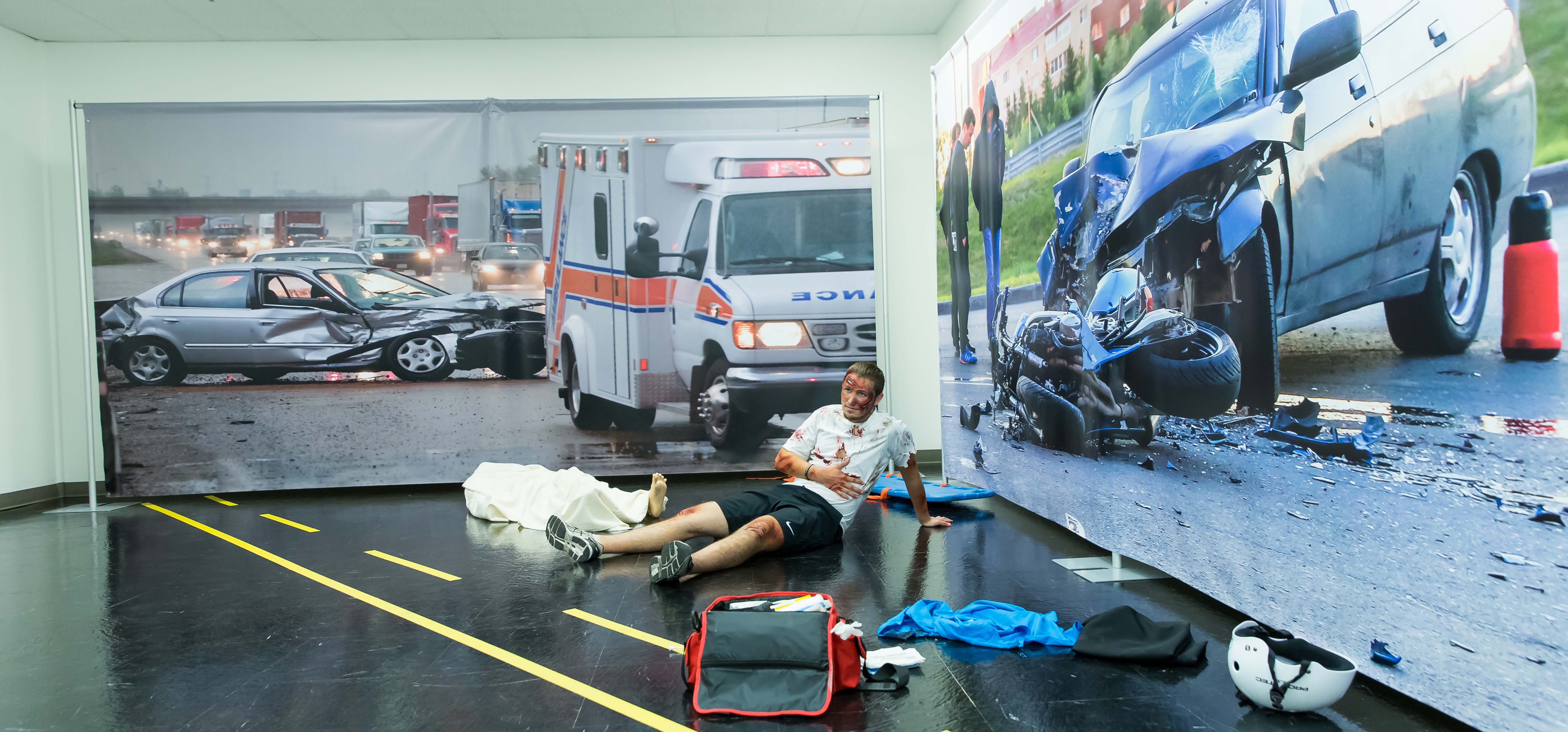 Bringing National Certification To Nevada
Stephen J. Cloobeck Regional Center for Disaster Life Support Receives National Certification
The Stephen J. Cloobeck Regional Center for Disaster Life Support was recently named a certified training center by the National Disaster Life Support Foundation.
With this recognition, Touro University Nevada is home to the only active certified disaster life support center in Nevada.
The National Disaster Life Support Foundation, Inc. (NDLSF) oversees the National Disaster Life Support (NDLS) courses, a series of educational programs to better prepare health care professionals and emergency response personnel for mass casualty events. The NDLS courses are comprehensive, all-hazards, competency-based, standardized, and multidisciplinary. These courses assist health professionals respond to mass casualty events regardless the cause.
The Cloobeck Center offers a Basic Disaster Life Support and Advanced Disaster Life Support training for students, faculty and staff at Touro, healthcare providers, first responders, and other interested community members. Upon completion, attendees will be well-prepared to assist in a disaster or mass casualty scenarios.
"Natural disasters and mass casualty scenarios can happen anywhere, and a better prepared community will help save lives," said David Clegg, Administrative Director of the Cloobeck Center.
Learn More About The Cloobeck Center