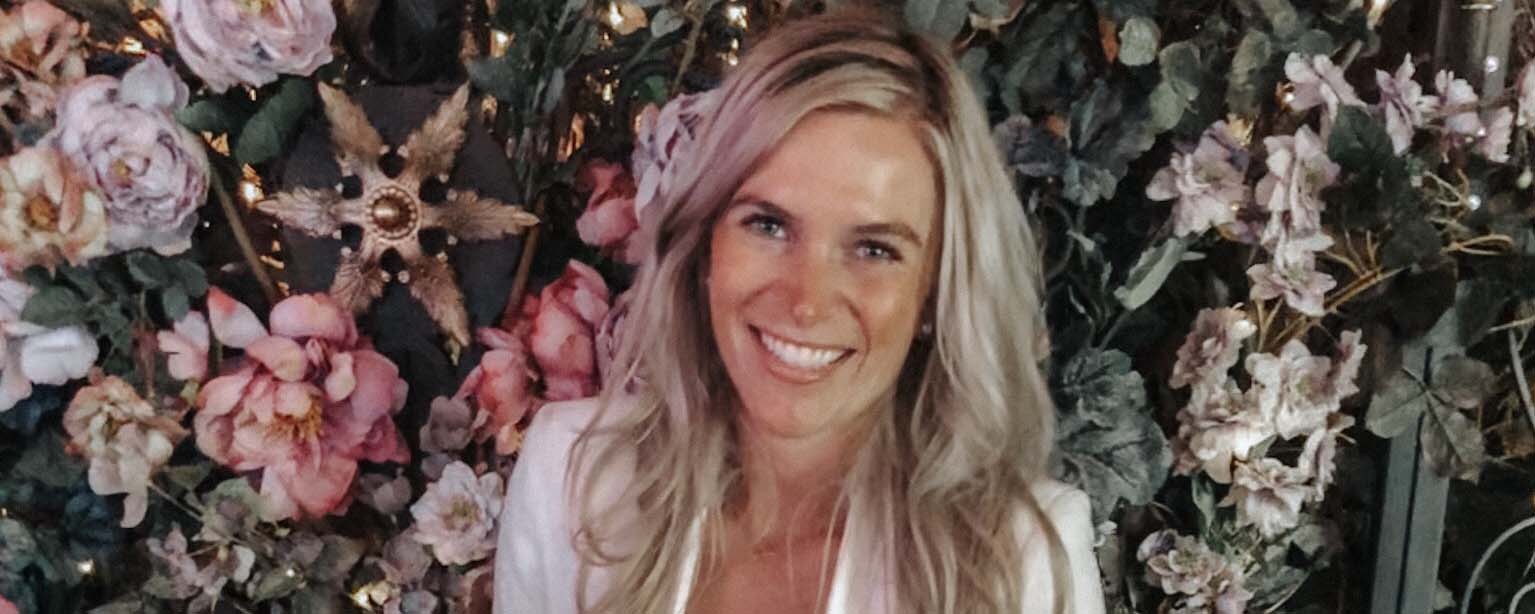 Catching Up: Dr. Medina Culver, College of Osteopathic Medicine, Class of 2015
"Catching Up" is a monthly feature highlighting different Touro University Nevada alumni/ae and learning more about their journey after graduation.
In this edition, we spoke with Dr. Medina Culver, a 2015 graduate of the Touro University Nevada College of Osteopathic Medicine. Dr. Culver works in Family Medicine at Wikler Family Practice in Henderson, Nev.
Where are you from?
I'm from Billings, Mont. I had a pretty awesome childhood and was born and raised in a town of about 100,000.
How did you get your start in medicine?
When I was 12, we had to figure out what we wanted our careers to be for school. I was always on the Honor Roll and thought I would become either a doctor or a lawyer, so I made it my goal to become a doctor. I'm actually the first person in my family to go to medical school. My mom is a CPA and my dad is in real estate, so medical school was a brand-new experience for me.
In high school, I took all of my science classes and completed a Medical Careers class at a nearby hospital where I shadowed doctors to learn different things.
Why did you choose to attend Touro University Nevada?
I knew that I had to go out of state for medical school because Montana didn't have one. After I finished my undergrad, I spent a year working to improve my MCAT and applied to medical schools all over the West Coast. I had never lived outside of Montana before, and I knew I wanted to go somewhere warm.

I had such a great experience in my interview at Touro. I had no clue what a DO was because in Montana, it was very heavily MD-based due to the large University of Washington presence. Touro checked all of my boxes: the people were nice, it had great weather, and I loved the university. That's why I wanted to go to Touro.
Is there anything you specifically remember from your time as a student?
One of the biggest things for me was the Humanistic Medicine class we took. It taught you how to have empathy and to be a good person. You can be the smartest person in the room, but if you're not a good person, people aren't going to trust you. It really helped me become a good doctor and an even better person which will benefit my patients.
Was there a certain faculty who had a major influence on your education?
I would definitely say Dr. Harris. He taught me that I didn't have to fit the mold, and I really liked that. He told me it was ok for me to be unique and that I didn't have to fit the description of a "doctor," or how people perceive doctors.
Where did you complete your residency?
After graduation, I went back home and completed my Family Medicine residency at Montana Family Medicine, an affiliate of the University of Washington.
Why did you choose to return to Southern Nevada?
I always thought I was going to be a doctor in Montana but after a couple of years, I knew I didn't fit in. I had met my husband in Las Vegas, and I always had a good place in my heart for Southern Nevada. When you get outside of the Strip and you meet people, everyone is so nice and has an amazing story. I also wanted to join a private practice, which is difficult to do in Montana since the hospitals own all of the practices.

I had received a random recruiting email for Wikler Family Practice here in town. I had a phone interview the next week, flew down two weeks after, and quickly learned that it was the most perfect fit for me. In August of 2018, my husband and I got married in Montana and moved to Las Vegas a week later.
What is life like at Wikler Family Practice?
I'm the first female at the practice, and it's been like a family from day one. They've allowed me to be the doctor I want to be while still being able to laugh at work and having this amazing thing called balance. They have taught me how to be a great physician while not necessarily fitting the stereotype of a doctor, much like Dr. Harris emphasized to me when I was a student. At Wikler, it is such a supportive environment for the patients and the physicians.
What does Touro mean to you?
When I think of Touro, I think of what medicine should be.
Learn More About Touro Nevada's DO Program