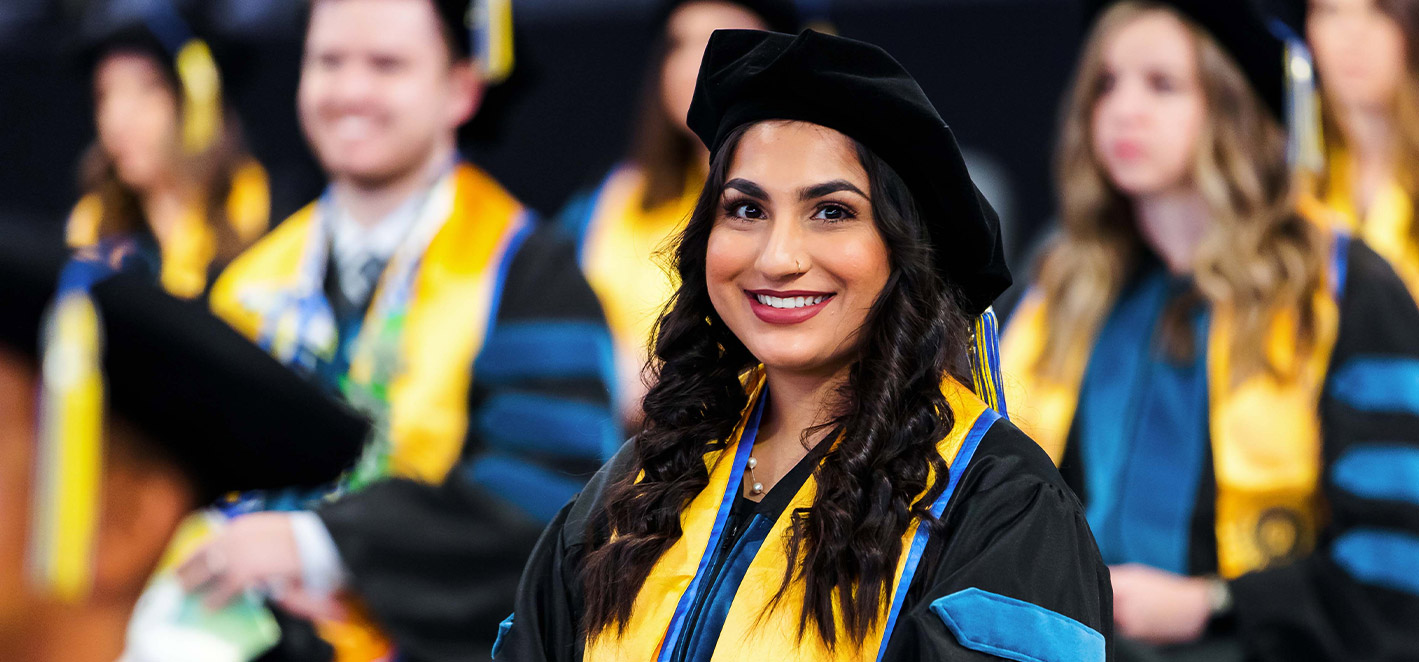 Commencement
Your achievement of completing your program will be publicly acknowledged when you cross the stage at commencement.
Hello graduates!
Touro holds a winter and spring commencement ceremony each year. There are a number of responsibilities and requirements, from applying for graduation to ordering your cap and gown, that need to be completed to ensure this final step is as seamless as possible.
A comprehensive list of information is provided to help facilitate your graduation process. From announcements to photographs, the information is here for you.
Future Commencement Dates
CHHS 2023 Winter Commencement
College of Health and Human Services Nursing, Education, & Physician Assistant Studies Classes of 2023
Date: Monday, November 6, 2023
Time: 1:00 pm
Location: The Smith Center for the Performing Arts
DO & MHS 2024 Spring Commencement
Osteopathic Medicine Class of 2024 & Medical Health Sciences Class of 2024
Date: TBD
Time: TBD
Location: TBD
CHHS 2024 Spring Commencement
College of Health and Human Services OTD, DPT, and Nursing Classes of 2024
Date: TBD
Time: TBD
Location: TBD
Office of Student Involvement
Student Involvement