Tava McGinty-Jimenez, M.A.
Director of Admissions & Associate Dean of Students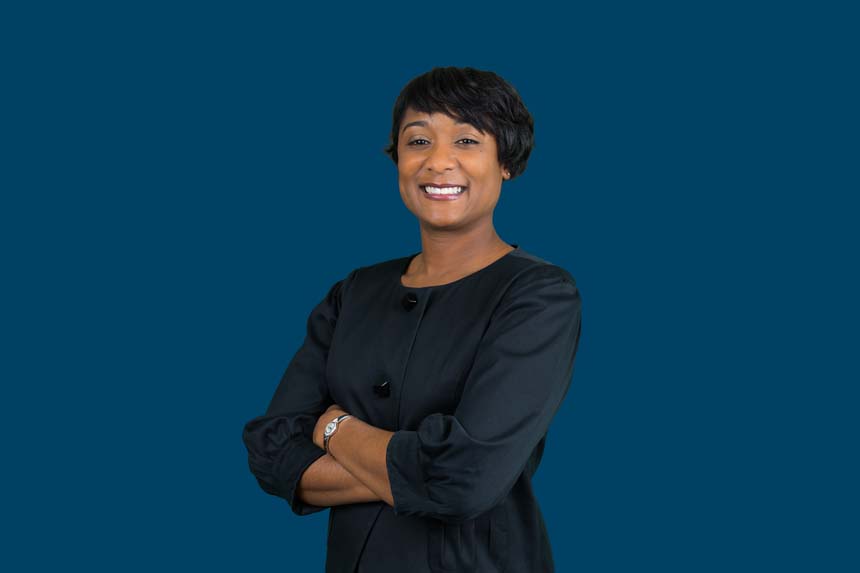 Admissions, DOSA Dean's Office
Staff
Tava McGinty-Jimenez came to Las Vegas from the pacific northwest, beginning her professional career in higher education at various colleges within Washington state's higher education system. Before arriving to Touro University Nevada, she served as a coordinator at University of Nevada, Las Vegas for ten years where she helped youth and their families prepare for and succeed in post-secondary education through both the Gaining Early Awareness and Readiness for Undergraduate Program and TRIO Upward Bound. She received a bachelor's degree from Oregon State University and master's degree from Gonzaga University.
Tava joined Touro University Nevada in 2014 as assistant director of admissions and was promoted to director in 2015, and later to associate dean of students in 2019. She also provides direct support for the Doctor of Osteopathic Medicine's admission process. Her dedication to youth continues through the college prep and leadership workshops she provides to local youth organizations and conferences as well as helping to ensure a clearer path from middle school to graduate healthcare careers. Tava is a member of Alpha Kappa Alpha Sorority, Theta Theta Omega chapter, Las Vegas Junior League, the National Association of Diversity Officers in Higher Education, and serves on the Diversity Council for the American Association of Colleges of Osteopathic Medicine.
Education
Master of Organizational Leadership, Gonzaga University, Spokane, WA, 2010
Bachelor of Arts in Sociology, Oregon State University, Corvallis, OR, 1998
Specialty Training
Conference and Event Management
The International School of Hospitality, Las Vegas, NV; Summer 2011