John "Johnny" Rider, PhD, OTR/L, MSCS, CEAS
Associate Professor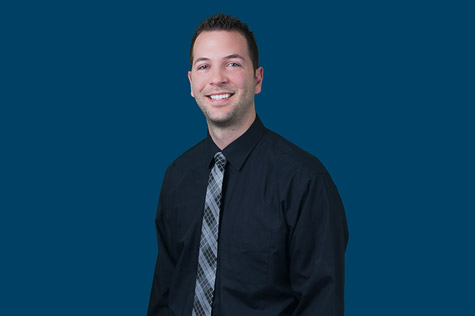 School of Occupational Therapy
Faculty
Dr. Rider joined Touro University in July of 2017 as an adjunct professor, and in February of 2018, he joined as a full-time faculty member. He is an alumnus of Touro University Nevada's Occupational Therapy program and his positive experience led him to return as a faculty member. His clinical expertise is in adult and older adult orthopedic and neurological rehabilitation. He started his clinical practice in rural areas of Southern Nevada and has experience in outpatient/inpatient rehabilitation, acute care, school-based, early intervention, and home health and hospice. He currently works as a community-based occupational therapist and clinical consultant. Dr. Rider also provides primary care occupational therapy services at Volunteers in Medicine of Southern Nevada alongside OTD students.

Dr. Rider's research interests are broadly within the realm of physical medicine and rehabilitation with a focus on neurodegenerative diseases. More specifically, he is interested in understanding the mechanisms of interventions and therapeutic applications to improve the quality of life of individuals with neurodegenerative disorders and acquired brain injuries. Dr. Rider is also involved in research and student projects related to persistent pain, functional cognition, mental health, lifestyle medicine, fear of falling avoidance behavior, and the role of occupational therapy in emerging practice areas.

Dr. Rider is involved in the community as an instructor for evidence-based fall prevention programs such as Stepping On and Tai Chi: Moving for Better Balance. Additionally, he is a certified Mental Health First Aid and Empowered Relief instructor. Dr. Rider is also involved in adapted sports and includes current OTD students in his community-based seating and mobility clinic and the local quad rugby team.