Sustainability and Energy Management
We are committed to the environment and community we call home. That's why we partnered with NV Energy and Blue Oak Energy to install a rooftop solar structure to reduce our carbon footprint and provide cost-saving energy solutions to better invest in your future on-campus.
Our Solar Commitment
Our environment and its preservation are key factors in our green initiatives. Through solar array systems, we can control the flow of energy between our buildings.
Our Solar Statistics
We continue to add to our ever-expanding resume of solar initiatives. Check out facts on how we are committed to a sustainable future.
LED Lighting
Through support from the CES Green Grant, Touro has installed LED lighting, an electric car charging station, and solar-powered emergency call stations. With the 2019 CES Green Grant, we would continue to retrofit our building by installing LEDs in our Research Laboratory and in the recently opened Michael Tang Regional Center for Clinical Simulation.
Partnerships
Touro Nevada collaborates with other organizations sharing a similar vision for renewable energy. Whether in design or development, these partnerships help expand our commitment to the environment and the community.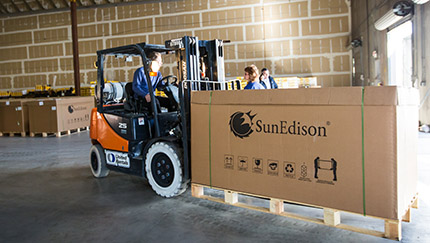 Green initiatives
Stay updated on the green initiatives of Touro Nevada, both on-campus and in the community.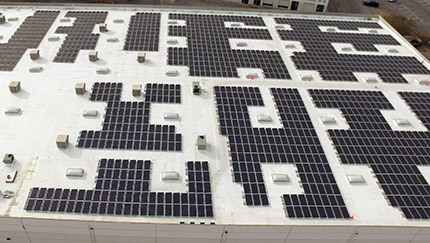 Blue Oak Energy
This solar engineering services leader is a key asset in Touro Nevada's efforts to source clean energy solutions. You can find out more about this nationally recognized company here.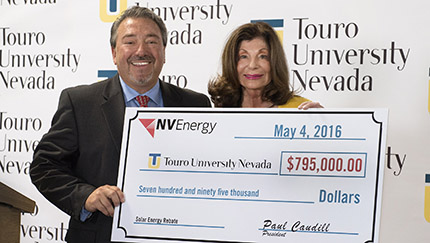 NV Energy
Nevada's leading energy provider, this public utility is aligned in Touro Nevada's quest to provide renewable energy to our community. You can learn more about their vision here.