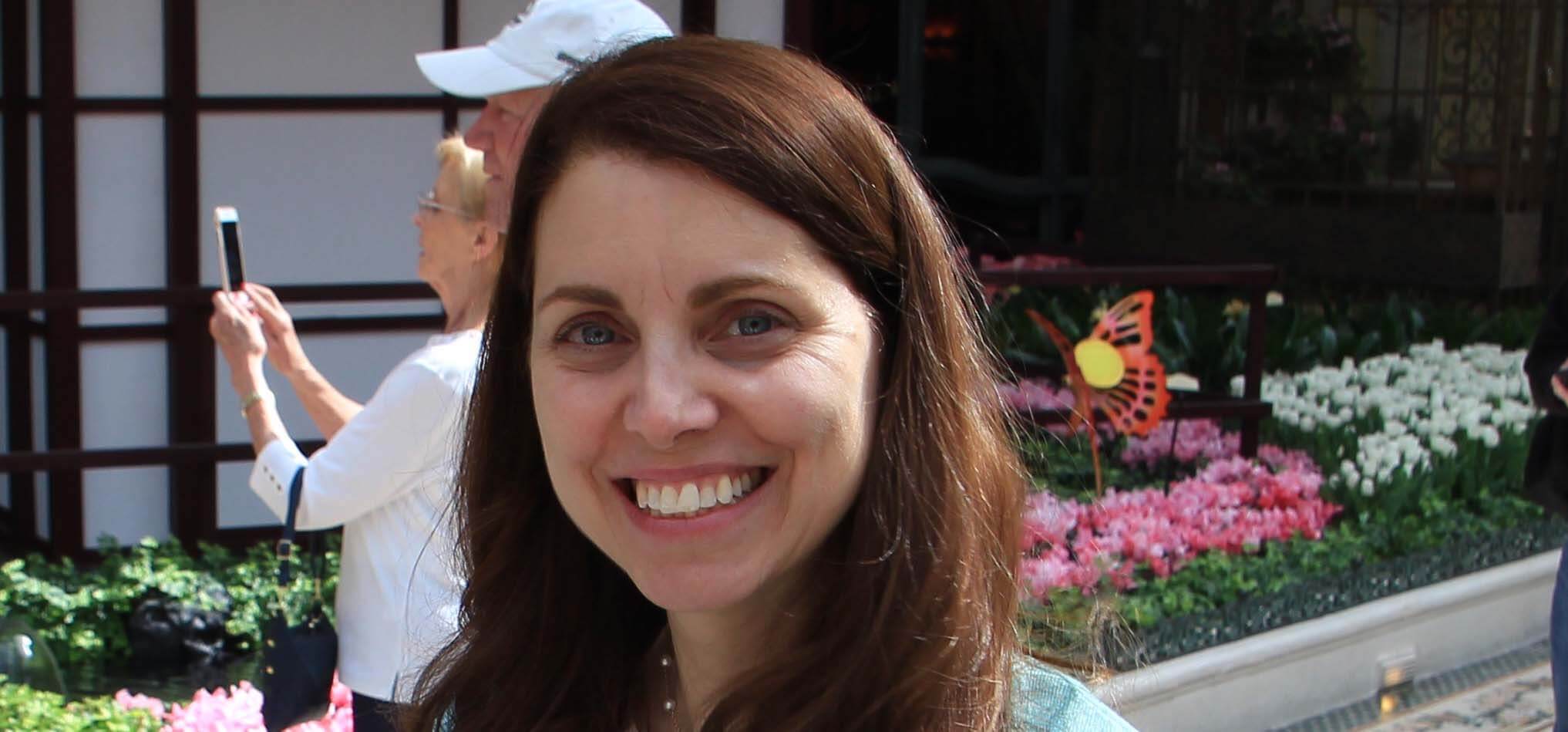 Student Spotlight: Gina Marsh, School of Nursing
Gina Marsh is a mother, and student in our School of Nursing
Growing up in South Florida, Gina Marsh was forced to be an adult at a young age.
When she was a kid, her mother was diagnosed with severe scoliosis. At the age of 12, her mother required surgery to help cure the 67-degree curvature of her spine which was crushing her internal organs. After the surgery, her mother was required to be in a full body cast for an entire year.
"I remember coming home every day after school to give my mom her shower and blow dry the inside of her body cast," Marsh recalled. "Around the same time, my dad was in and out of the hospital as a severe diabetic and asthmatic, so I needed to be there for both of them."
After marrying her high school sweetheart, Marsh and her husband relocated to San Francisco for his job as an electrical mechanical engineer. Though she had previously completed her marketing degree, she wanted a more fulfilling career for herself.
After taking a few more science courses, Marsh decided to pursue nursing and eventually got her RN license. She took care of her parents when they needed it most, so the transition from marketing to nursing felt natural, she said.
Marsh has spent the last 20 years as a nurse and currently works at Henderson Hospital as a clinical supervisor in the surgical services department.
She said Henderson Hospital wanted more of their nurses to carry their Bachelor of Science in Nursing (BSN) degrees, so she decided to enroll in Touro's RN-BSN program.
"It was something I had been thinking about for a while," she said. "I'm 47 years old and not very computer savvy, so the thought of going back to school was pretty daunting. However, the curriculum works very well for my schedule and the faculty are very accessible."
Marsh typically works three 12-hour shifts each week, though her hours can vary depending on the hospital's surgery schedule.
"I have two days where I do my reading and complete my assignments for class and the rest of the time is available to spend time with my family," she said.
Last year, Marsh was forced to travel back-and-forth across the country as her mom battled ovarian cancer. She credited Touro's Nursing faculty for being extremely accommodating during her time of need. They took the time to help her with coursework while she helped take care of her mom more than 3,000 miles away.
"I can't say enough about how great they were during that time last year," Marsh said of her Touro professors. "I ended up losing my mom in November, and every professor was there to help me along the way. My mom always told me I'd make a great nurse, and she was very happy that I went back to school."
Marsh would like to pursue her Master's of Science in Nursing (MSN) degree, but she wants to spend more time with her family before making that decision.
"I was away from my family a lot last year, so I want to take a good vacation with them before continuing my education any further," she said. "I do have plans to get my MSN, and I'm very fortunate to be in the profession I'm in."
Learn More About Touro Nevada's Nursing Program