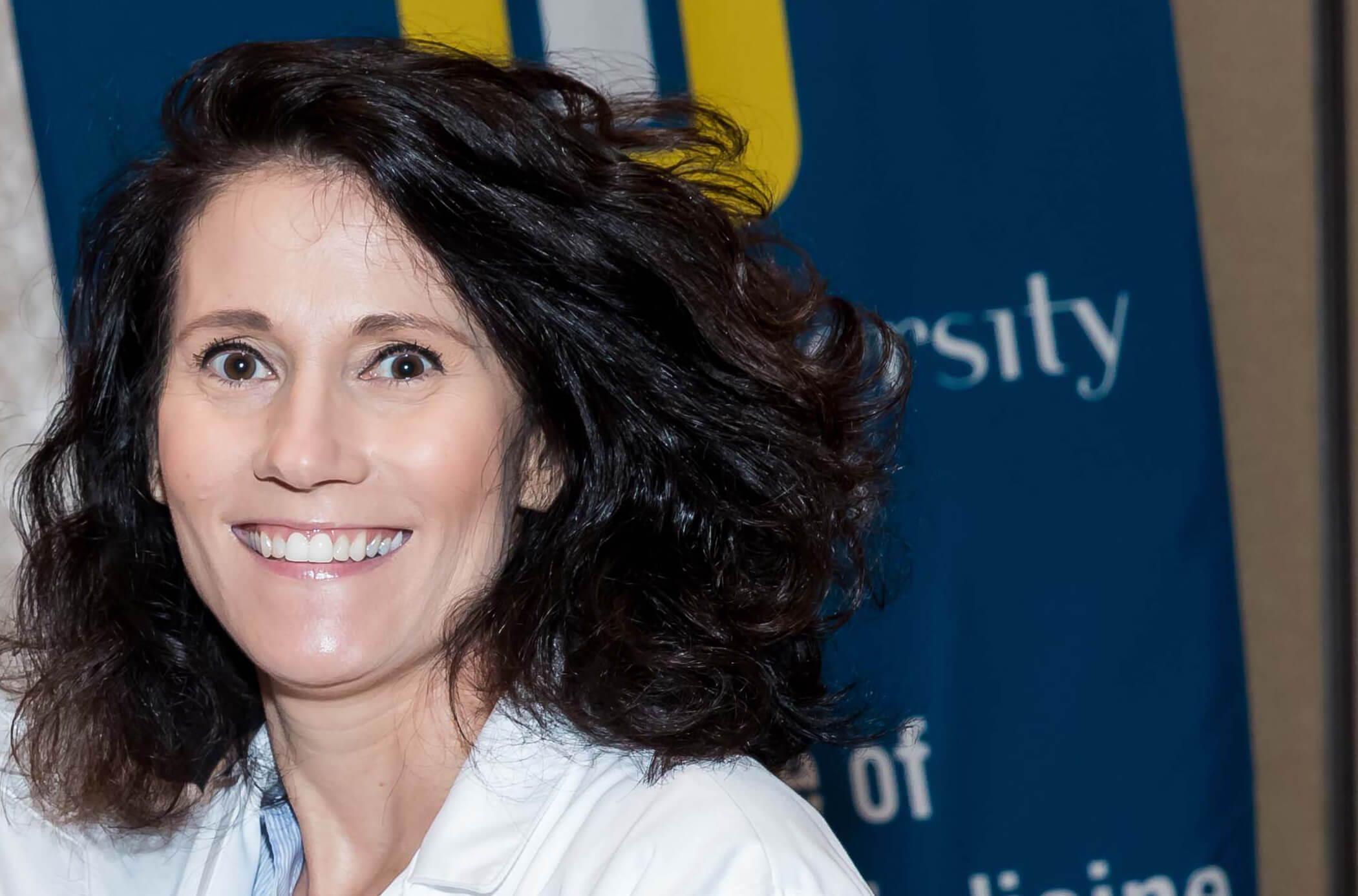 Student Spotlight: Julie Hussey, School of Nursing
"Student Spotlight" highlights the accomplishments of our students at Touro Nevada.
Julie Hussey always knew she'd work in healthcare, she just didn't know where or in which capacity.
Hussey, who was born and raised in Las Vegas, began her healthcare career working in the Human Resources department for a small group of nursing homes in town.
"It was there that I got to know the nurses well," she said. "Watching them interact with the patients and the camaraderie they shared with each other, I knew it was something I really wanted to be a part of."
Hussey began taking classes at the College of Southern Nevada (CSN) and later at Nevada State College (NSC) before getting her first nursing job. For the last three years, she has worked as an emergency room nurse at Valley Hospital, a hospital with several Touro alumni on staff.
As Hussey looked to expand her nursing education, she spoke with several Touro alumni who told her about the incredible opportunities that Touro offered. It was their testimonies and recommendations that drove Hussey to look into Touro's nursing program. Now, she's a part of the School of Nursing's first Family Nurse Practitioner (FNP) cohort.
"The faculty at Touro have so much enthusiasm, and they want us to succeed," Hussey said about her School of Nursing experience thus far. "They are doing everything they can to help us, not to mention they are very accessible."
While classes for the School of Nursing are completed online, students still to come to campus for hands-on training, a component of the curriculum Hussey thoroughly enjoys.
"Getting to come to campus and meet my classmates and faculty really gave me that college feeling," she said. "Everyone was very personable, and it allowed us to be hands-on."
Shortly before she began her studies at Touro, Hussey was working in the emergency room on the night of the Oct. 1 shooting. In the midst of the chaos, the lifelong Nevadan gained a stronger sense of community while helping the people from the place she calls home.
"Having worked in the E.R. that night, it really helped assure me that I want to make a difference in my community," she said. "I'm from Las Vegas, and this is my home."
After she completes her FNP at Touro, Hussey would like to go into practice for a few years before coming back for her Doctor of Nursing Practice (DNP).
She credited Touro's reputation as the main reason for deciding to make it her school of choice, and she's maximizing the opportunities as they come to her.
"From the admissions process until now, everything has been amazing," she said.
Learn More About Touro Nevada's Nursing Program