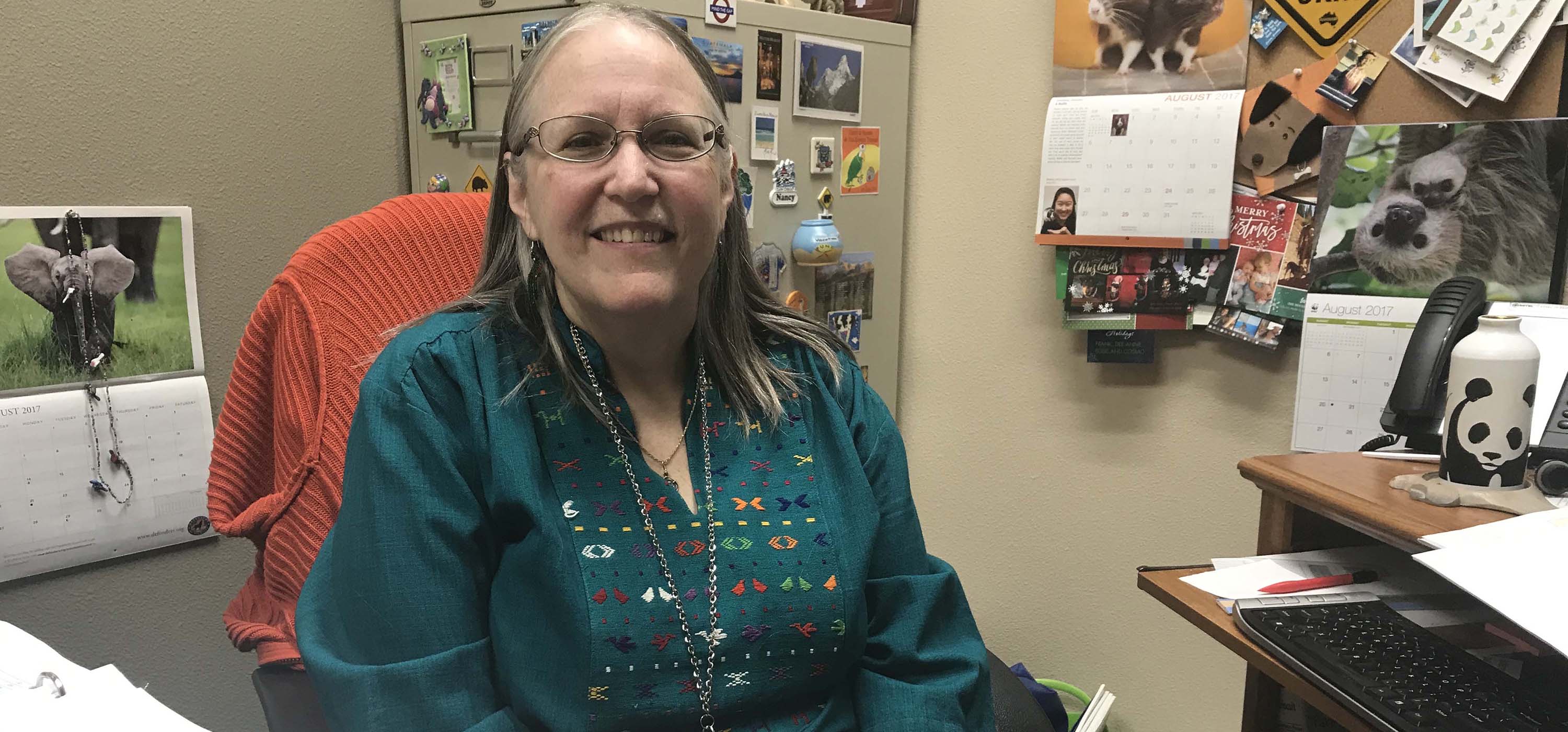 Faculty Focus: PA Nancy Lee, Assistant Professor, School of Physician Assistant Studies
"Faculty Focus" highlights the accomplishments of our faculty at Touro Nevada.
In this edition, we sat down with Nancy Lee, assistant professor at the School of Physician Assistant Studies.
Where did you grow up?
We moved a lot when I was growing up, so you could say I grew up all over. My dad changed jobs for a while and then worked for the U.S. Army and Air Force exchange service. We lived in Korea when I was in the sixth, seventh, and eighth grade, and we also lived in Hawaii. However, I consider Boulder, Colo. my hometown. The University of Colorado Boulder is where I got my Bachelors and my Masters.
How long were you in the Peace Corps, and what was that experience like?
When I joined the Peace Corps, I was planning to get a doctorate in Forensic Anthropology. In between my Masters and my PhD, I joined the Peace Corps and went to Micronesia where I served for 27 months. It was kind of funny though. If there was anything on the island that was American-made, they thought I could fix it.
When I was there, I worked with local government and even got to fan the President of Micronesia during a ceremonial luncheon. My assignment was health educator, so I was teaching the teachers how to teach health. At the same time, I taught English as a second language and started a program with the College of Micronesia where we taught extension courses in Anthropology and Math.
Why did you want to become a PA?
When I started my doctorate, I really began to hate the "Ivory Tower" stuff, so I rejoined the Peace Corps where I went to Mauritania. I ended up getting sick, and was just kind of lost. I didn't really know what I wanted to do. After I left the Peace Corps, I was teaching at the Navajo Reservation in Arizona where I had gotten a temporary job with a former Peace Corps friend. When I was there, I hurt my back. I went to a clinic and they told me, "Well, you can either wait for two hours to see the doctor, or you can see the PA."
That PA was so phenomenal, and for most of the visit, I just asked him questions about his profession. Shortly after, I went to visit my parents, who were stationed in Atlanta. I investigated the profession further, and eventually applied to Emory University's program.
The PA profession just fits my personality much better. Being a Peace Corps volunteer, I love the community and I love primary care. Well, here was this profession where I could practice medicine, still be very involved with the community, and not have to go to school as long. I thought it was perfect.
Why is rural healthcare such a passion of yours?
Even though Boulder is my hometown, I've never considered myself to be a "big city" girl. My first job out of PA school was in rural Idaho before rotating out of these two clinics that were even smaller than the first clinic I worked at.
I think the Peace Corps is what really pushed me toward rural health because of that feeling of community. There was this guy in the mountains of Idaho who spoke to so few people, he knew my voice when he answered the phone. I love that feeling of community; knowing my patients when I run into the store and learning more about them. That was always a feeling I enjoyed.
How did you arrive at Touro University Nevada?
I had been working at the University of Florida and was looking for a change. I wanted to move back West, so in 2006, I came out here to meet with Vicki [Chan-Padgett] and really loved it. Dr. [Michael] Harter already knew my name, and I thought it was great that someone in his position would already know about me and what I was doing. It was something that I never expected, and it was very nice.
You've been fortunate enough to travel all over the world. Is there a place out there you consider your favorite?
My claim to fame is that I've traveled to all seven continents, but Egypt is my favorite country. My minor in college was "Egyptology," and I worked as a PA in Egypt from 1994-96 where I helped take care of U.S. military on a small Apache helicopter base in North Egypt.
I love ancient Egyptian information, history, archaeology…everything.
What do you love about teaching at Touro University Nevada?
It's 100% the students. We have amazing students and I'm so sad when they're not here.
If you could give your students a single piece of advice, what would it be?
Not to focus on monetary rewards from the profession, but what you can get from it emotionally and spiritually to become part of a community. I tell my students to think about the quality of life instead of the money.
Learn More About Touro Nevada's PA Program