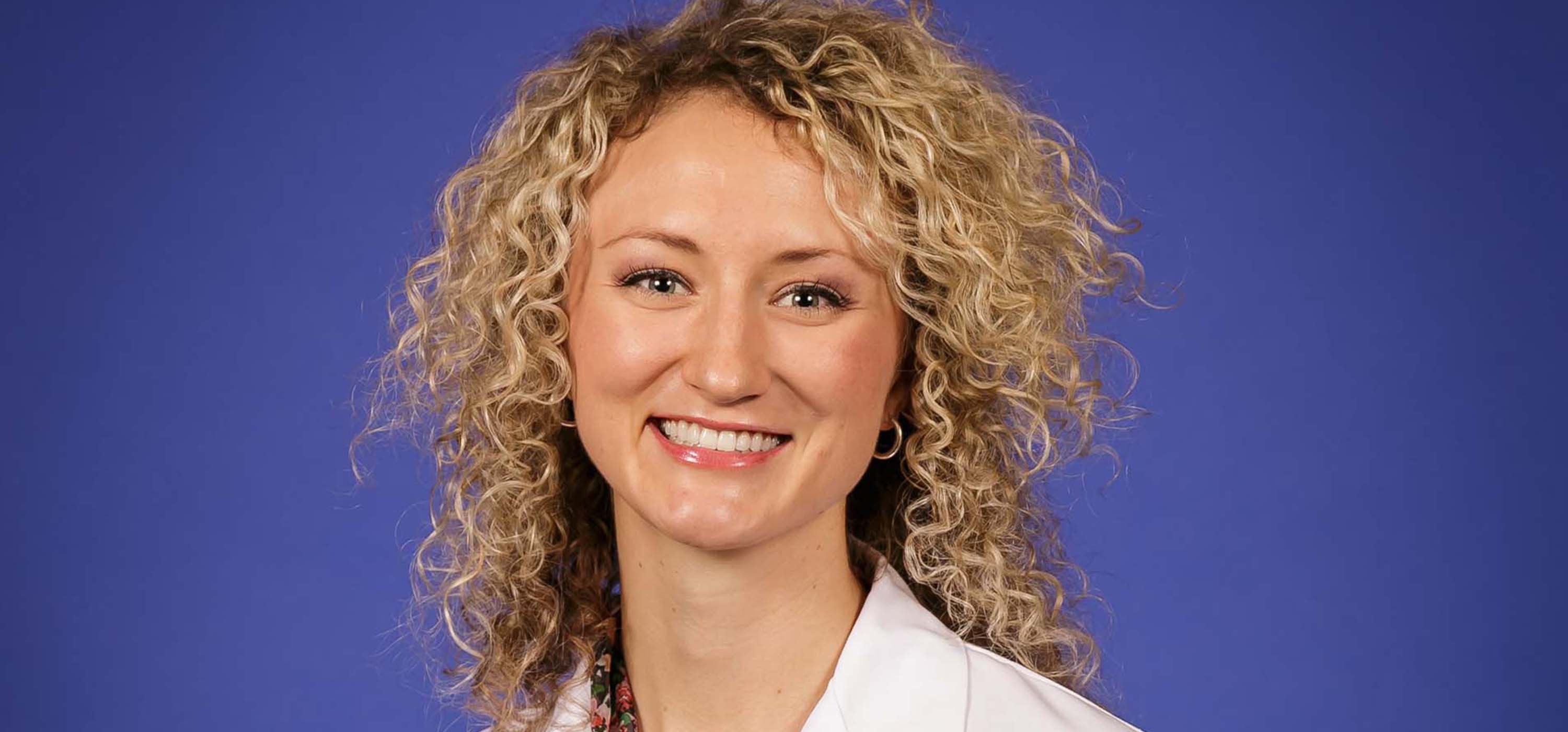 Vanessa Halvorsen Awarded $25,000 Scholarship From American Osteopathic Foundation
Fourth-year Osteopathic Medicine student, Vanessa Halvorsen, was awarded the "Golden Ticket" for her hard work and dedication.
Vanessa Halvorsen, a fourth-year student from Touro University Nevada's College of Osteopathic Medicine, was recently awarded with a $25,000 scholarship for her leadership and academic success from the American Osteopathic Foundation (AOF).
The scholarship, known as the "Golden Ticket" Award, recognizes those who surpass their peers in academics, leadership, commitment to the osteopathic profession and philosophy as well as significant participation in community outreach, according to the American Association of Colleges of Osteopathic Medicine (AACOM).
"I don't think there are enough words to describe how grateful I am to have won this scholarship," Halvorsen said. "Medical school is so stressful and a big part of that stress comes from the debt that is accrued over four years. I am so grateful to the American Osteopathic Foundation for understanding the burdens that a lot of students go through and trying to alleviate some of that through their scholarships."
Halvorsen, who is auditioning with prospective residency programs across the country, plans to specialize in Otolaryngology upon graduation in May 2018.
"Winning this scholarship from the American Osteopathic Foundation is a testament to Vanessa's hard work and longstanding dedication to the osteopathic profession," said Dr. John Dougherty, Dean of Touro University Nevada's College of Osteopathic Medicine. "Vanessa has proven to be a consummate professional both inside and outside of the classroom, and this much-deserved scholarship will help her immensely as she readies for her post-graduation career."
Earlier this year, Halvorsen was elected to the American Osteopathic Association's (AOA) Board of Trustees by the executive board of the Council of Osteopathic Student Government Presidents (COSGP), a student division of AACOM. In her new two-year role, Halvorsen will attend conferences and mid-year meetings on behalf of the 28,000 osteopathic medical students from across the country where she'll learn more about health policy, single accreditation, and the importance of becoming a strong leader in the field.
"I am grateful to have been heavily involved with both the AOA and AACOM. Through AACOM, I was able to learn how to truly become a leader as I pursued positions within COSGP," she said. "I have been blessed to work with wonderful people over the last three years who have supported and groomed me for the position I hold today."
Learn More About Touro Nevada's DO program