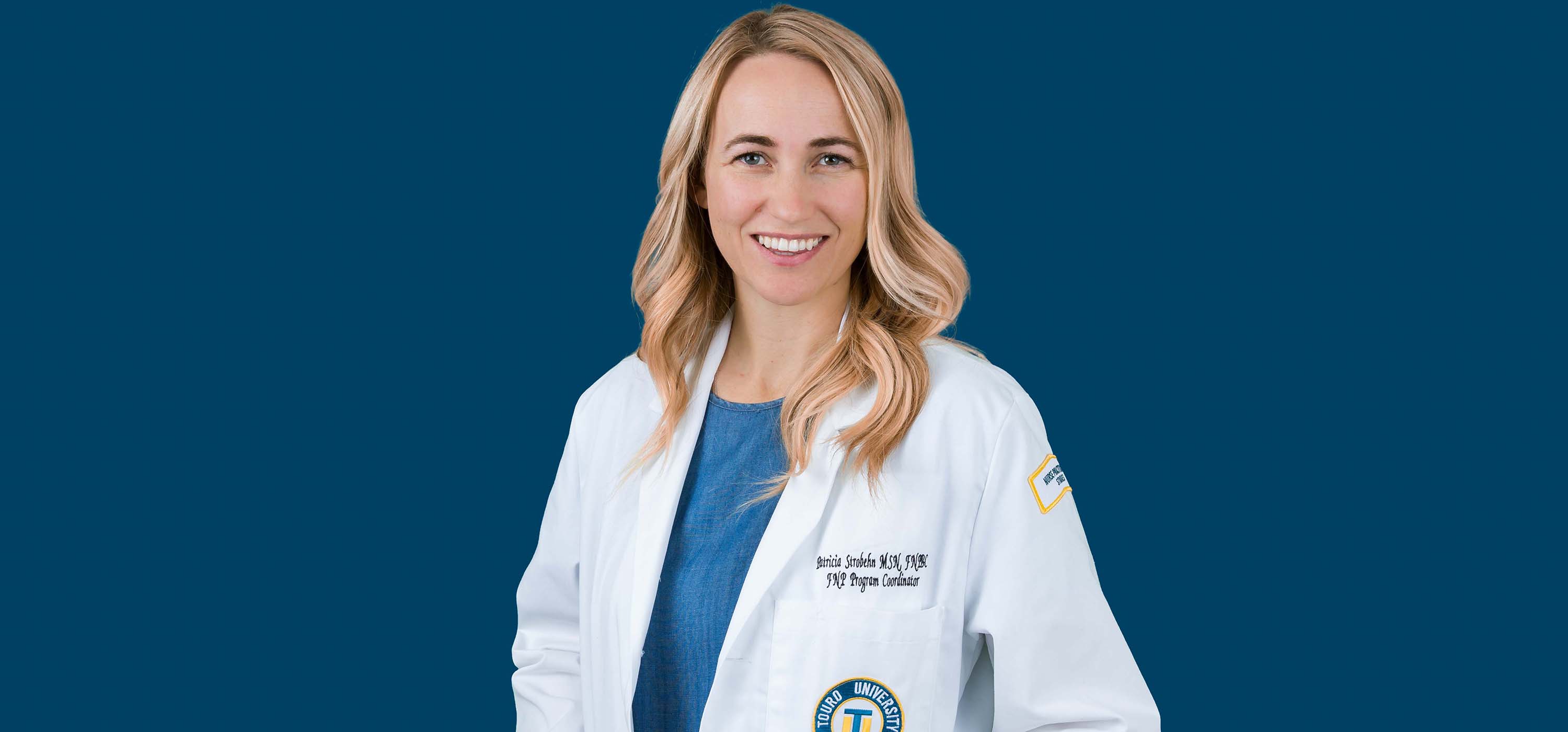 Faculty Focus: Patricia Strobehn, Assistant Professor, School of Nursing
"Faculty Focus" highlights the accomplishments of our faculty at Touro Nevada.
In this edition, we sat down with Assistant Professor Patricia Strobehn from the School of Nursing.
Where did you grow up?
I grew up in Northern California and moved to Las Vegas right before high school. They are different places, but I feel like the culture is still very similar throughout the West Coast.
Where did your passion for nursing come from?
I'm actually a third-generation nurse. My grandmother began her career as a nurse shortly after World War II. The war really propelled the nursing profession, and there were always advertisements for nurse training during that time. She quit secretarial school and chose nursing, much to the dismay of her parents. She worked as a nurse into her 70's. My mom is the only one of her sisters who went into nursing, and I am the only one of my mom's daughters to go into nursing, so it's pretty cool.
Where did you work before you came to Touro University Nevada?
Well, I was working (and still work) in the adult emergency room at University Medical Center (UMC).
How did you arrive at Touro?
My connections to Touro began in 2012 when I started precepting a lot of the PA students at UMC. I then became the Student Director of all these PA and Nurse Practitioner students who came through the emergency department at UMC, so I did a lot of their evaluations and worked directly with Touro's PA program. That was my first interaction with Touro.
I worked as an adjunct faculty for almost three years before I came here full time in April 2016.
What do you enjoy the most about working here?
I like the atmosphere at Touro. Even though we have separate disciplines and professions, we share this building and have a sense of partnership. It feels like everybody's close to each other. The focus we have with health sciences really opens up interdisciplinary opportunities. Bigger universities have these multiple, huge buildings with all these people and they're so separated. It feels sort of fragmented, and we don't have that here.
What do you enjoy doing outside of work?
I like to hang out with my family. I also really love photography and wake surfing. I'm not really good at wake surfing, but I like it.
If you could give your students a single piece of advice, what would it be?
I would tell them to believe in themselves and trust the process of learning as they become experts. It takes time.
Learn More About Touro Nevada's Nursing Program