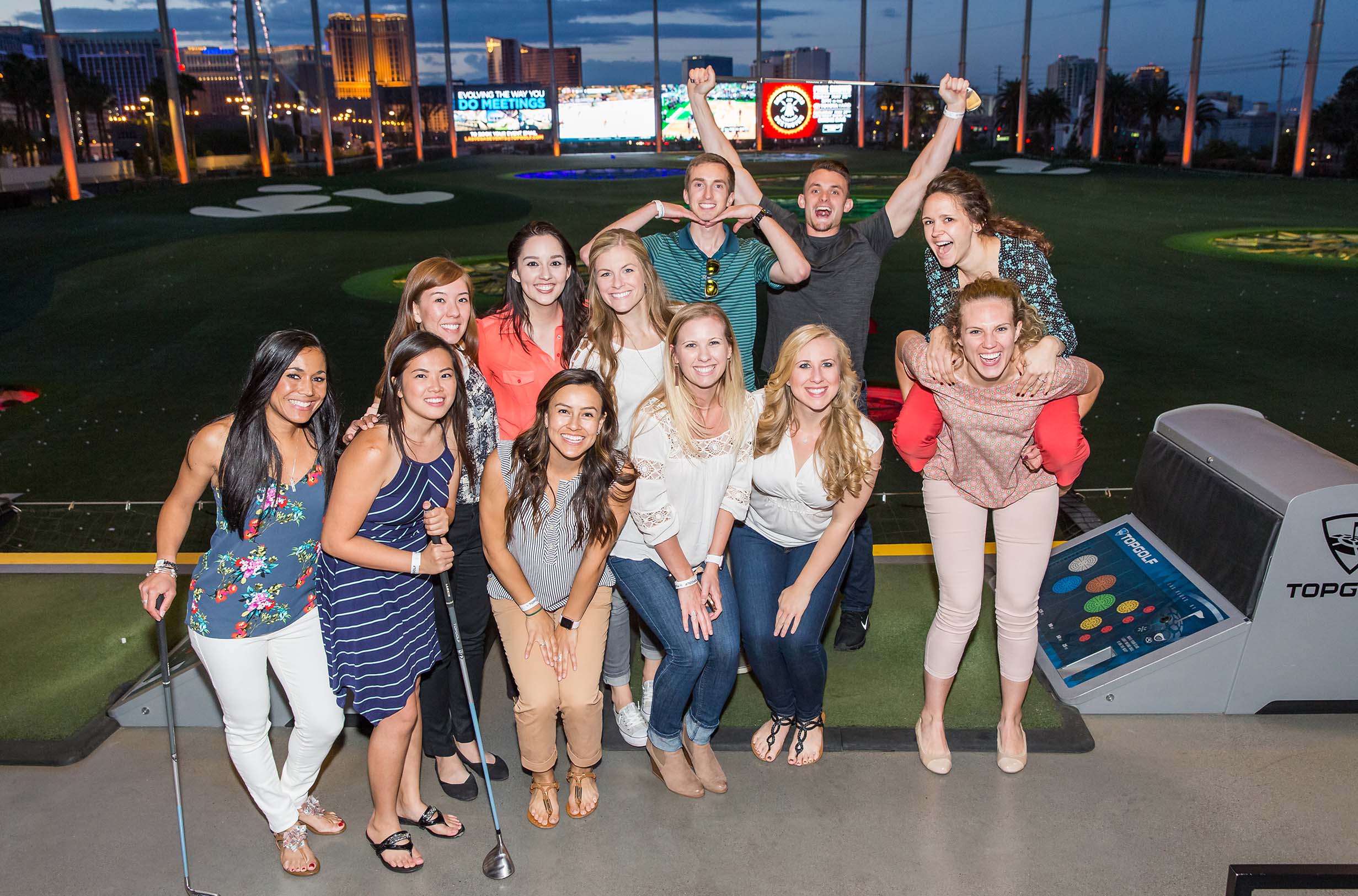 Touro University Nevada PA Faculty, Students and Alumni Celebrate AAPA Conference with Reception at Topgolf
Students and faculty took a break from the classroom for a fun event at Topgolf with Alumni.
Students, faculty and alumni from Touro University Nevada's (TUN) Physician Assistant Studies (PA) program came together for a fun-filled mixer at Topgolf on May 15.
The event was held during the annual American Association of Physician Assistants (AAPA) Conference which was being held at the Mandalay Bay Convention Center in Las Vegas. Thousands of PA's from across the country made their way to Las Vegas to network with their fellow professionals for a week-long conference that included the latest developments within the profession.
A generous gift from Southwest Medical Associates/OptumCare helped make the event possible, and Touro University Nevada is grateful for their continuing support.
More than 125 guests attended TUN's reception, including students and alumni from Touro University California's PA program as well as a handful of community partners.
On a beautiful spring evening, those in attendance were treated to food and drinks while they caught up with former classmates and colleagues. With a pristine view of the backside of the Las Vegas Strip in front of them, they also enjoyed hitting some golf balls.
Dr. Phil Tobin, Director of the School of Physician Assistant Studies at Touro University Nevada, thanked the enthusiastic crowd for attending the event as they raised their glasses in celebration.
"I'm glad to see that Touro was so well represented tonight," Tobin said. "It's always important for students and alumni to come together to share stories, especially during the annual AAPA Conference. This was a great way to get the week started."
Amie Duford, Assistant Professor in the School of Physician Assistant Studies and 2007 TUN alum, said engaging in alumni events is important to professional growth.
"Meeting with fellow alumni serves as a great way to network and connect to potential resources," she said. "One of the greatest resources in any profession is being able to keep in touch with your peers."
"The reception as a whole was a great experience," Duford added. "Having the AAPA Conference in our own backyard, celebrating the 50th anniversary of the PA profession, connecting with old friends and making new ones was absolutely awesome."
Learn More About Touro Nevada's PA Program