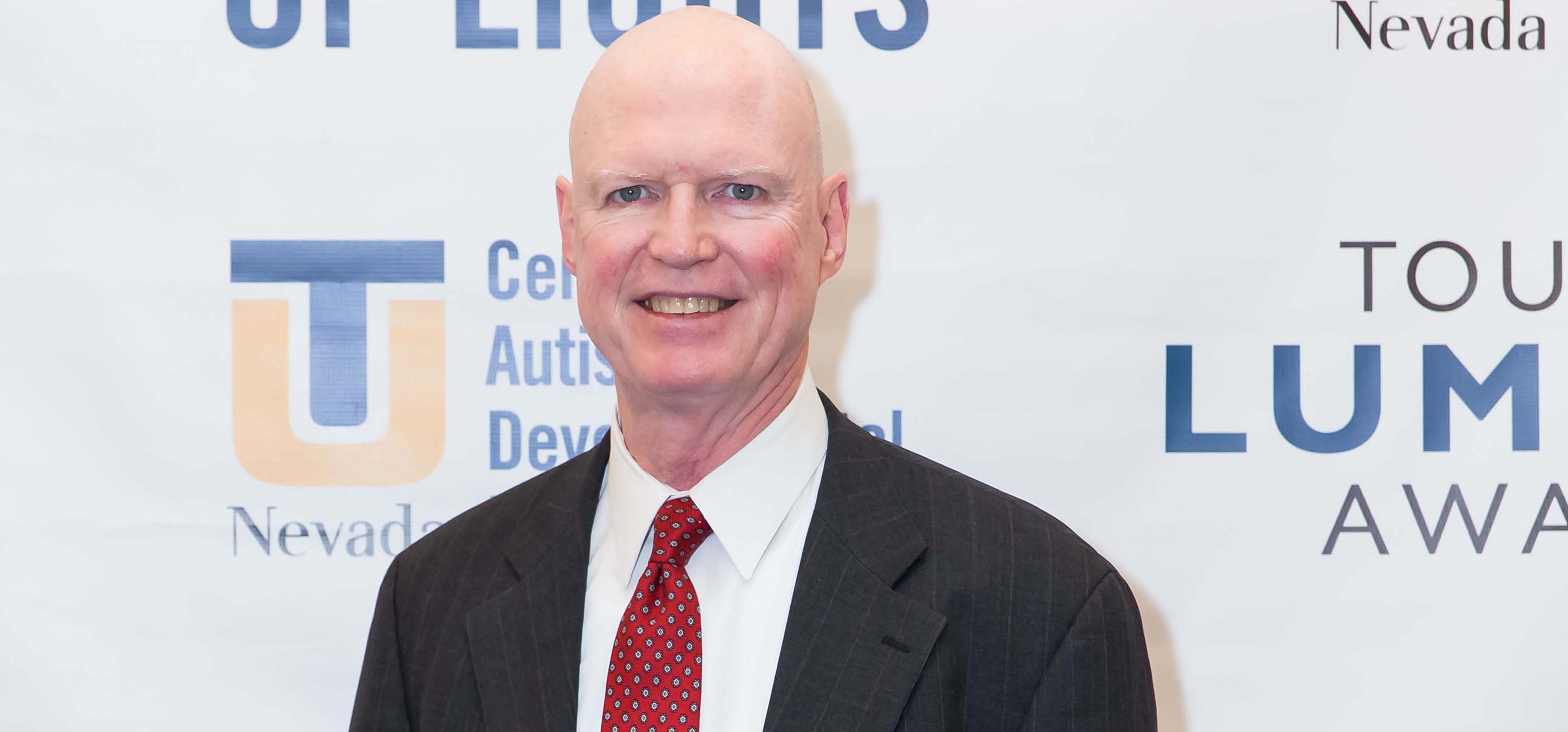 Faculty Focus: Dr. James McKivigan, School of Physical Therapy
Each month, Touro University Nevada will highlight a different faculty member in a new feature called "Faculty Focus."
This month, we sat down with Dr. James McKivigan, Assistant Professor in the School of Physical Therapy.
Where did you grow up?
I grew up in Western Pennsylvania and Northeast Ohio.
How did you get started in the physical therapy field?
Well, I was a Navy corpsman and saw that the physical therapists were returning the injured marines back to full duty. It got me interested in physical therapy and I thought it would be a great career for me.
When did you serve in the U.S. Navy and what was the experience like?
I served from 1970-1998. After I became interested in physical therapy, I realized that I needed a college degree. It took me a while to get it because I was completing it at night. I was stationed in California at the time and graduated from UC-Berkley in 1980.
The experience was fascinating. I was stationed in Vietnam; I was stationed in the Philippines and I was stationed on ships. If you are in a foreign country, you need to learn about the culture and the language. If their writing system is different, you need to learn about it so you can find your way around. You need to learn about their food and their attitudes in general.
We can say that people are different from us, but every society that I've been to has a sense of religion or spiritual philosophy, language, government, cuisine and system of values. You just have to look for the similarities.
How did you end up at Touro University Nevada?
After I had retired from the military, I was at Palmer College of Chiropractic in Davenport, Iowa working on my chiropractic degree. I was impressed with a few of the professors there, and I decided that it would be fun to teach at a professional school as opposed to a high school or a general university.
After I graduated from chiropractic school, I moved to Southern Nevada in 2009 and met Suzanne Brown, who was the first director of the physical therapy program at Touro. Since she knew I was interested in teaching, she asked me if I wanted to teach here at Touro.
So, here I am.
Was it a tough transition moving from Iowa to Southern Nevada?
It wasn't really a big change for me because I had been used to the desert before. I'd been stationed in Texas and Southern California, so I knew what to expect when I came here.
You've been an incredibly generous donor to the university with both your time and money. Why do you feel it's so important to give back to Touro?
Well, we ask our students to follow our motto, which is to teach, to serve and to lead. If we want to teach our students how to serve, then we must demonstrate that characteristic and lead by example.
That's a major reason why I donate my time and money back to the university. Besides, don't you think you should be supporting the organization that supports you?
What do you enjoy the most about working at Touro?
Working with the younger people. It's very satisfying to interact with them and to teach them about a profession that I've worked in for more than 35 years.
Is there a single lesson you hope your students learn while under your supervision?
Well, I hope to teach them professionalism. That means behaving appropriately when they interact with their superiors, patients and peers. Let's face it, most people lose their jobs not because they aren't technically competent, but because of their interactive skills.
Learn More About Touro Nevada's PT Program