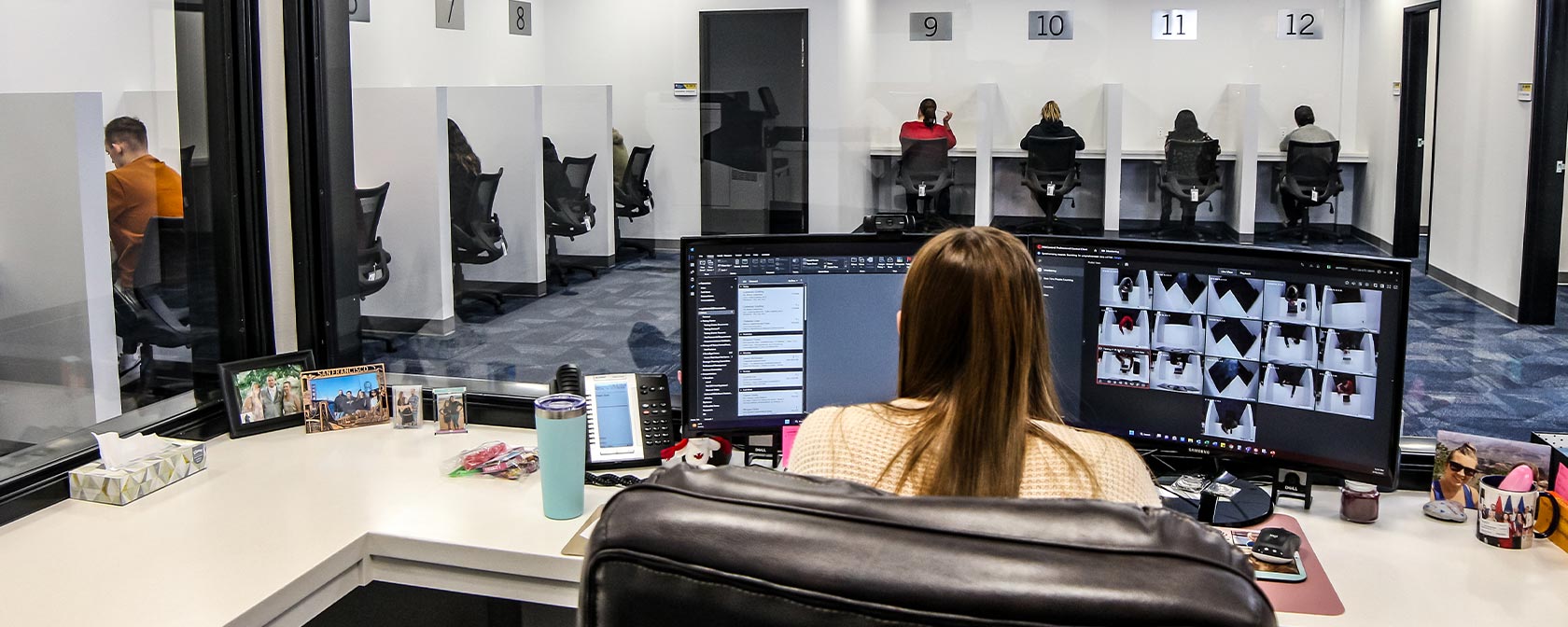 New Testing Center Allows Touro Students to Take Exams on Campus
"This (The Testing Center) is just another way we are continuing to invest in our students' success." Dr. Philip Tompkins, Dean of Students
Touro University Nevada has opened its new Testing Center to provide an on-campus space for students to take their critical exams in a quiet and peaceful environment.
Located directly across from the new Event Center, the Testing Center offers 12 workstations and four private rooms, allowing for 16 test takers at one time. The Testing Center offers primary exams for students who have ADA accommodations, including extra time needed and an environment with reduced distraction. Makeup exams and remediation exams are also offered inside the Testing Center.
"We are proud to have an on-campus testing center available for our students," said Dr. Philip Tompkins, Dean of Students. "The Testing Center provides opportunities in a comfortable space that allows for secure testing for students needing to take make up exams, students needing testing accommodations, and also options to practice board and licensure exams. This is just another way we are continuing to invest in our students' success."
The Testing Center is one of the newest additions to the Touro campus as part of the university's multi-phase master plan. Additional spaces include the gymnasium, basketball/volleyball court and wellness center, technology-focus study spaces, a new Learning Center, an eSports Lounge, and more.
All arrangements to use the Testing Center are made through Touro's programs.
Touro Nevada Campus Facilites