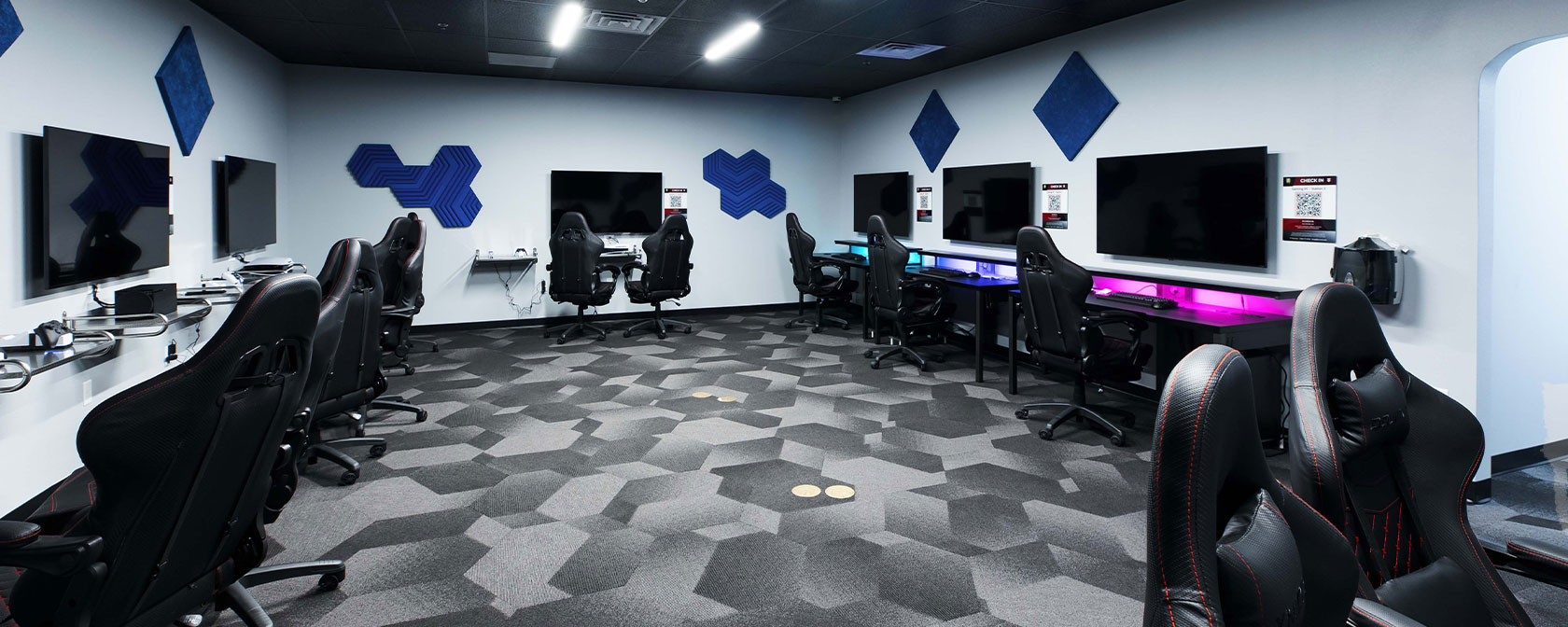 New eSports Lounge Opens Exclusively for Touro's Students
Students have access to gaming consoles, PCs, and massage chairs in this new student space to help them decompress and have some fun outside of their studies.
Touro University Nevada's students now have a new location to unwind and forget about school for a bit after the grand opening of the on-campus eSports Lounge.
The eSports Lounge, formerly the computer lab located next to the Department of Research, provides students with a multitude of gaming options, including Xbox, Playstation 5s, PCs, and more. In addition, the space includes two massage chairs for students to use at their leisure.
The eSports Lounge is available exclusively to students, who have already taken advantage of its amenities.
"These massage chairs are great," said Kelsie Little, a second-year student in the College of Osteopathic Medicine, during the space's grand opening. "If you walk into the eSports Lounge from the massage chairs, you can play Nintendo Switch, Playstation, and Xbox. Just remember to reserve your space because this place is going to be packed."
Dr. Philip Tompkins, Dean of Students, commended the opening of the new eSports Lounge as another avenue for Touro's students to fully enjoy the student experience.

"Providing our students with a new eSports Lounge allows them an additional outlet to decompress and have fun with their classmates while still managing their rigorous coursework," he said. "In addition to our new gymnasium and wellness center, study spaces, testing center, and learning center, this eSports Lounge adds another element to the enhanced experience we aim to provide students here at Touro."
Life at Touro Nevada