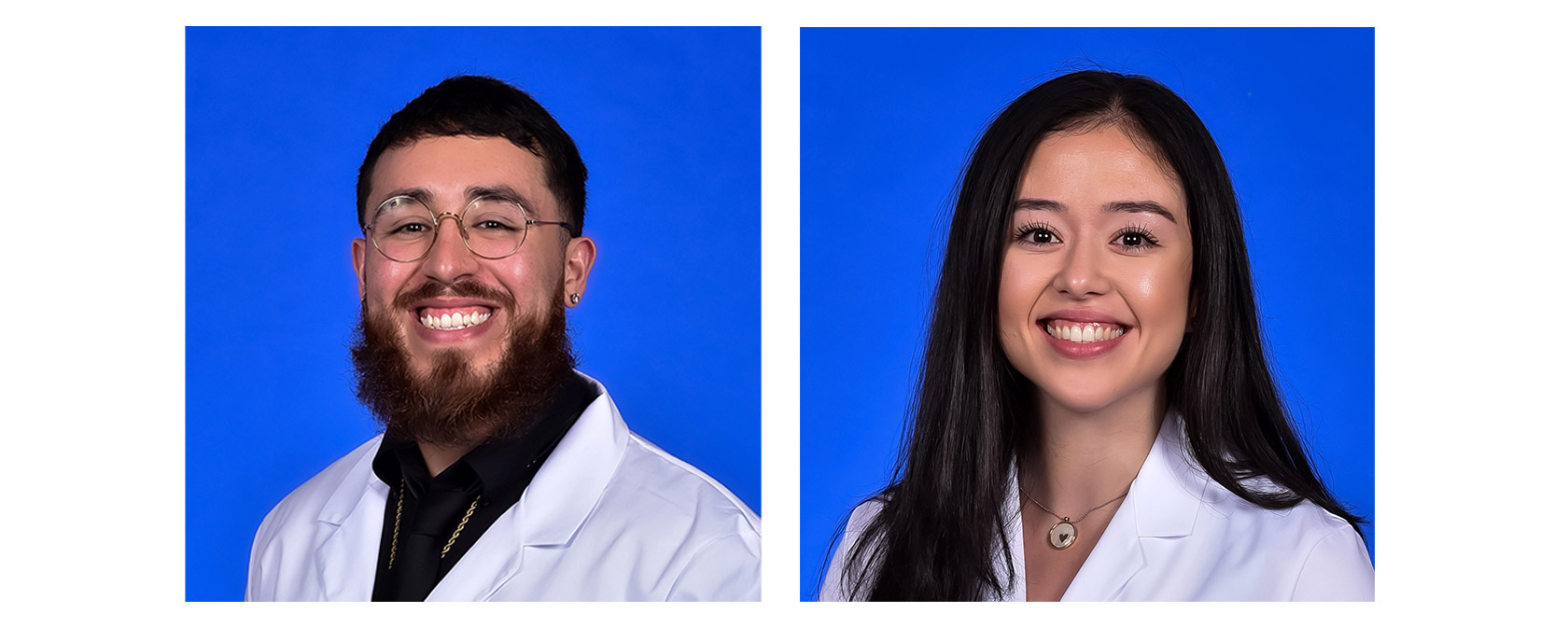 Physical Therapy Students Discuss the Importance of PT Month and Why They Chose Their Career
"This is a great opportunity to show others what physical therapists do to create meaningful change in each of their patients." Christina Harvey
In celebration of National Physical Therapy Month, we spoke with two students from the Touro University Nevada School of Physical Therapy to learn more about why they chose to pursue a career in physical therapy, and why Physical Therapy Month is so important.
Uriah Gracia-Salinas
Why did you want to pursue a career in physical therapy?
My passion for PT began similarly to others; I got injured playing sports and had to go to physical therapy. My injury occurred my senior year of high school and I had to determine what I wanted to study in college. I chose the physical therapy route and began a major in Kinesiology. Throughout college, my choice was solidified as my passion for movement and helping others grew. There are many benefits that can be gained through movement and exercising, and I want to help others get back to being active or begin to be active because of the positive effects it has not only physically but mentally.
Why is it important to celebrate Physical Therapy Month?
PT Month is important because it promotes our profession to those who may not be aware of all that physical therapy can do. Not many people know that they can go to physical therapy to treat various diagnoses, so they may resort to taking pills to get rid of their pain. While it may help, pills may only mask the symptoms, not treat the root cause. PT Month is important because we must promote the profession so we can help as many people as we can.
Christina Harvey
Why did you want to pursue a career in physical therapy?
I wanted to go to PT school because I wanted to continue my passion of helping others on a grander scale. In college, I loved my anatomy and kinesiology classes, so why not combine those with my love for helping others? At the time, I was not sure if physical therapy was the right path for me, so I decided to get a job as a PT technician.
Throughout my time as a technician, the PTs I've worked under were not only exceptional clinicians, but genuinely cared about the health and lives of their patients. I have seen the positive impacts that PTs can have on others, and I knew this is what I wanted to do in the future. This experience solidified my decision to apply to PT school and continue my education.
Why is it important to celebrate Physical Therapy Month?
PT Month is so important because it's a reminder to everyone on how impactful PTs are. This is a great opportunity to show others what physical therapists do to create meaningful change in each of their patients. To be a part of this great profession, it's about being compassionate and committed to improving the lives of others. This month is a time to celebrate this profession and the hard work that PTs and PTAs have put in every day.
Learn more about Touro's Physical Therapy program