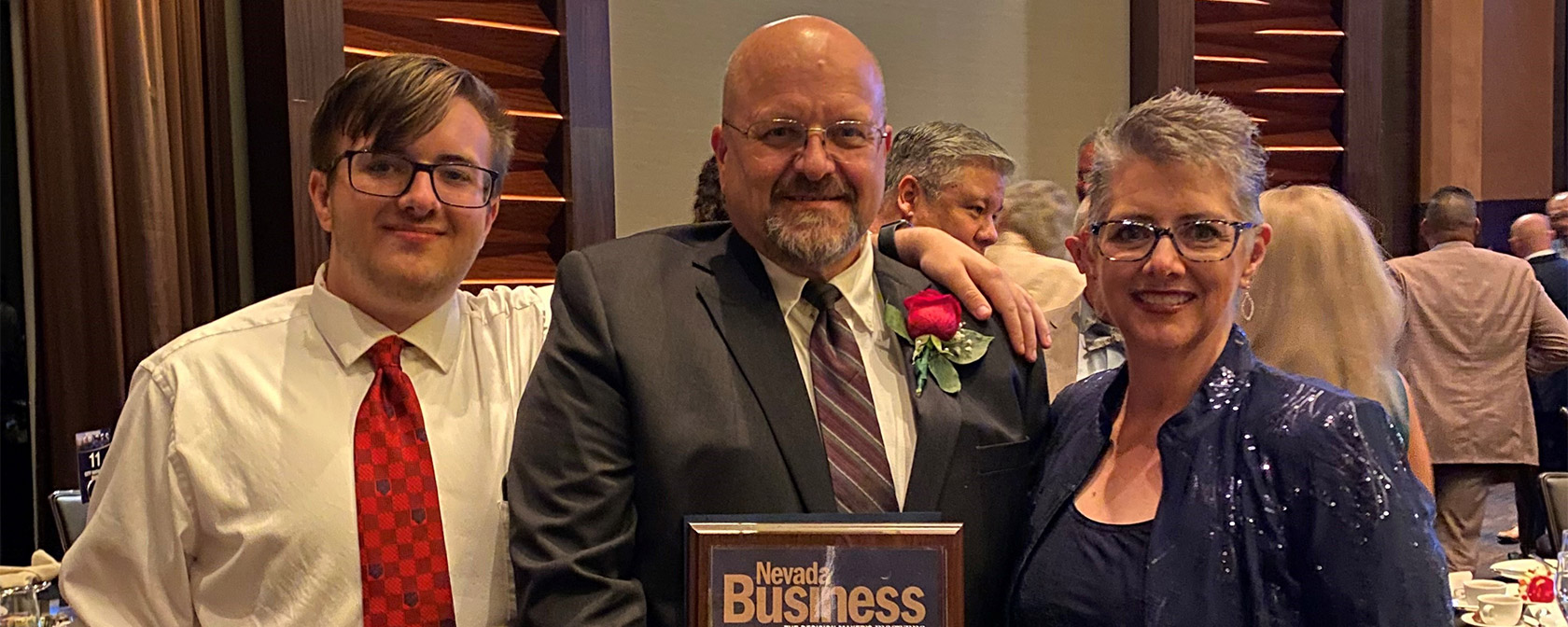 Dr. Andrew Priest Honored as a "Healthcare Hero" by Nevada Business Magazine
"I am incredibly honored to be recognized as a 'Healthcare Hero' by Nevada Business Magazine," Dr. Priest
Dr. Andrew Priest, Touro University Nevada's Campus President and Provost, was honored as the 2022 'Healthcare Hero' for Administration by Nevada Business Magazine.
Dr. Priest was the lone recipient in the Administration category and one of just 11 honorees across Southern Nevada.
"I am incredibly honored to be recognized as a 'Healthcare Hero' by Nevada Business Magazine," Dr. Priest said. "This year's award winners are all making a critical impact in our community. It is a privilege to be honored alongside them as we work together to help make Southern Nevada a better place to live."
Nevada Business Magazine's 'Healthcare Heroes' honors award winners from several healthcare-related categories, including Administrator, Care Provider, Educator, Community Partner, Humanitarian, Volunteer, Innovator, Nonprofit, Physician, and Lifetime Achievement.
Dr. Priest is the 11th member of the Touro University Nevada community to be honored as a Healthcare Hero since its inception in 2006.

In 2021, Assistant Professor Dr. Rebecca Edgeworth and former Vice Dean Dr. Derek Meeks were recognized as Healthcare Heroes in the Community and Nonprofit categories, respectively.
"Touro's consistent presence in the 'Healthcare Heroes' awards proves that this institution has many individuals who care deeply about improving healthcare in our state," Dr. Priest said. "I am proud to be in their company, and I look forward to seeing what we can accomplish in the future."
A list of Touro University Nevada's 'Healthcare Heroes':
2006 – Dr. Mitchell Forman, Touro University Nevada – EDUCATOR
2010 – Dr. Mike Harter, Touro University Western Division – EDUCATOR
2011 – Vicki Chan-Padgett, Touro University Nevada – HUMANITARIAN
2012 – Dr. Weldon (Don) Havins, Touro University Nevada - LIFETIME ACHIEVEMENT
2014 – Dr. Stacy Fisher, Touro University Nevada ­- VOLUNTEER
2016 – Shelley Berkley, Touro University Nevada - COMMUNITY PARTNER
2019 – Joe Hardy, MD, Touro University Nevada - COMMUNITY PARTNER
2020 – Cassandra McDiarmid, Touro University Nevada – VOLUNTEER
2021 – Dr. Rebecca Edgeworth, Touro University Nevada - COMMUNITY PARTNER
2021 – Dr. Derek Meeks, Touro University Nevada - NON-PROFIT
2022 – Dr. Andrew Priest, Touro University Nevada – ADMINISTRATOR
Meet Touro Nevada's Leadership Team