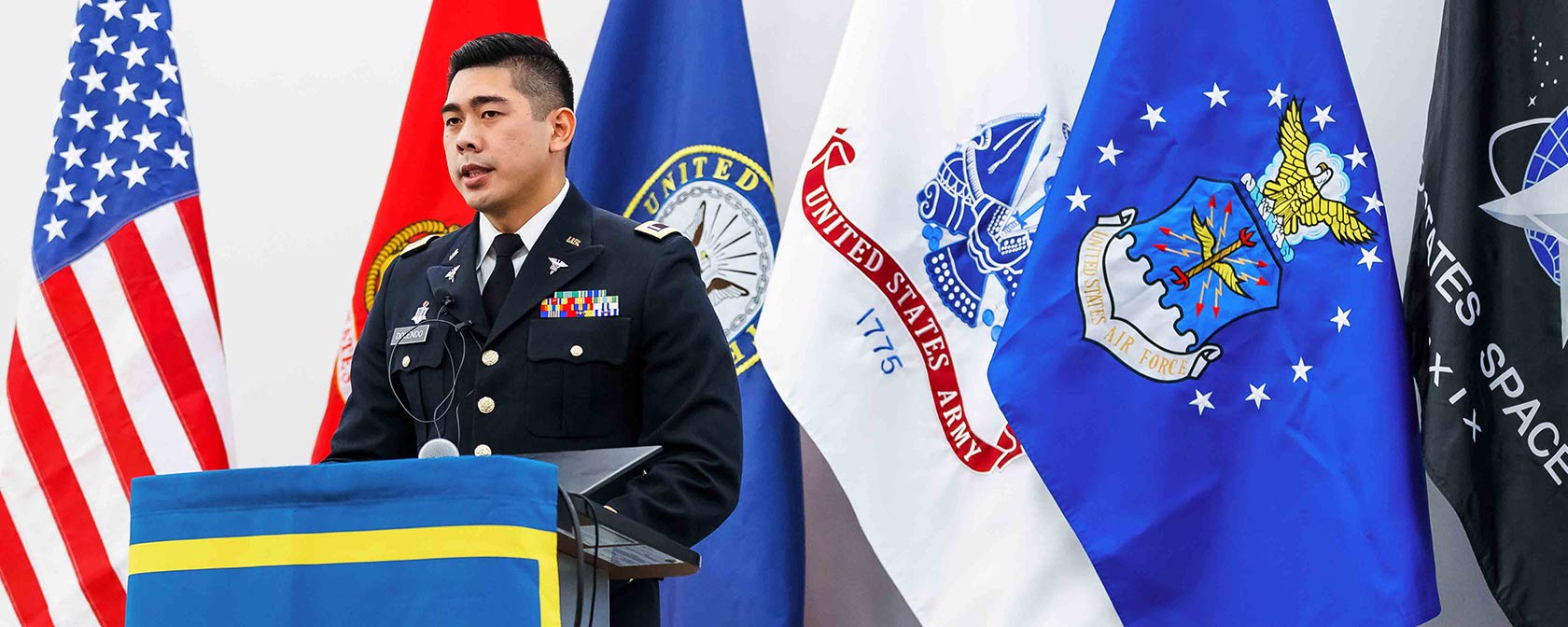 Touro University Nevada Hosts Special Veterans Day Ceremony to Honor Student and Employee Veterans
"I'm grateful for those who made the decision to serve in our military with honor and dignity. We are forever indebted to them for their service." Dr. Andrew Priest, Campus President and Provost.
Touro University Nevada honored its student and employee veterans of the U.S. Armed Forces during a special Veterans Day ceremony on campus.
Attended by students, faculty, and staff from across campus, the ceremony included special remarks from notable guest speakers and the presentation of Challenge Coins to student and employee veterans as a gesture of gratitude for their service.
Guests heard special remarks from U.S. Congresswoman Susie Lee; Dr. Andrew Priest, Campus President and Provost and veteran of the U.S. Army; Shelley Berkley, Senior Vice President of the Touro University System, who helped bring the Veterans Administration medical complex to Southern Nevada during her time in Congress; and student doctor Jonmark Dolendo, a veteran of the U.S. Army and current member of the Army National Guard.
"To me, a veteran is someone who decided to serve their country, who chose to stand up and defend our constitutional rights and serve with a higher purpose," Dolendo said. "I'm glad that Touro recognized our veterans with this special ceremony."
Dr. Priest, who worked as a physical therapist in the U.S. Army before beginning his career in higher education, discussed the sacrifices that veterans and their families make to keep the country safe.
"Veterans make the sacrifice to help protect our freedoms, but their families also make the sacrifice," he said. "I'm grateful for those who made the decision to serve in our military with honor and dignity. We are forever indebted to them for their service."