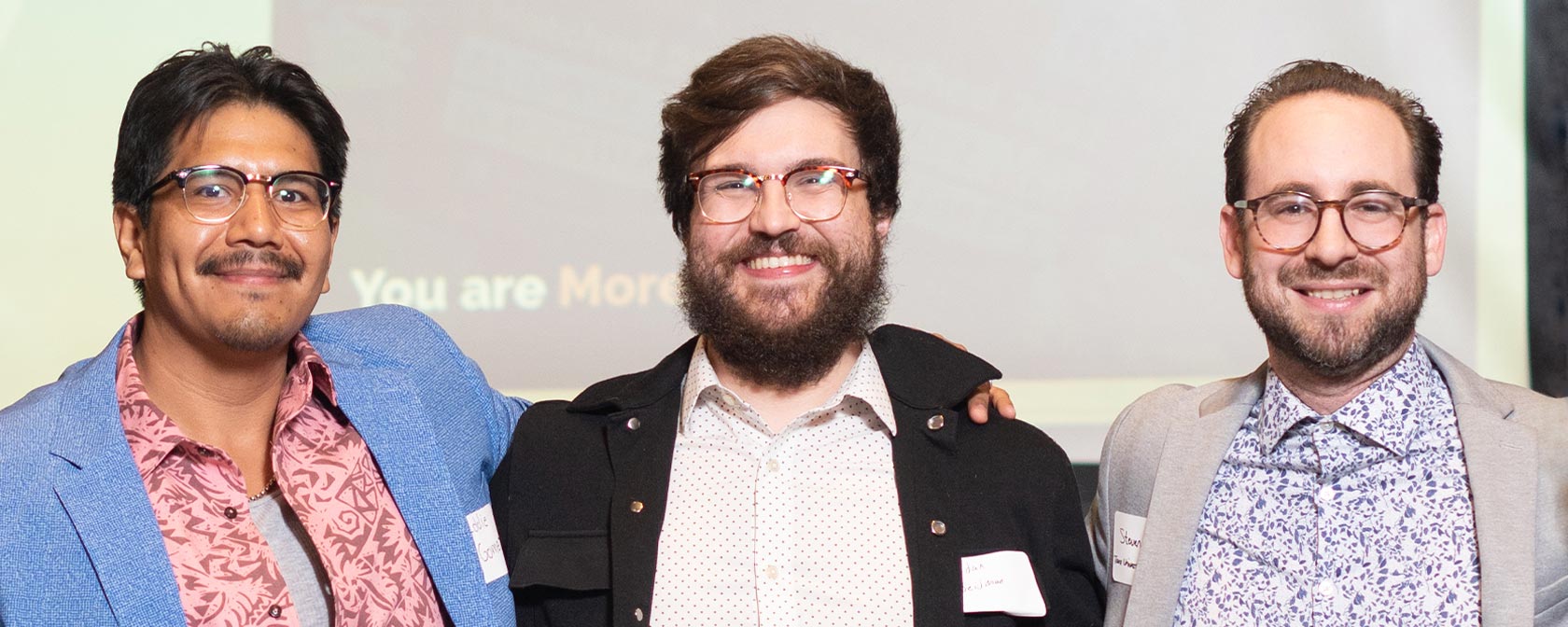 Touro University Nevada Honored with Four Awards During the Public Relations Society of America's Annual Pinnacle Awards
"I am so proud of our team for the hard work they've done to create such successful and meaningful projects throughout this past year." Dena Sue Potestio, Vice President for Advancement.
Touro University Nevada received four awards for its public relations and communications efforts during the annual Pinnacle Awards ceremony, hosted by the Public Relations Society of America - Las Vegas Valley Chapter, at Dragon Ridge Country Club on Nov. 15.
The Pinnacle Awards honor some of the Las Vegas Valley's most exceptional work in the fields of public relations and communications throughout the year. Entries are submitted by public relations firms, for-profit businesses, and non-profit organizations across the Las Vegas Valley.
Awards are presented in several categories, including Reputation/Brand Management, News Release/Press Kit, Websites, Writing and Speeches, Public Affairs, and more.
Under the Division of Advancement, Touro received an Award of Excellence for its redesigned website. Judges said the entry included 'thorough primary and secondary research that was conducted through Google Analytics, Siteimprove, and a web engagement survey. Results were addressed well in the evaluation section.'
"The new homepage video to improve visitor engagement and search was appealing," the judges said. "The video of students matching was compelling to watch as they shared the exciting news with their families and friends."
Touro also won an Award of Excellence in collaboration with The Warren Group, the university's public relations firm, in the 'News Release/Press Kit' category for the news story about Touro's cadaver lab, featured in the Las Vegas Review-Journal.
The university also won an Award of Merit in the 'Media Event' category in collaboration with The Warren Group for the joint press conference with the Las Vegas Metropolitan Police Department and The Engelstad Foundation to announce the university's partnership to teach life-saving medical training to police officers and first responders.
Finally, the university was honored with an Award of Merit in the 'Writing and Speeches' category for the cover story on the latest issue of TouroYOU, titled 'Susan Greenspun Fine Scholarship Helps Touro Student Navigate Medical School and Motherhood.'
"Great job finding a compelling story that inspired others and did three important things: generated additional opportunities for storytelling, such as the Touro Gala; provided additional motivation for giving, with the $100,000 raised at the Gala; and created a meaningful way to recognize a donor who chose to make a difference in someone's life," the judges said.
"I am so proud of our team for the hard work they've done to create such successful and meaningful projects throughout this past year," said Dena Sue Potestio, Vice President for Advancement. "From our fantastic, redesigned website, an inspirational cover story for Touro YOU, and our public relations efforts with The Warren Group, the Division of Advancement continues to work tirelessly to help promote Touro in the best possible light."
Support Touro Nevada