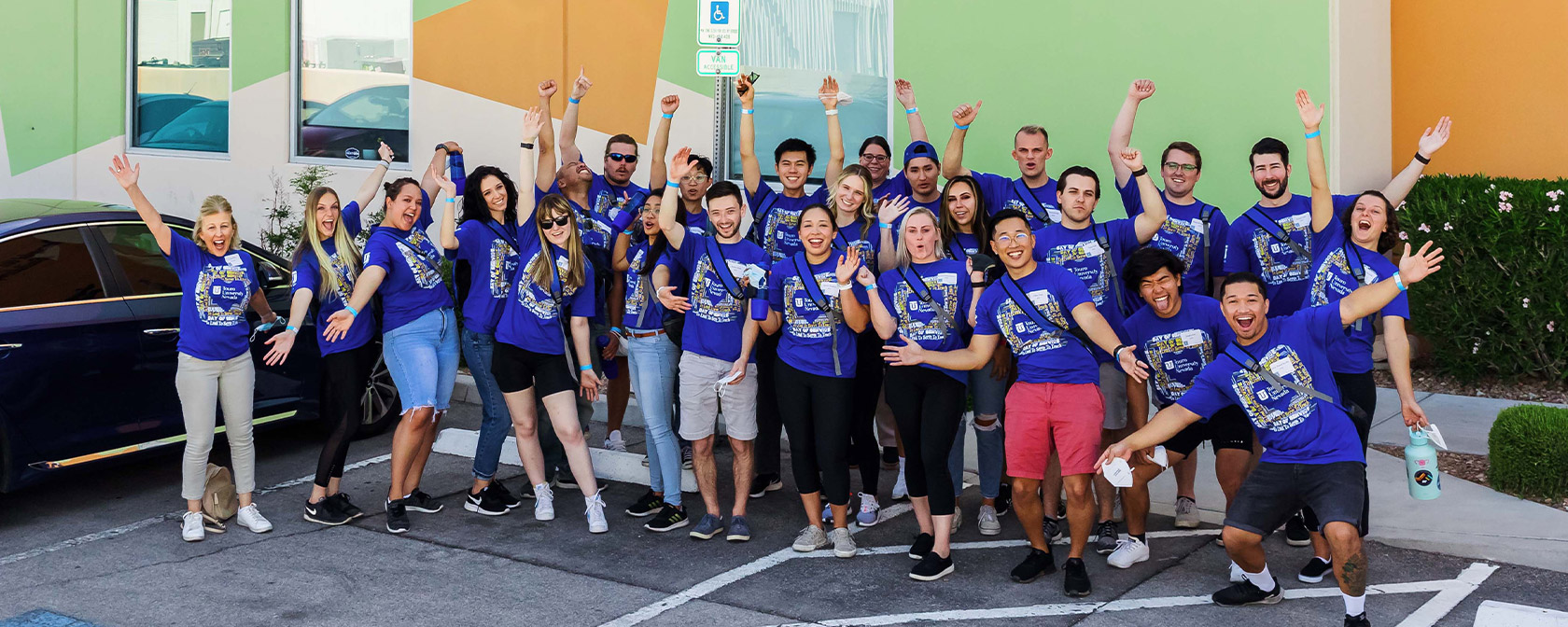 Touro University Nevada's New Students Give Back to Southern Nevada Community During 'Day of Service'
"By participating in their 'Day of Service' and providing volunteer services throughout our community, our new students will have a better foundation as they work to become the healthcare providers our society desperately needs." Dr. Phil Tompkins, Dean of Students.
Touro University Nevada's newest students gave back to their community as soon as they started their Touro journeys as they volunteered at non-profit organizations throughout the Las Vegas Valley during New Student Orientation.
As part of their 'Day of Service,' an initiative to help new students embody the Touro mission, students from the College of Osteopathic Medicine and the College of Health and Human Services volunteered at St. Jude's Ranch for Children, Opportunity Village, Three Square Food Bank, Salvation Army, Opportunity Village, Spread the Word Nevada, Project 150, and Castaways Resale Store.
"Day of Service is a unique way for our new students to give back to their community during New Student Orientation," said Dr. Phil Tompkins, Dean of Students. "Service to humanity is a part of the Touro mission. These new students are pursuing careers in healthcare; careers that will help make our world a better place to live. By participating in their 'Day of Service' and providing volunteer services throughout our community, our new students will have a better foundation as they work to become the healthcare providers our society desperately needs."
"Day of Service is a great opportunity to give back to our community, especially to our elementary school students," said Isbel Curbelo-Navarro, an MHS student who volunteered at Spread the Word, a non-profit organization that provides donated books to local schools. "We're helping to give these students books to read, which will spread literacy across Nevada."
Discover how Touro is Serving Our Community