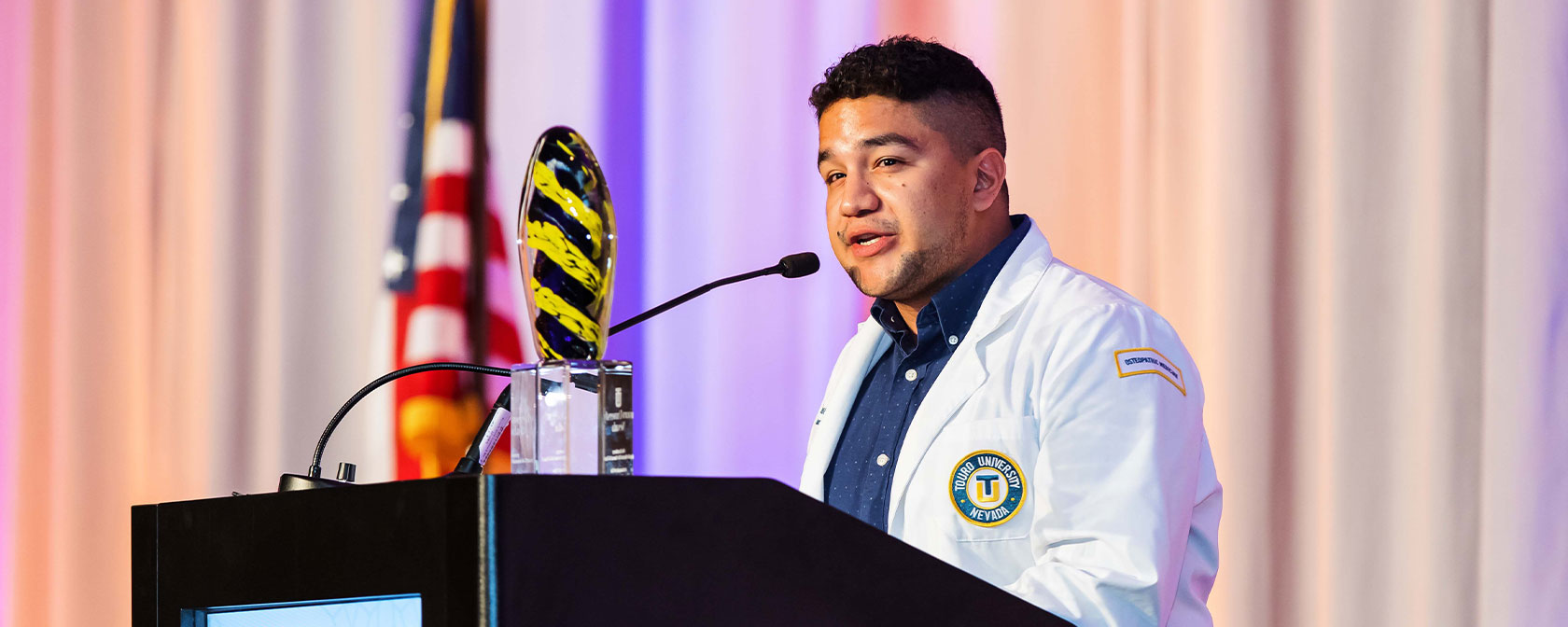 Jose Parra Named College of Osteopathic Medicine's Student Doctor of the Year
"To be recognized for this honor is incredibly humbling. I am very passionate about becoming a physician and helping my community." Jose Parra, Student Doctor of the Year for 2022
The College of Osteopathic Medicine named Jose Parra, a fourth-year medical student and graduate of Touro's Master's of Science in Medical Health Sciences Program (MHS), Student Doctor of the Year for 2022.
A native of Flagstaff, Ariz., Parra grew up thinking he would pursue a career in law until his sophomore year of college at Northern Arizona University when he fell in love with the sciences.
"At the same time, I was working as a nutrition assistant, then worked as a mental health technician while in college and I realized I wanted to work with patients," Parra recalled.
He transitioned to pre-med before enrolling in Touro's MHS Program, eventually graduating at the top of his class.
During his time in Touro's College of Osteopathic Medicine, Parra served as President of the Student Government Association and later served as the National Chair for the Council of Osteopathic Student Government Presidents.
In March, Parra was one of two student speakers at the Touro Gala, where he discussed his lifelong passion for advocacy and fighting for the underrepresented populations.
He will graduate in 2023 and hopes to match into otolaryngology (ENT) and start residency.
"To be recognized for this honor is incredibly humbling. I am very passionate about becoming a physician and helping my community," Parra said. "Being recognized by my colleagues and peers makes this more special. I could not have chosen a better medical school to help me achieve my goals."
TUN Osteopathic Medicine Program