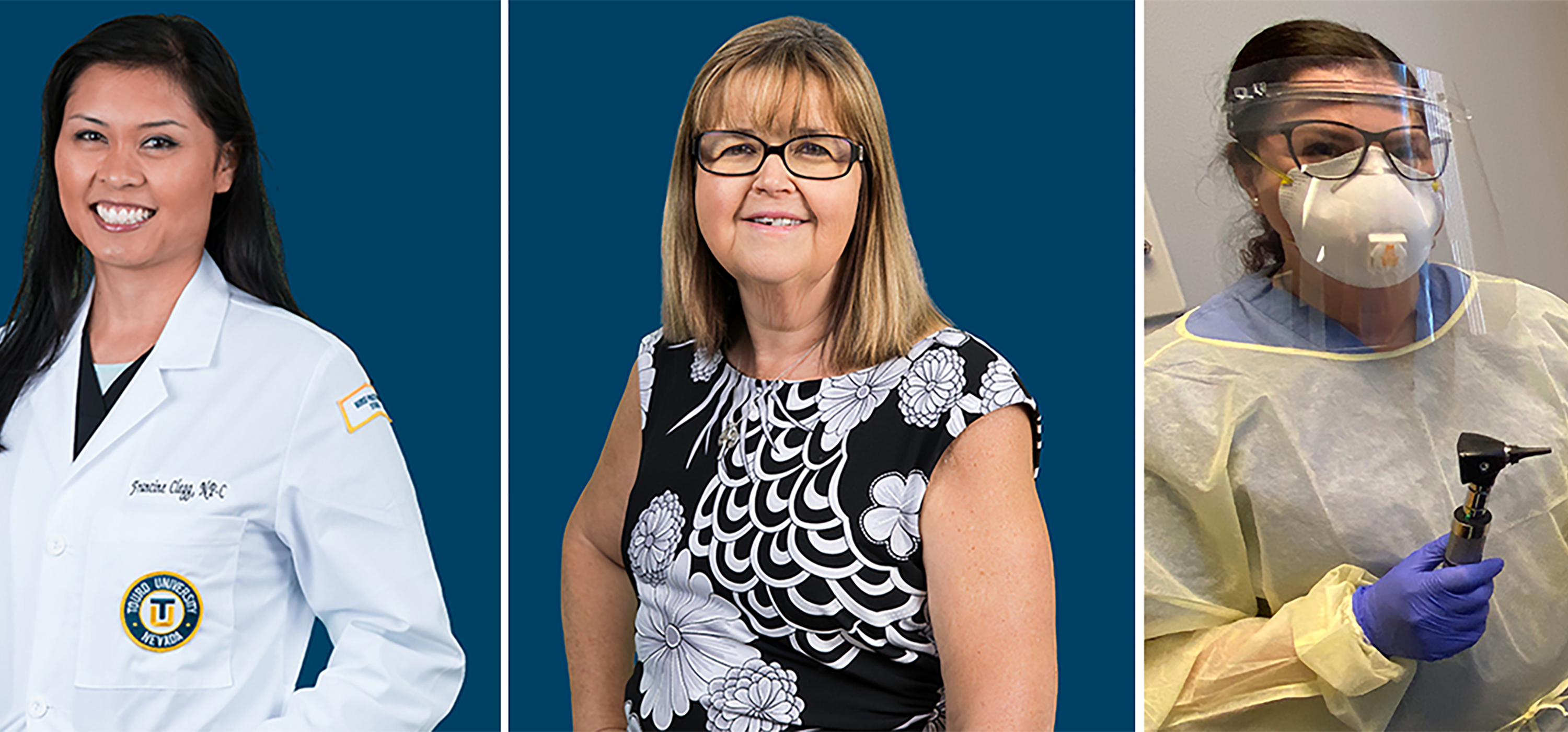 School of Nursing Faculty Discuss Importance of the Profession in Celebration of National Nurses Week
National Nurses Week offers a time of gratitude to nurses and the work they do around the world
Nurses from across the country recently celebrated National Nurses Week, an initiative honoring the nursing profession and how essential nurses are to the healthcare system. Culminating each year on May 12, Florence Nightingale's birthday, National Nurses Week offers a time of gratitude to nurses and the work they do around the world.
In honor of National Nurses Week, we spoke with faculty members from the Touro University Nevada School of Nursing to discuss why nurses are so important.
Dr. Theresa Tarrant, Director
Most people in healthcare say they entered healthcare to "help" people. The reality is that while a patient or client will encounter many different healthcare professions, they are more than likely to spend the most time with a nurse. The amount of time a nurse spends with their patients allows them unique insights into their needs.
Often, the nurse is the best advocate for the patient. It has been said nurses are the backbone of healthcare, and nursing is consistently ranked as the most trusted profession.
Dr. Samantha Peckham, Assistant Professor
Nurses are more important than ever because of our expanding roles in healthcare. Nurses have active roles in every step of the healthcare system, including managing critically ill patients in the hospital, transitioning patients from acute care to outpatient management, and of course, providing home healthcare to those who are unable to leave their homes for a multitude of reasons. Nurses are on the frontline of new emerging fields like telehealth, informatics, and genetics/genomics.
With more nurses becoming doctorally prepared, registered nurses (RNs) and advanced practice registered nurses (APRNs) are providing the highest degree of research and operating at an independent scope of practice. APRNs are now viewed as essential healthcare providers with the ability to independently own and manage healthcare clinics without physician supervision. Nurses are well positioned to continue leading the healthcare system reform by providing safe, patient-centered, accessible, and affordable care across all socioeconomic classes and barriers.

Francine Clegg, NP-C, Assistant Professor
Nurses play a significant role in a patient's care team. Nurses are consistently viewed as the vital link between the doctor and the patient. We collaborate with the physicians, pharmacists, physical therapists, and other crucial providers of a patient's care team to coordinate and provide the best care possible for them.
Because of the amount of time spent with patients, nurses are often the first to identify a problem and quickly provide a solution. Nurses offer a holistic approach to meeting a patient's physical needs and emotional, psychological, and spiritual needs.
Learn More About Touro Nevada's Nursing Programs