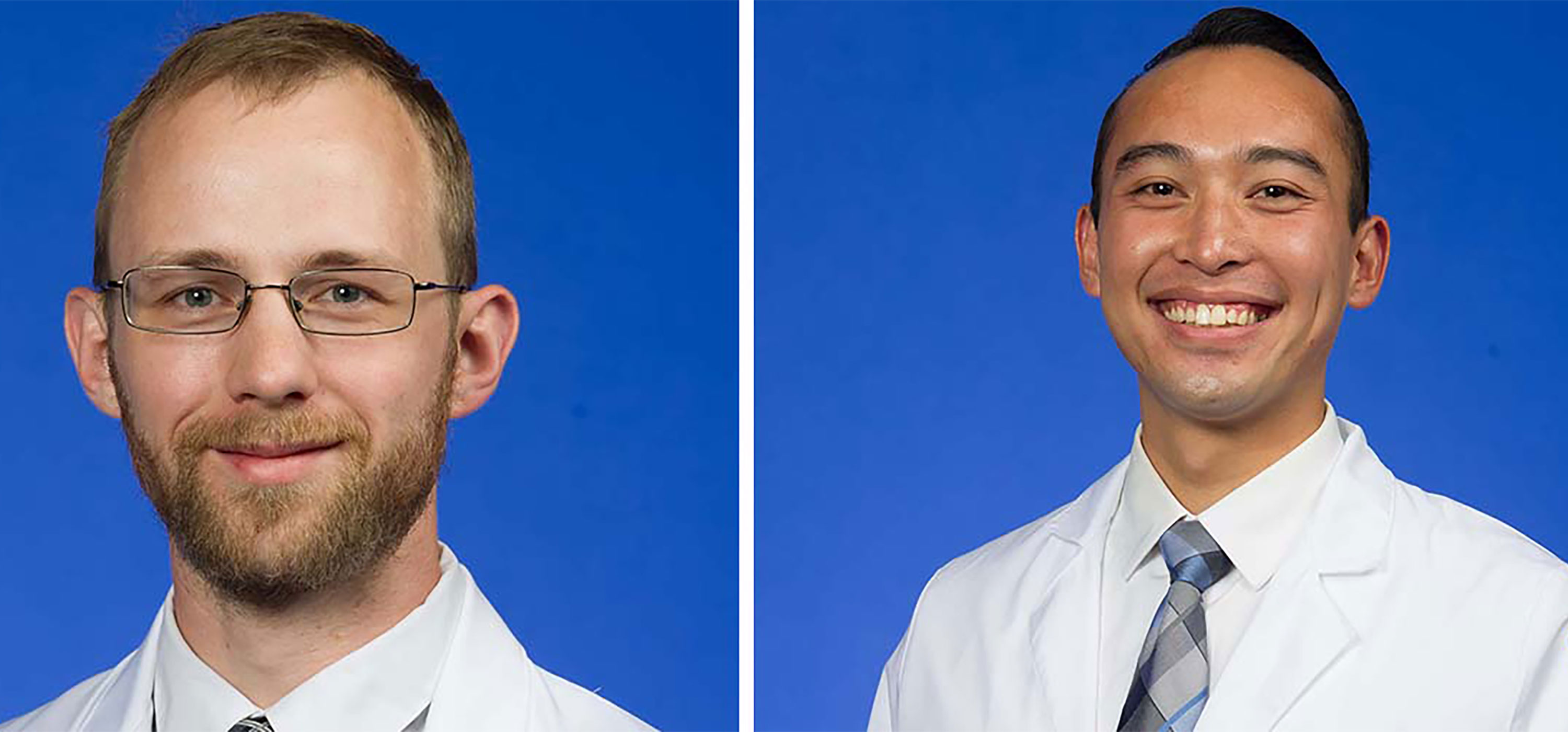 Third-Year Medical Students' Research Published in International Peer-Reviewed Publication
Medical students Johnathan Emahiser and John Nguyen were recently published in Medical Science Educator
Third-year medical students Johnathan Emahiser and John Nguyen were recently published in Medical Science Educator for their research titled "Study of Live Lecture Attendance, Student Perceptions and Expectations."
Medical Science Educator is the official peer-reviewed publication of the International Association of Medical Science Educators (IAMSE) and is one of the leading journals in health sciences education.
According to Dr. Amina Sadik, Professor in the Department of Basic Sciences who worked with both students on the research project, being published in Medical Science Educator means educators from more than 6,000 institutions around the world can view Emahiser and Nguyen's research.
As part of their research, Emahiser, Nguyen, Dr. Sadik, and Dr. Cheryl Vanier, Chief Research Officer at Touro University Nevada, developed a survey to gain insight into the reasons why students skipped class; to identify the types of study materials they used; and to determine what they thought would motivate them to come to class.
The group spent a year working on their research project.
"I have a hard time sitting on my hands when I think something needs improvement. More to the point, I am a firm believer in the saying, 'Without data, you are just someone else with an opinion,'" Emahiser said. "I'm hoping to further contribute to medical education by publishing a comparison of my first year at naturopathic medical school to my first year in osteopathic medical school. I'd also like very much to expand into clinical osteopathic treatment research."
Nguyen said he was excited to join Emahiser on the research project because it allowed him to understand the opinions of medical students regarding their curriculum.
"Coming into medical school, I imagined myself participating in more clinical-based research, but this opportunity allowed me to learn something new and diversify my knowledge," Nguyen said. "It is such an amazing honor to be published in Medical Science Educator. I owe my gratitude to Johnathan, Dr. Sadik, and Dr. Vanier for their support through the process."