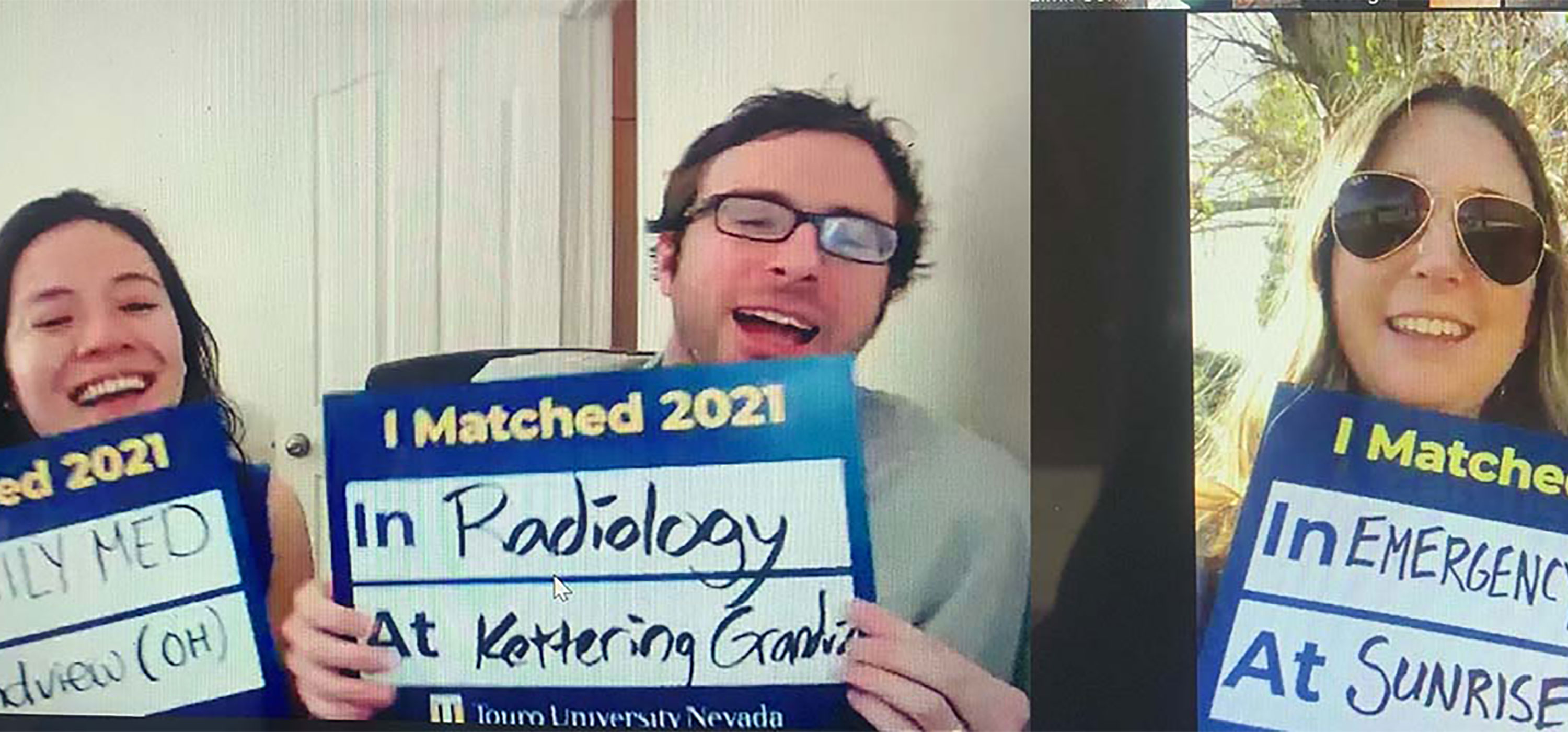 Fourth-Year Medical Students Celebrate Residency Placement with Virtual Match Day Celebration
More than 40 students will stay in Nevada to do their residencies
Fourth-year students in the Touro University Nevada College of Osteopathic Medicine learned where they will be doing their residencies during a special virtual Match Day celebration.
"Many of us are very tired from this pandemic, and yet we have to soldier on. Today, let's make this a time of joy, and a celebratory moment that we won't forget," said Dr. Wolfgang Gilliar, Dean of the College of Osteopathic Medicine.
Shelley Berkley, CEO and Senior Provost, offered words of encouragement to the soon-to-be graduates as they prepared to learn where they will do their residencies.
"There are so few people who have the skillset that you have, and who will be in a position to save lives and help thousands of people over the course of your profession," she told the students. "You will, without a doubt, save lives. We are so proud of you."
Once the clock turned to 9 a.m., students received an email from the National Match Residency Program that told them where they will be doing their residencies.
Students matched in several specialties, including pediatrics, family medicine, neurology, radiology, physical medicine and rehabilitation, psychiatry, emergency medicine, and more.
More than 40 students will stay in Nevada to do their residencies, the most of any class from the College of Osteopathic Medicine.
"When people ask me what the faces of medicine look like, I will tell them it is you," Dr. Gilliar told the students. "You are the faces of modern medicine and the physicians of the future."
Learn More About Touro Nevada's DO Program