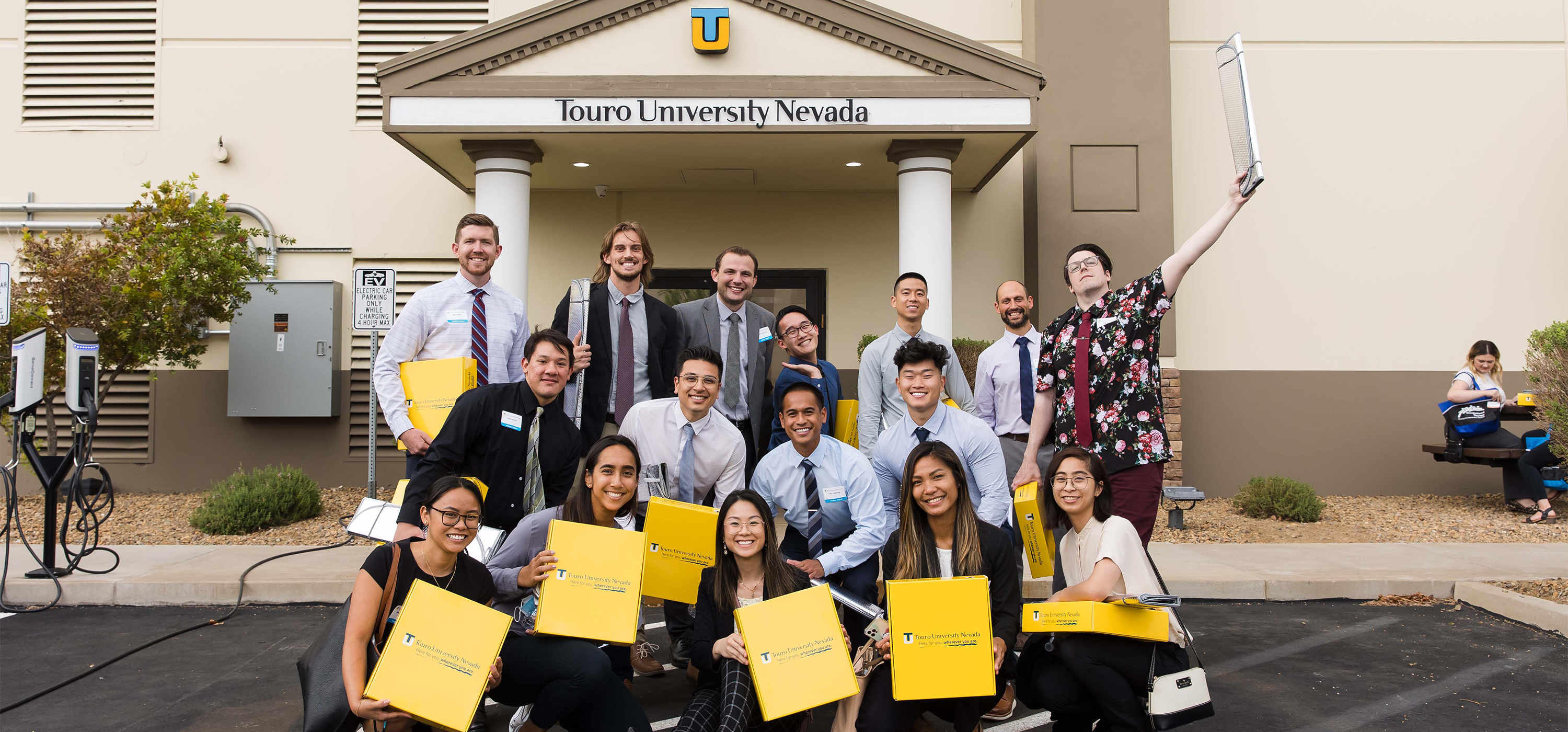 Touro Welcomes Newest Cohorts of Students to Campus as New School Year Begins
CHHS and MHS Students Begin New School Year
Touro University Nevada welcomed its newest cohorts of students from the College of Health and Human Services and the Master's of Sciences in Medical Health Sciences (MHS) Program to campus as the new school year officially began.
With the COVID-19 pandemic forcing operations to be strictly remote, last year's cohorts could not be on campus to begin their Touro journeys.
"This time of year is always full of excitement with the hustle and bustle of welcoming new students, but this year is also especially rewarding since the entire recruitment cycle was during a pandemic," said Tava McGinty-Jimenez, Director of Admissions and Associate Dean of Students. "Our new students have demonstrated the ability to be persistent in their goals, and I take that as a clue of their aptitude to lead us in the new era of education and healthcare."
New students from the School of Physician Assistant Studies Class of 2024 (PT), the College of Osteopathic Medicine Class of 2024 (OTD), the School of Physical Therapy Class of 2023 (PA), and the MHS Class of 2022 all came to Touro for the first on-campus orientation since 2019.
"Choosing Touro was a very easy decision for me," said Kainoa Marple, a first-year OTD student. "The faculty showed me right away that they are genuine and truly want what's best for their students. No other interview process was like Touro's. I spent the entire day with the OT faculty. They made me not only feel unique and valued, but calm and confident as well."
Daniel Bui, a first-year PT student, said he felt welcomed at Touro from the first interactions he had with the university during the Office of Admissions' online Open House.
"I was attracted to how Touro Nevada puts its students' education as the top priority and the university's immense involvement in community service," he said. "There is no doubt that Touro Nevada will provide me with a comprehensive education that will make me a well-rounded clinician."
Touro will welcome its newest students from the School of Occupational Therapy to campus for their orientation from July 27-30.