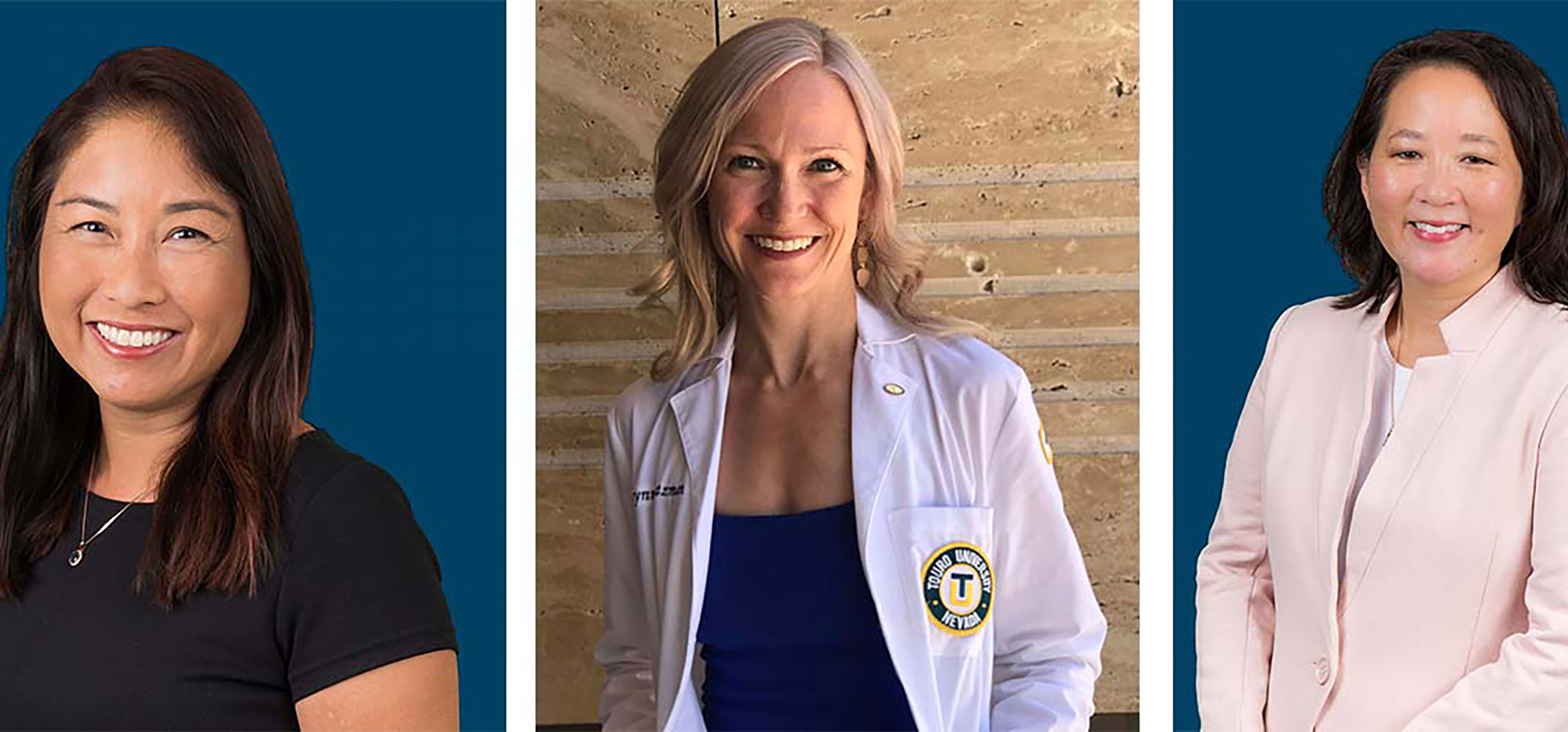 School of Occupational Therapy Research Project is Published in National Organization's Magazine
OTD graduate and two OT were published in OT Practice Magazine
An Occupational Therapy Doctorate (OTD) graduate and two faculty from the Touro University Nevada's School of Occupational Therapy (OT) were recently published in OT Practice Magazine for their research on how aquatic therapy benefits children with disabilities.
The research, titled "The aquatic environment is an ideal setting for interactive, engaging programming for young children with disabilities," was co-authored by Dr. Brynn Butzman, a 2019 graduate from the Occupational Therapy Doctorate (OTD) program; Dr. Robyn Otty, Director of the School of Occupational Therapy; and Dr. Cynthia Lau, Professor in the School of Occupational Therapy.
Dr. Butzman spent the last four semesters of her doctorate program researching, developing, planning, and implementing the aquatic developmental program and research study.
"I hoped to bring awareness and feasibility of an emerging and dynamic intervention that has shown to be very engaging to both children with disabilities and families alike," she said. "Part of our research also focused on the needs of the parents of these children receiving early intervention services, addressing feelings of parental isolation as well as satisfaction with services, making it a unique study in the practice area of aquatic occupational therapy."
According to Dr. Otty, being published in OT Practice, the official publication of the American Occupational Therapy Association (AOTA), means their research will reach approximately 70,000 OT practitioners across the country.
"It is probably one of the most rewarding teaching tasks to mentor students to reach their personal and professional goals, and even more satisfying to collaborate with students on professional writing projects," said Dr. Lau. "The highlight of the aquatic therapy project was observing and documenting the families' use of play in the water to reach developmental milestones, which is a common focus of occupational therapy."
Aquatic therapy does not have much literary support in the OT field due to a lack of resources, according to Dr. Butzman. She is hopeful that her program will bring more awareness to the importance of aquatic therapy to families looking to supplement traditional land-based occupational therapy.
"I am excited that occupational therapists around the country will get to read about my program and perhaps foster new ideas of how to bring aquatic therapy into their practice as well," she said.
Learn More About Touro Nevada's OT Program