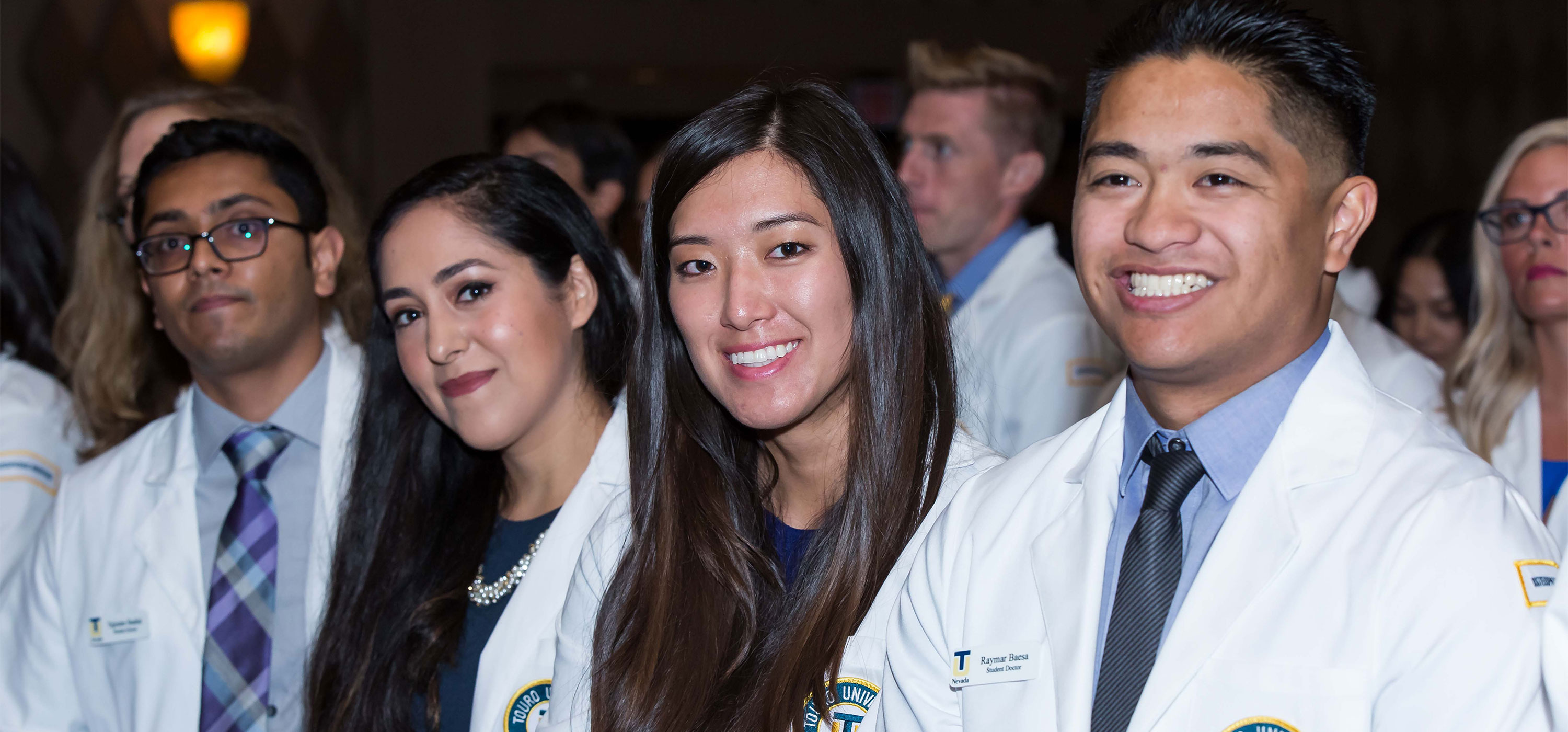 College of Osteopathic Medicine's Class of 2021 Achieves the Highest COMLEX Exam Scores in the Country
College of Osteopathic Medicine students achieved a 99.2 percent average COMLEX-USA Level 1 exam score
Touro University Nevada has announced that its rising third-year students in the College of Osteopathic Medicine achieved an impressive 99.2 percent average COMLEX-USA Level 1 exam score – the highest of any medical school in the nation.
"I am proud of everyone who studied and worked hard to achieve this accomplishment, which is a true demonstration of their commitment and enthusiasm to excel in their studies and continue on their paths to become esteemed doctors," said Wolfgang G. Gilliar, DO, FAAPMR and Dean of Touro's College of Osteopathic Medicine. "Not only did these students pass the COMLEX exam, but they placed first among all osteopathic medical students across the U.S. I can't wait to see what our students do next, and I know they will go on to do remarkable things, no matter what communities they serve throughout their medical careers."
The COMLEX-USA Level 1 is an exam given to medical students between second year and the start of clinical rotations to demonstrate competence in the areas of foundational biomedical sciences, osteopathic principles, and related physician competency domains for osteopathic medical care of patients. Passing the exam is required to enter supervised patient care settings and to continue lifelong learning.
Learn More About Touro Nevada's DO Program