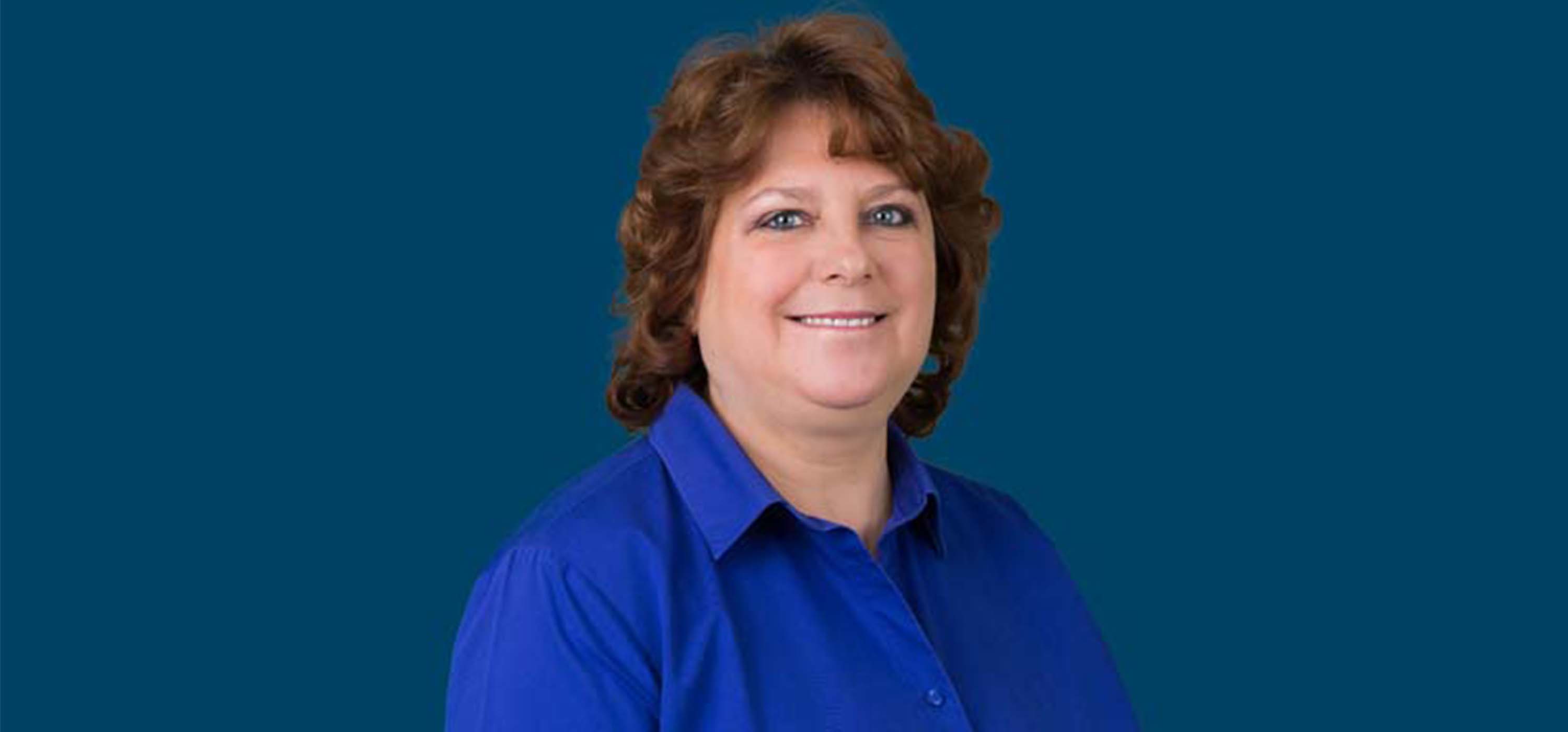 Dr. Denise Zabriskie Relies on Her Blue-Collar Roots to Educate Touro's Nursing Students
Dr. Denise Zabriskie has always prided herself on her work ethic and leadership skills to advance her career and help others; qualities she developed growing up in a blue-collar New Jersey family.
Dr. Denise Zabriskie has always prided herself on her work ethic and leadership skills to advance her career and help others, qualities she developed growing up in blue-collar New Jersey family.
The daughter of a bank teller and a postal worker, Dr. Zabriskie relied on her roots, as well as her empathy, to discover what she would be when she grew up.
"It was a humble process growing up," she said. "You learned to work hard and be successful if you saved your money. My parents couldn't afford to send me to college in the 1980s. My father steered me into the nursing profession because I had an aptitude for it when I was young. I went into nursing because it was a cheap program to get into where I could support myself. After enrollment into a county hospital diploma school for licensed practical nurses, I quickly learned that nursing was my calling. I felt at home, interested in learning, and enjoyed helping others."
Dr. Zabriskie met her future husband when they were both 18 while she worked as a lifeguard in New Jersey. They've been together for the last 37 years. They were an Air Force family, relocating to Arizona and eventually, settling in the Las Vegas Valley.
Since arriving in Southern Nevada, Dr. Zabriskie has worked as a beside nurse and a pharmacy nurse, taking on the assignments most of her coworkers didn't jump at the opportunity to accept.
"One day, I had an elderly female patient with bed sores and wounds all over her, and ever since then I gained an interest in wound care. I didn't like feeling that I couldn't provide the care she needed," she recalled. "I did some more research on wound care and took some classes to get wound-care certified. I worked as a bedside nurse for a few more years and became a clinical educator for the staff."
As the wound care nurse manager for the hospital system in Southern Nevada, preventing hospital acquired pressure ulcers was a priority for Dr. Zabriskie. She developed a comprehensive wound care and prevention program, and during a two-year period, helped her hospital go from one of the worst-rated in hospital acquired pressure ulcers to one of the best when it came to treating wound-care patients.
Dr. Zabriskie loved educating her fellow nurses on the importance of wound care. She implemented best practices and assessments working in the emergency rooms and operating rooms; something she took great pride in.
Her success in teaching her fellow nurses gave her the teaching bug. She graduated from Touro University Nevada's Doctor of Nursing Practice (DNP) Program in 2016 and shortly after, came on as an adjunct faculty member for clinical rotations. Not long after that, she was hired as a full-time faculty member in the School of Nursing.
"I was a born educator, and I like to teach others," she said. "When I couldn't run the floors anymore, I still wanted to work and educate the next generation of nurses. Coming to Touro was the best decision I could have made for myself."
Dr. Zabriskie thoroughly enjoys the camaraderie within the School of Nursing. She said the trust they've built together over the last several years has only strengthened the program and its students. As someone who's worked her entire life, she understands the lives of her nursing students who juggle a full-time job and a Touro education.
"Even when advancing my degrees, I worked while going to school. These students are working adults, and I can relate to them," she said. "Our group has been together for several years, and we really understand what our students are going through. We trust each other's judgment, and it's allowed us to learn and grow as faculty."
Learn More About the Touro University Nevada School of Nursing