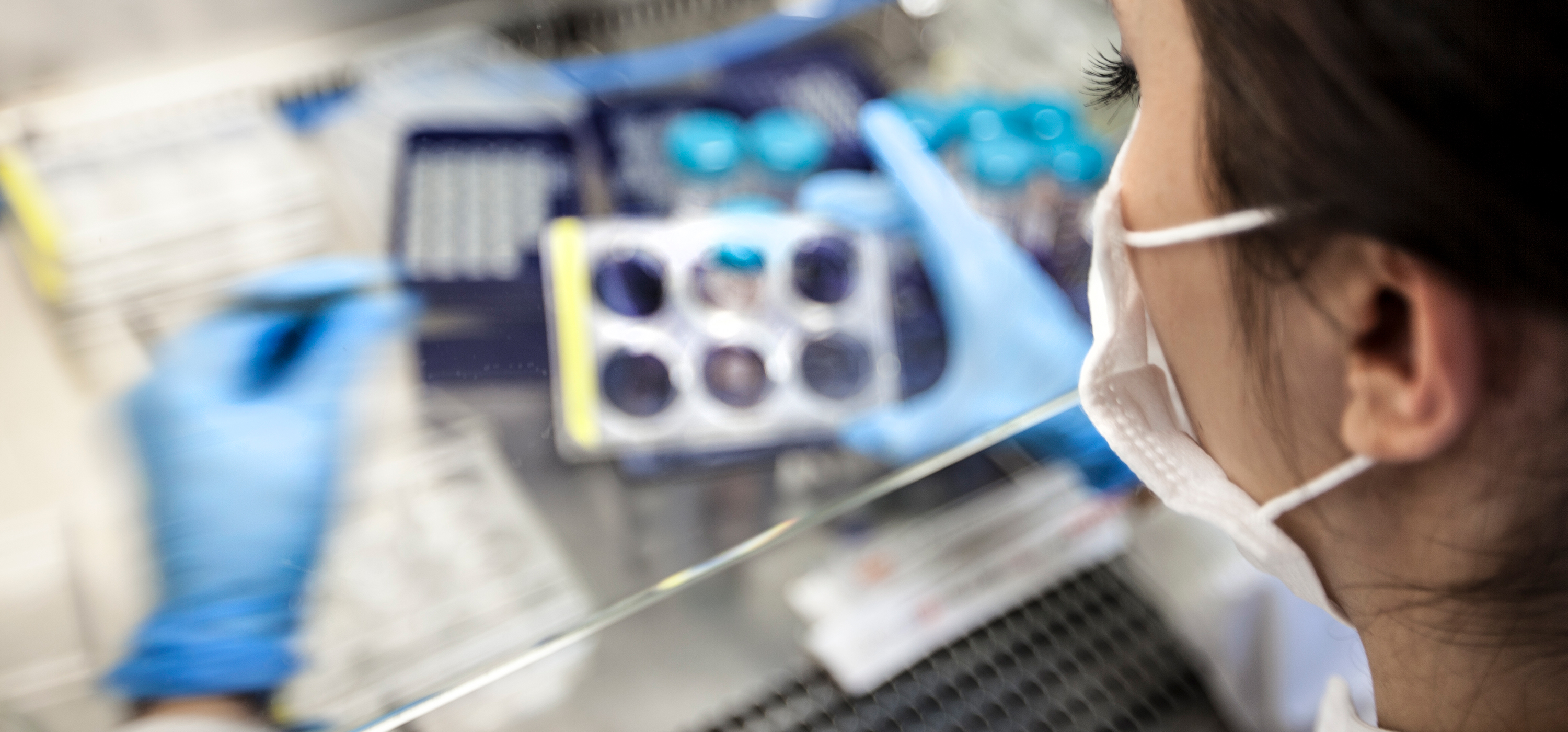 Touro University Nevada Awarded with NIH Grant to Develop More Effective Form of Cancer Treatment
TUN was awarded a $275,000 federal grant from the National Institutes of Health
Touro University Nevada was awarded a $275,000 federal grant from the National Institutes of Health (NIH) after synthesizing a new anti-cancer drug as the university pursues further research on a more effective form of cancer treatment.
"The focus of cancer research has always been the cancerous cell itself. Consequently, most cancer therapies block the growth of tumors but do not prevent or impair the formation of metastases," said Dr. Aurelio Lorico, Professor, Department of Basic Sciences, who is overseeing the research. "We have discovered a new way to block this communication, specifically the proteins to which cancer extracellular vesicles bind to enter into the nucleus of the normal cells. This new therapy would prevent normal cells from being "instructed" by the cancer cells to help them grow and form metastases. No one has ever targeted the discovered molecules with a drug, so this is an exciting new insight into how cancer might be treated."
The initial drug will be tested on a cancerous colon as well as melanoma. Several Touro medical students will be working with faculty on the research study.
"Receiving this NIH grant will allow us to develop the cutting-edge cancer research being conducted by Dr. Lorico, his collaborators, and our medical students," said Dr. Wolfgang Gilliar, Dean, College of Osteopathic Medicine. "As physicians, science and research are at the forefront of our profession. This is an incredible opportunity for our students and faculty to collaborate on a new way to obtain a deeper understanding of and to develop novel treatment options for cancer."
Learn More About Touro Nevada's Research