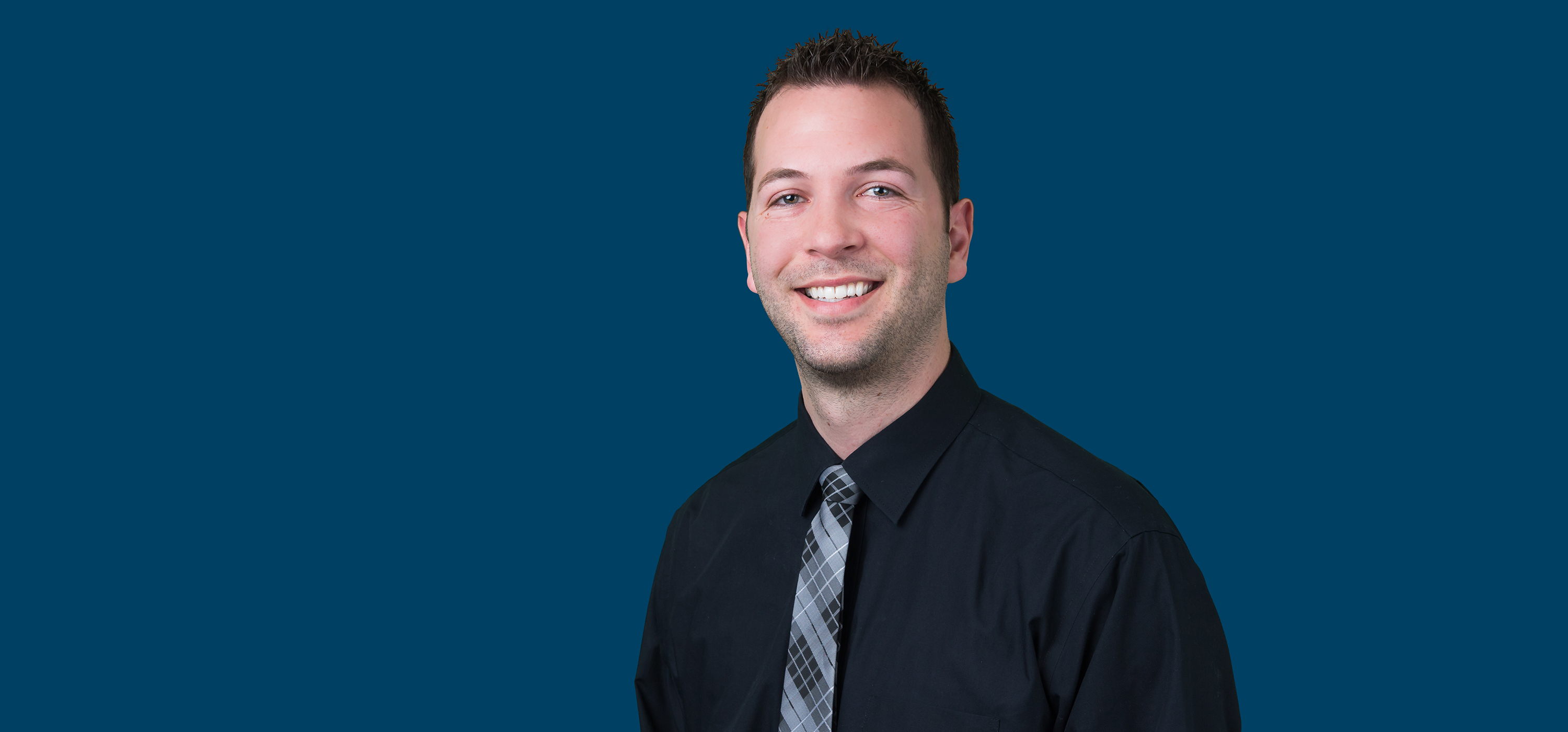 Professor John Rider Uses Worldly Experience to Educate Touro's Occupational Therapists of the Future
Wherever he has lived, John Rider has always understood the universal importance of caring for others.
Wherever he has lived, John Rider has always understood the universal importance of caring for others.
Born in Provo, Utah, Rider, an Assistant Professor in the Touro University Nevada School of Occupational Therapy, has lived in the big city, the rural town, the small village, and everywhere in between. As an occupational therapist and American Sign Language interpreter, Rider has used his worldly experience to deliver the best care possible to his patients.
"Most people don't learn about OT until college, but I was exposed to it pretty early in life," he said. "I had a cousin born with Cerebral Palsy who worked with OT, and in high school, I worked at a group home for developmentally disabled adults alongside an OT. Although I was certain that I wanted to be an OT, I still spent time shadowing other healthcare professions before I applied to OT school."
After graduating from Utah Valley University with his B.A. in Deaf Studies and Linguistics, Rider spent almost two years working at a school for the Deaf in Ghana, West Africa, with a humanitarian organization called Signs of Hope International.
"Our goal was to provide an education for every Deaf child in Ghana. While in Ghana, I would go to the small villages and provide scholarships to Deaf children unable to attend the residential schools for the Deaf and bring them back to campus for the school year," he said. "I also taught English for the Junior High School students, worked with the Ghanaian Ministry of Education to develop materials for teachers working with Deaf children, started a college program to train Ghanaian sign language interpreters, and developed the first Ghanaian Sign Language Dictionary."
Rider met his wife during his first trip to Ghana. On their third volunteer trip to the country, he proposed.
"After we got married, we went back for another semester to teach at one of the smaller schools out in a remote area of Ghana. Once our children are old enough to get the required vaccinations, we plan to take them to visit the schools that we taught at and meet our former students," he said.
Rider and his wife are welcoming their fifth child in the next few weeks.
Rider had already accepted a scholarship opportunity at another institution when he interviewed for a slot in Touro's School of Occupational Therapy. He was impressed with the school and how his Admissions counselor worked with him; a feeling he never got from the university in which he was already accepted.
"The on-campus interview at TUN sealed the deal. I was blown away by the discussions with the faculty, current students, and the entire interview process," he said. "I knew that if I attended TUN, I would have a personal relationship with my faculty, many opportunities for extracurricular service learning in the community, and I would get the attention I needed to become a great clinician."
After graduating from Touro, Rider and his family moved to the small town of Mesquite, Nev. where he worked for a company that provided comprehensive outpatient, inpatient, and home health therapy services in conjunction with the regional hospital and skilled nursing facility. He rotated through each setting daily and gained valuable experience across the continuum of healthcare.
Rider said he got the academia bug in 2017 after beginning his PhD program at UNLV. He taught as an adjunct before accepting a full-time position as an Assistant Professor in Touro's School of Occupational Therapy. He said he loves teaching future OTs and enjoys working with the faculty who once served as his professors.
"I frequently share stories of my current clients and how I am utilizing the same information I am teaching the students to improve the lives of my clients," he said. "I can still remember stories that my faculty shared about key experiences in their career."
As a former student, Rider takes pride in educating the students who could find themselves taking the same career path he took. He is set to defend his PhD dissertation this fall and intends to grow his skills as a researcher and educator after he's finished.
"I love learning and growing with our students from the first semester through their capstone experience," he said. "Every year, I am amazed by our students. They push me to be better."
Learn More About Touro Nevada's OTD Program