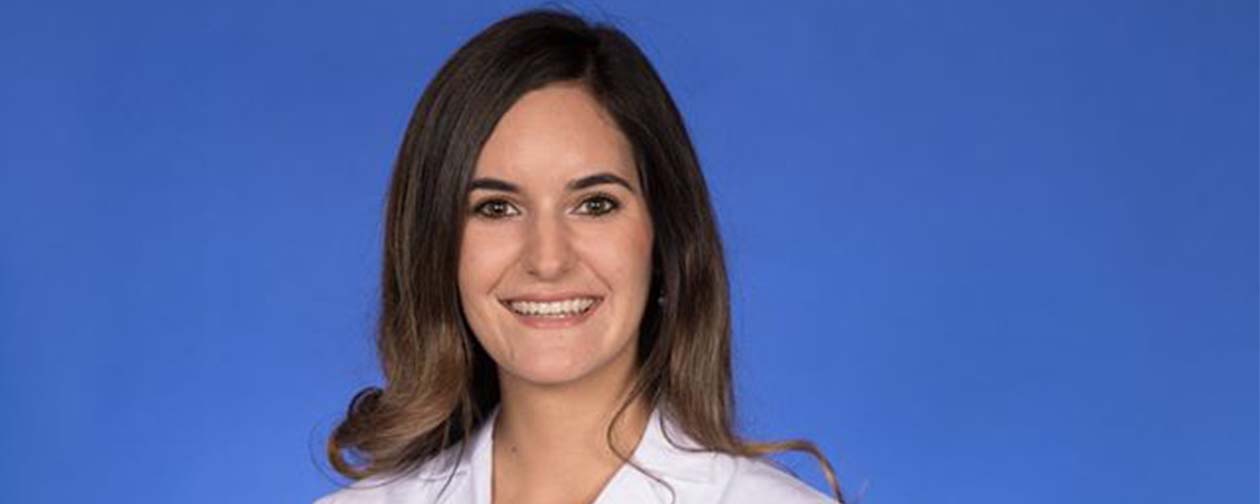 Medical Student Victoria Lorah Honored With Clark County Medical Society's "Rising Star" Award
Fourth-year DO student named a "Rising Star" by CCMS
Victoria Lorah, a fourth-year student in the Touro University Nevada College of Osteopathic Medicine, was recently named the 2020 Clark County Medical Society (CCMS) "Rising Star" Award winner for her academic excellence.
"I feel very honored to have received the Rising Star Award. As with every medical student, much of my life has been dedicated to working diligently to advance my career," she said. "I want to carry a joyful attitude into whatever environment I find myself in. To be recognized for my work ethic and outlook means a great deal to me. I consider myself to be very lucky, as many in my cohort at Touro University Nevada would have been equally-qualified for this award."
Lorah said she plans to begin a five-year child neurology residency after she graduates in 2021. She has a passion for medical missions and anti-human trafficking efforts. She would love to work with non-profit organizations benefiting youth abroad sometime in the future.
Lorah said receiving the Rising Star Award has boosted her confidence as she finishes her final year at Touro.
"The struggles of medical school, and this profession, can be pretty damaging to one's self-confidence; but these steps are necessary to make us better physicians," she said. "Receiving this award is assurance that I must be doing something right. I can proceed with confidence knowing a strong work ethic will not go unrewarded."
Learn More About Touro Nevada's DO Program