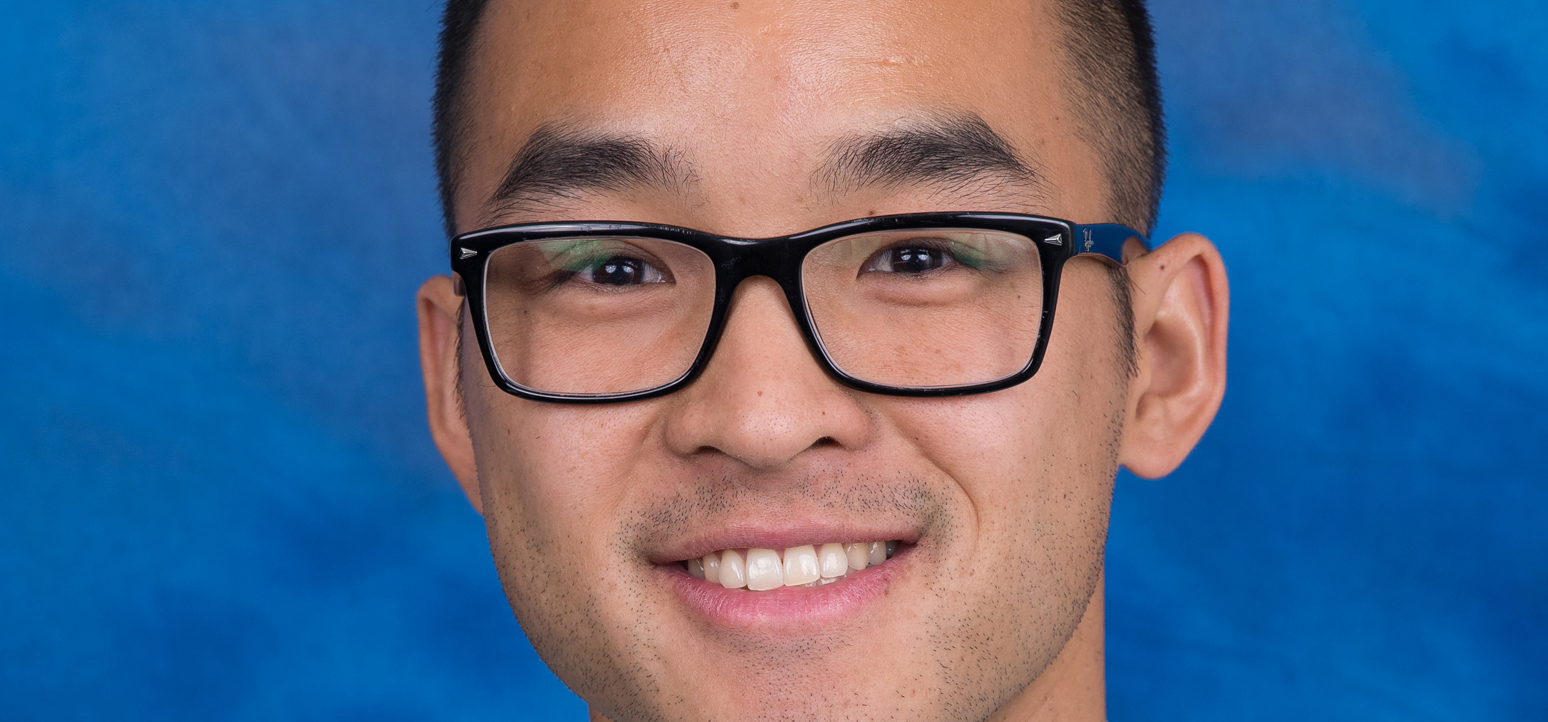 Student Spotlight: Kevin Le, Medical Health Sciences Program
Meet Kevin Le, a student in our Medical Health Sciences program
When Kevin Le was 8, he had no idea that a simple knee injury would change his life forever.
"I hurt my knee during recess one day at school, and it wouldn't stop hurting even weeks after I fell," the Sacramento native said. "We tried ice, ibuprofen, and other remedies, but nothing seemed to work. After a month, my parents took me to the pediatrician for an X-ray."
After the X-ray, Le's pediatrician recommended that his parents take him to an oncologist for a further evaluation. After meeting with the oncologist, Le's parents discovered that he had osteosarcoma.
"I didn't know exactly what was wrong," he recalled. "But it really hit me when I saw both of my parents crying."
Le spent the next six years in and out of the hospital. His cancer went away and returned several times over, only to have it metastasize to one of his lungs. Eventually, the cancer overtook so much of his leg that it needed to be amputated.
Le has been in full remission since 2008 and never forgot the impact his doctors made on him throughout his years of treatment.
"The doctors treated me as if I were part of their own family. Having that experience made me think about healthcare as a profession, but I still wasn't comfortable with the thought of returning to the hospital," he said.
Le admitted that for years after beating cancer, he couldn't bring himself to return to any hospital because of the traumatic memories he endured while battling osteosarcoma. It wasn't until his junior year at the University of California, Davis when he decided that he could take his own patient experience and use it to help others who were suffering.
"That's when I started volunteering for a cancer screening service that helped uninsured populations in Sacramento," he said. "The patients were reluctant to speak with me at first but after hearing my story, I realized that sharing my experience helped them with their own diagnoses."
After graduating with his Bachelors of Science in Psychobiology, Le spent three years as an emergency medical technician (EMT) and also worked as an emergency room scribe.

He was accepted into Touro University Nevada's Masters of Science in Medical Health Sciences (MHS) program in 2019 and currently serves as student body president.

"When I was looking at different programs, I was drawn to Touro because of the university's commitment to serving the community which is something I've always been passionate about," he said. "MHS has been an adjustment for me since I'm three years removed from my undergraduate studies, but the beauty of the program is that everyone is at a different point in their lives."
Le has developed a close relationship with his cohort as they navigate the rigorous 11-month curriculum together.
"We are all so dedicated to helping each other succeed because we have the same goal in mind," he said. "Because we all come from different backgrounds, we are able to learn new things from each other. The experience has helped us acquire new knowledge and grow as a class."
As Le excels in the MHS program, he's hoping to soon begin the next chapter of his life: acceptance into the Touro University Nevada College of Osteopathic Medicine before a career in emergency medicine.
During his 10-year remission checkup in 2018, Le discovered that his initial survival rate was low. He said his parents couldn't bring themselves to tell him that he could have easily died, but the experience changed him as a person and as a future medical professional.
"I think it's all about your mentality and how you approach life. One doctor I worked for told me to work on my hurdles one at a time," he said. "If you trust that you can do it, it will help you in the long run."
Learn More About Touro Nevada's MHS Program