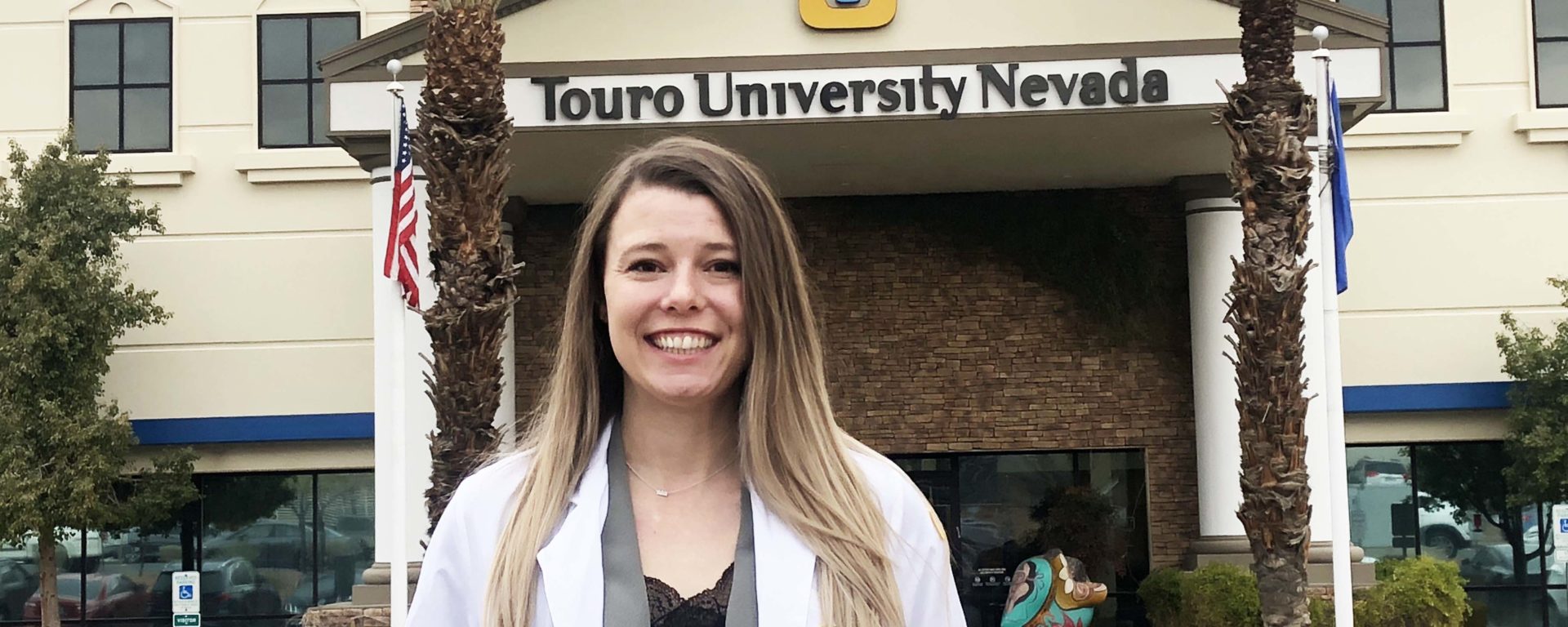 Student Spotlight: Jasmine Giles, School of Occupational Therapy
Meet Jasmine Giles, a student in our School of Occupational Therapy
Raised in the small, northeastern Nevada town of Elko, Jasmine Giles grew up with a passion for rural medicine.
Growing up with an older brother who has a mental illness also flamed her desire to improve healthcare for those who lack the access.
"I watched my brother go through several doctors growing up," she recalled. "It was tough."
While studying community health sciences at the University of Nevada, Reno, Giles worked as an occupational therapist (OT) aide at a hand clinic. She also worked with special needs children at a local preschool and later completed an internship where she helped adults with disabilities find jobs.
Occupational therapy, she said, provided her with the perfect environment and helped her realize that it was the career she wanted to pursue.
"I actually knew I wanted to work with special needs students in middle school," she said. "And having a brother with a mental illness, it made me feel so connected."
After graduating from UNR, Giles applied to Touro University Nevada's School of Occupational Therapy.
"I wanted to come to Touro because I fell in love with the university the minute I walked through the door for my interview," she said. "The school is so involved in the community, which is very important to me."
Giles has kept busy since beginning OT school in July. She serves on the Student Senate, plays on her program's volleyball team, and is also in the Martial Arts Club.
She has grown close with her cohort who share similar goals for the future.
"We have a group chat together, because we share a special bond as students and have developed a closeness with our faculty," she said. "I've learned an incredible amount from my faculty. They've taught me that OTs can do so much."
After she graduates from Touro with her occupational therapy doctorate in 2022, Giles wants to stay in Nevada and work in rural medicine. She wants to make healthcare easier for people like her brother, who have a difficult time getting the care they need because the access just isn't there.
"Working in rural medicine, you have to be a jack-of-all trades, and I love that," she said. "I know that I'm going to be challenged every day in a rural setting. To me, it's meaningful to be that one provider who people come to see whenever they need anything."
Learn More About Touro Nevada's OT Program