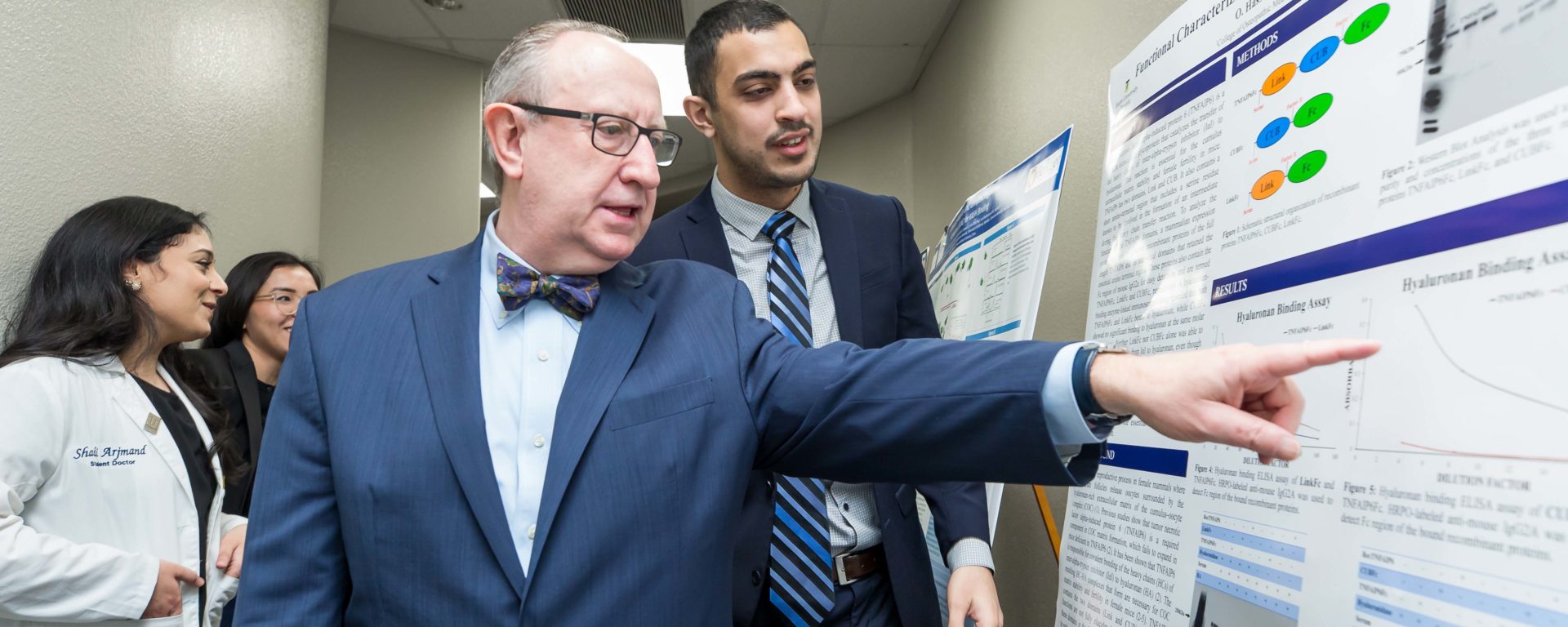 Touro University Nevada Will Showcase Nearly 60 Projects During Annual Research Day
Research Day celebrates collaboration between students and faculty
Touro University Nevada will showcase nearly 60 collaborative research projects from students and faculty during the 14thannual Research Day on March 12.
Nearly 50 research posters and several oral projects will be presented during Research Day, which will be held in the evening for the first time.
"Having Research Day in the evening will allow more members of the healthcare community to learn about the incredible work being done by our students and faculty," said Dr. Michael Laymon, Director of the School of Physical Therapy and former interim Director of Research. "Research Day is a day to celebrate the collaboration between our dedicated students and faculty as they work to make strides in the fields of science and healthcare."
Touro students from both the College of Osteopathic Medicine and College of Health and Human Services will present projects on myriad of topics, including microbial analysis of homeless settlements in Las Vegas storm drains, prediction of falls in acute care, establishing a mobility protocol in medical surgical units, changing behaviors in second-year medical students, and many more.
"Touro Nevada is a young and growing institution where research interests are encouraged and supported to produce the work that will be showcased," said Dr. Cheryl Vanier, Chief Research Officer. "The research you will see has produced new insights which can be applied to produce improvements in the practice of medicine, the education of students, and policies surrounding medicine and education."
The university will also welcome Dr. Aaron Ritter, Director of Research and Development for the Cleveland Clinic Lou Ruvo Center for Brain Health, as the keynote speaker. Dr. Ritter will present his discussion "AD Therapeutics: How Did We Get Here, Where Do We Stand, and What's Next?"
Research Day will be held on the Touro campus from 4 p.m. – 7:45 p.m. inside the Michael Tang Regional Center for Clinical Simulation.