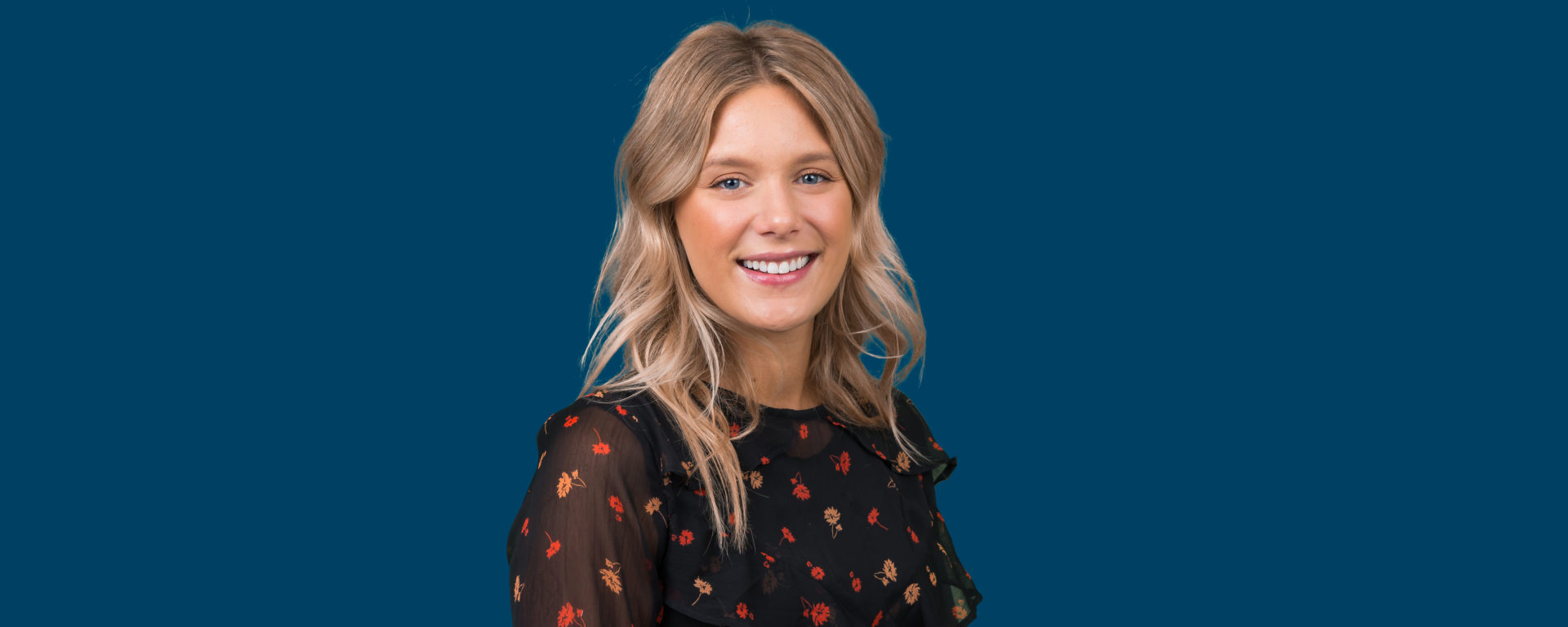 Staff Profile: Erin Denton, Simulation Operations Specialist, Michael Tang Regional Center for Clinical Simulation
In this edition of 'Staff Profile,' we sat down with Erin Denton, Simulation Operations Specialist, Michael Tang Regional Center for Clinical Simulation
From the time she was little, Erin Denton knew she would work hard in whichever career she would grow up to pursue.
Denton was born and raised in the small town of Oxford, Ala., the youngest of four daughters whose single mother worked as a special education teacher.
"I've always been drawn to education; and I think it's because my mom was a teacher," she said. "My mom always had that drive for us to be independent so we could take care of ourselves."
Denton was pursuing her business administration degree at Jacksonville State University when she began working as a standardized patient for the Center for Domestic Preparedness (CDP), a program funded by the Federal Emergency Management Agency (FEMA).
"I grew to love the standardized patient program and the emergency management environment," she recalled. "Not too long after working at the CDP, I switched my major to emergency management."
Denton eventually transitioned into a different department and became a simulation technician. As the department expanded, she became one of three team leaders, which allowed her to gain more knowledge and experience in emergency management.
After graduating from Jacksonville State, Denton wanted to discover life outside of small-town Alabama. She applied at universities across the country and landed a job at Washington State University's (WSU) College of Nursing.

Shortly before Denton arrived at WSU, the university completed a four-year, nationwide simulation study that determined the effectiveness of replacing clinical training with simulation training for nursing students. Because of their participation in the nationwide study, Denton gained critical simulation experience as the lone simulation operations specialist.
In 2018, she and her fiancé relocated to Southern Nevada so he could attend graduate school. Denton began looking for jobs immediately and reached out to David Clegg, Touro University Nevada's Administrative Director of Clinical Simulation.
"Shortly before I applied to Touro, David had gone to a conference where he learned more about the study WSU participated in," Denton recalled. "He hired me right after that. It was honestly a perfect fit for me."
As Touro's Simulation Operations Specialist, Denton has myriad of day-to-day duties. She coordinates training exercises in both the Michael Tang Regional Center for Clinical Simulation and the Stephen Cloobeck Regional Center for Disaster Life Support, teaches students and faculty how to use the task trainers and simulated manikins, develops policies and procedures for best evidence-based practices, manages projects, orders supplies, and more.
The more she's learned about simulation equipment, the more passionate she's become about helping others learn how to use it.
"I'm lucky enough that I'm able to work with students and faculty from all of the programs here at Touro," she said. "I've found that the students are eager to use the technology, and the faculty want to know how they can implement the simulation equipment into their curriculum. They understand how beneficial it is for the students to work with the simulation equipment before they go out and see patients."
As the Tang and Cloobeck Centers expand their resources, Denton is excited to learn even more so she can help the university expand on its simulation capabilities. In December, she's expected to complete her Masters of Science in Healthcare Simulation.
"The more education I have, the better training I'll be able to provide our students and faculty," she said. "It's great watching the students build their confidence in their skills as they use our simulation equipment. Simulation helps to reinforce the learning they receive in the classroom; and they'll be better prepared for their patients because of it."
Learn More About The Tang Center