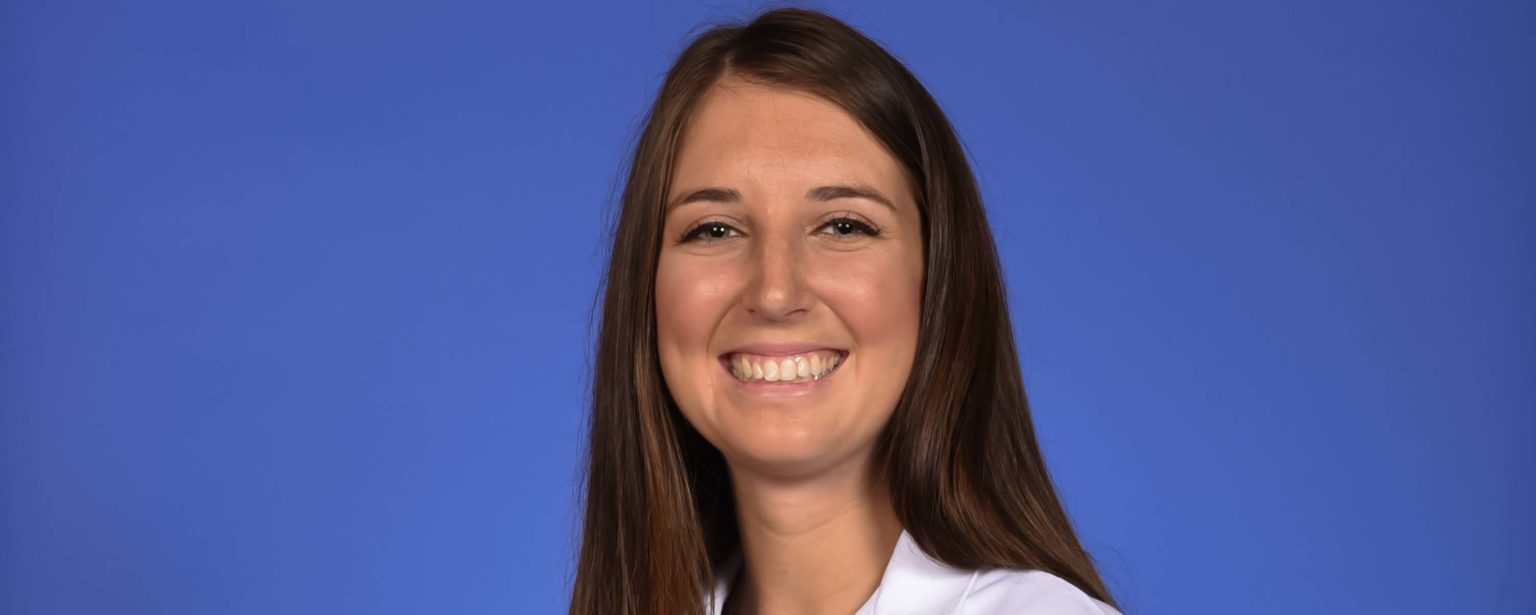 Allison Boynton Named Touro University Nevada's 2020 Student Doctor of the Year
Student Doctor of the Year award recipient embodies leadership, commitment to service, and dedication to the osteopathic profession
Allison Boynton, a fourth-year student in the College of Osteopathic Medicine, was named Touro University Nevada's Student Doctor of the Year by her faculty and peers.
The Student Doctor of the Year award recipient embodies leadership, commitment to service, and dedication to the osteopathic profession.
"It feels amazing to be recognized for that and to see all of the positive reactions from friends and family. All of my classmates, faculty, and everyone else at Touro who have invested so much in me, have gotten me to this point," Boynton said. "I was truly excited to earn this award. It can be hard to admit successes, but I have worked so hard throughout medical school and my whole life to get to the point I'm at now."
A native of Tri-Cities, Wash., Boynton plans to pursue a career in emergency medicine after she graduates in 2021.
"I first knew I wanted to practice emergency medicine prior to medical school when I worked as a scribe in an emergency department," she said. "Even then, I began to recognize patterns and started to put the pieces together. I was invigorated by the experience. When I had my first clinical rotation in emergency medicine in July, I felt that same excitement."
Boynton said she has loved putting puzzles together since she was three years old and feels the same sense of mystery and accomplishment when working with patients in the emergency room.
"I can see the whole picture in my head, pick up a piece, and know exactly where it fits," she said. "It is the same way with medicine. I collect the pieces that the patient gives me and arrange them into a complete picture to solve the puzzle and come up with a diagnosis and plan."
"By being selected Student Doctor of the Year 2020 for the Touro University Nevada College of Osteopathic Medicine, it is clear that Allison has become a role model to every one of her peers and the future D.O. classes," said Dr. Wolfgang Gilliar, Dean of the College of Osteopathic Medicine. "Her unique skill set coupled with dedication and top-level professionalism will guide Allison forward in exciting ways."
Learn More About Touro Nevada's DO Program